We use affiliate links. If you buy something through the links on this page, we may earn a commission at no cost to you. Learn more.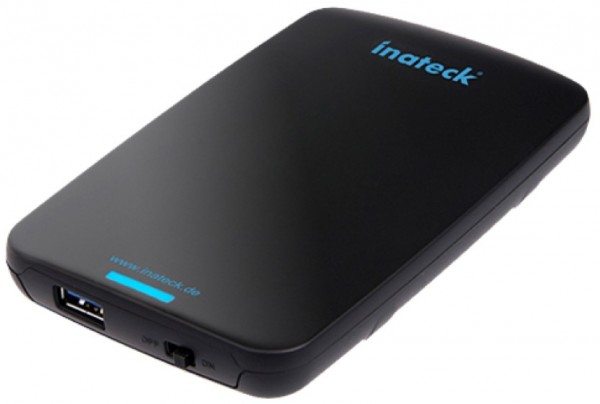 I'm a bit of a computer parts junkie. When a thumb drive or hard drive goes on a great sale, I grab it if it's my ideal price range. This leaves me with extra working parts around that I might not use right away.  Recently I swapped out an SATA hard drive for an SSD upgrade in a laptop.  I kept the 1 terabyte drive in my drawer since it was still good to use in another computer.  I saw the chance to review the Inateck tool free USB 3.0 hard drive enclosure, so I grabbed it to try with my spare hard drive.
Note: Images can be clicked on to view a larger size.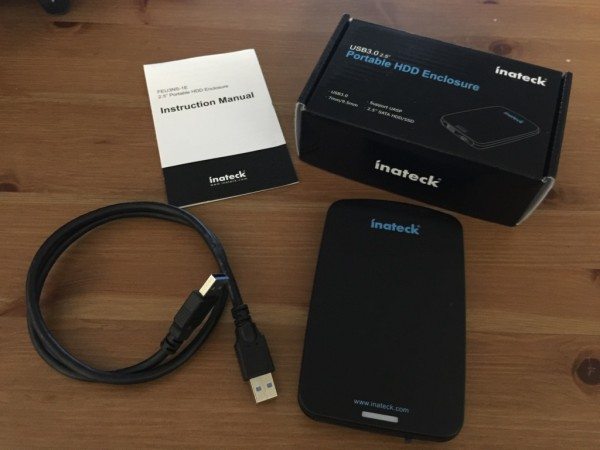 Specifications:
USB 3.0 interface
Weight – 2.4oz
Size – 5.35 x 3.31 x 4.17 in
Suitable for 9.5mm and below thickness SATA HDD
Compatible operating systems with Windows 2k up to Windows 8, Mac OS 9.1/10.8.4 and above; Backward compatible with USB 2.0 /1.1 connections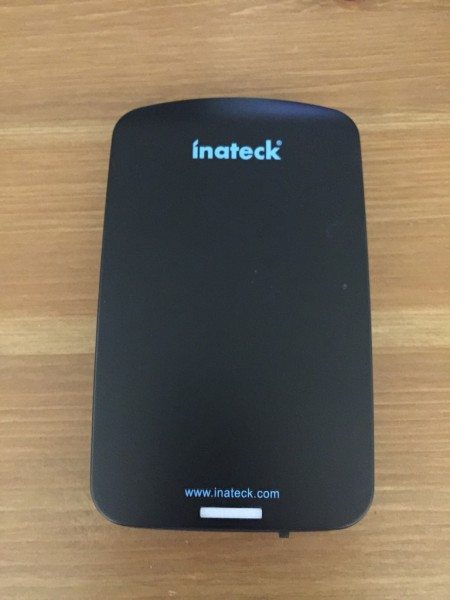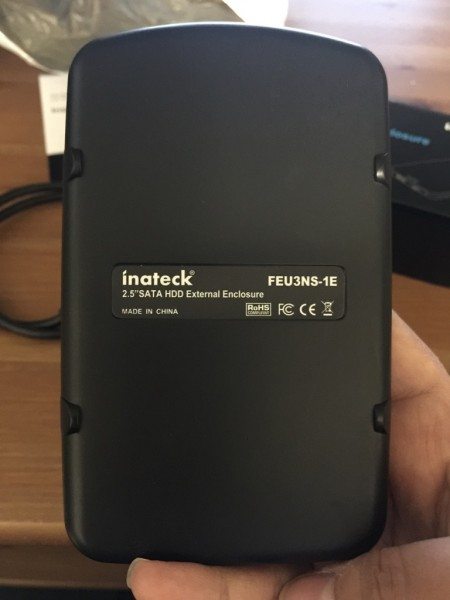 The case is made of a heavy duty plastic, which felt nice to hold.  Opening the case was super easy, with no tools needed.  I decided to use my spare 1 terabyte drive that has a standard SATA connection.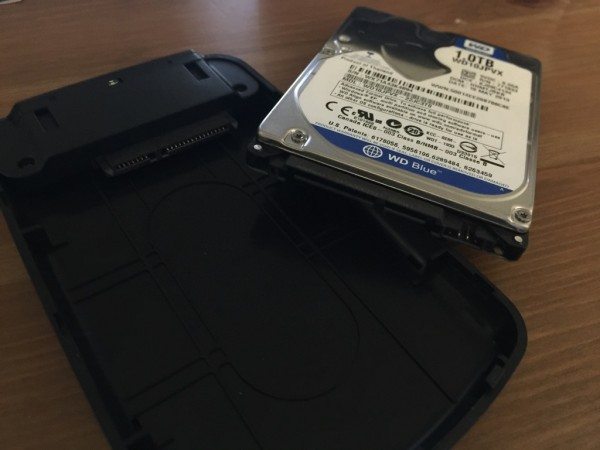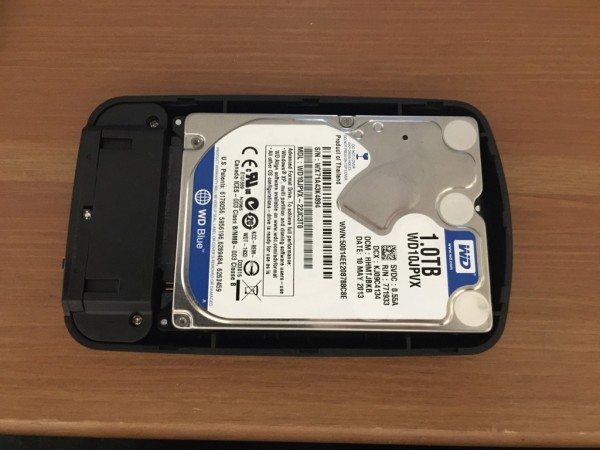 The Inateck USB 3.0 enclosure package comes with a black enclosure for a 2.5″ hard drive (SATA or SSD), user manual, a USB 3.0 SATA cable that measure a little over two feet, and an extra foam sticker for 7 mm thickness hard drive.  It's also good to note that this enclosure has UASP (USB Attached SCSI Protocol), which performs up to 70% faster than conventional USB 3.0 when paired with a UASP-enabled host controller.  Note: The UASP Transfer Protocol only can accelerate read and write speed of SSD hard disk. I did not have an SSD to test for this review.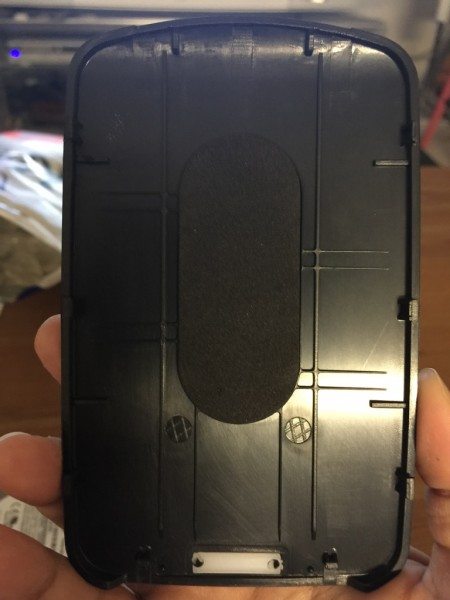 Inside of the case is some foam protection for the 2.5 drive you decide to pop in.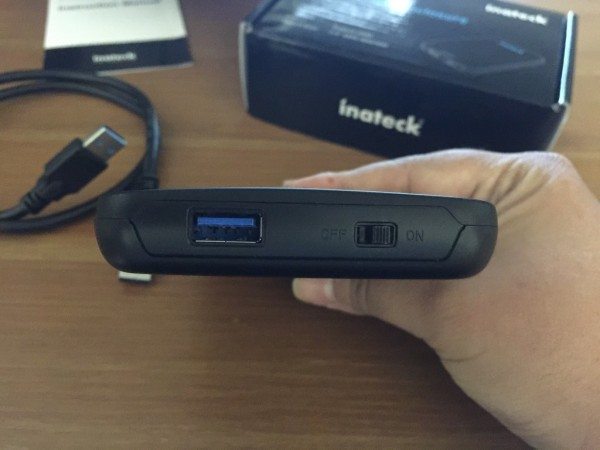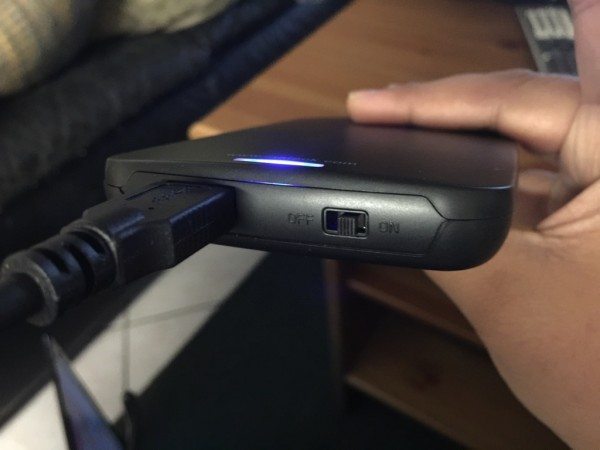 I really like that on the side of the enclosure is am power switch to turn on and off the spinning drive, and an LED activity indicator.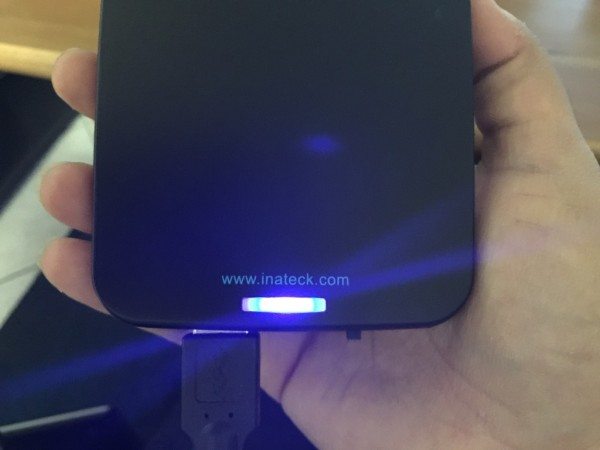 When I plugged in my hard drive to my Windows 8.1 machine, and switched it on, it detected the external hard drive right away, no drivers required.  Since it uses USB 3.0, transferring files via my USB 3.0 port on my PC was super fast.  (It's compatible with USB 2.0 and 1.1 in case you don't have a USB 3.0 port).
After two to three weeks of nearly everyday use at my day job being an IT tech, this little enclosure has been rock solid.  It's worked with no problem on multiple machines.  I will try it out with another drive as soon as I get my hands on one, so watch this post for an update.  It withstands bumps and movement inside of my backpack that holds my other kit such as tools and cables and such, so it's really durable. If you have spare 2.5 sized hard drives and need an enclosure, you should definitely check this out!
Source: The sample for this review was provided by Inateck. Please visit their site for more info about this product or Amazon to order one.