We use affiliate links. If you buy something through the links on this page, we may earn a commission at no cost to you. Learn more.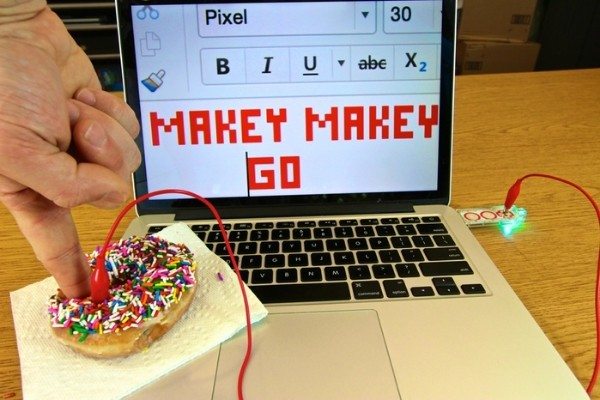 Have you ever wanted to use a doughnut as your spacebar? Have you been hankering to use jello as a game controller? Yeah me neither, but now you can thanks to the most unusual Kickstarter project ever, Makey Makey Go.
Makey Makey Go is a device composed of a USB dongle and a wire with two alligator clips. You attach one alligator clip to any electrically conductive object and the other to the USB dongle. You then insert the dongle into your computer. The object attached to the alligator clip then functions as the keyboard or mouse button of your choice.
I'm not entirely certain there are practical uses for this, but I am definitely intrigued. I'm hoping someone will use several of these to make the most delicious Rube Goldberg machine ever.
If you've always dreamed of having a pastry based keyboard check out their Kickstarter project site. You can purchase a Makey Makey Go for $19. The projected delivery date is November 2015. If nothing else, the project's video is worth checking out.