We use affiliate links. If you buy something through the links on this page, we may earn a commission at no cost to you. Learn more.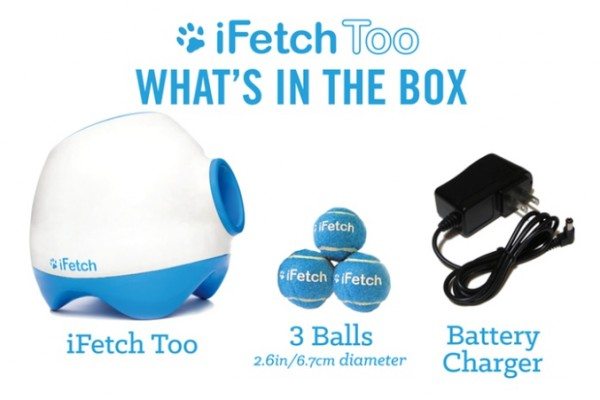 Last fall, we told you about the iFetch, an interactive toy that pitches a ball for your small to medium-sized dog, or cat, to fetch.  You can even train your pet to return the small balls to the iFetch to reload it for longer play times.  The problem was that this version uses 1.5″ balls, which are too small for big dogs to safely play with.  The company has started a Kickstarter project to fund the creation of the iFetch Too.  The new version will function like the original iFetch, but it will use standard tennis balls.  It can be used indoors or outdoors.  The pitching distance can be set for 10, 25, or 40 feet, to best fit the play space and your dogs activity levels.  There are still some early-bird special pledges of $120 for an iFetch Too with three balls and a wall charger.  The iFetch Too will retail for $199 once it enters production.
The funding period for iFetch Too ends Thursday, May 21, 2015 at 11:01 AM EDT, but the funding goal has already been exceeded.