We use affiliate links. If you buy something through the links on this page, we may earn a commission at no cost to you. Learn more.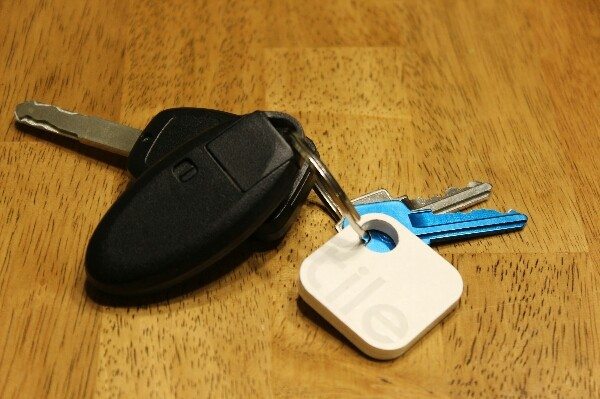 I lose my keys far more often than a responsible adult should. After doing so for the umpteenth time, I decided I needed a way to locate them quickly. I recently discovered Tile, a poker chip sized tracker, that connects to your phone via Bluetooth. It's small enough to fit on your keyring, in your wallet, or in your purse. Anytime the item attached to your Tile goes missing, you simply open the accompanying Tile App and hit the find button. The Tile then plays a melody to alert you to your missing item's location. If for some reason you can't hear the melody, the app also measures Bluetooth signal strength and displays your proximity to your missing item (it's reminiscent of playing the hot/cold game as a kid). What happens if you've lost your Bluetooth connection to Tile and can't activate the melody or determine your proximity to it? The Tile app uses your phone's GPS and remembers the last location your Tile was connected to your phone. The app then displays that location on a map, making it easy to find your missing item.
What really sets Tile apart from other locators is its "search party" feature. Let's assume for whatever reason you cannot find your missing item. You mark your Tile as missing in the app,  and suddenly every Tile user on Earth is actively (and unknowingly) searching for your missing item. If someone comes in proximity with your Tile, you are notified of its location. Tile is water resistant and has a year long battery life. It can be purchased for $25 at Tile.