We use affiliate links. If you buy something through the links on this page, we may earn a commission at no cost to you. Learn more.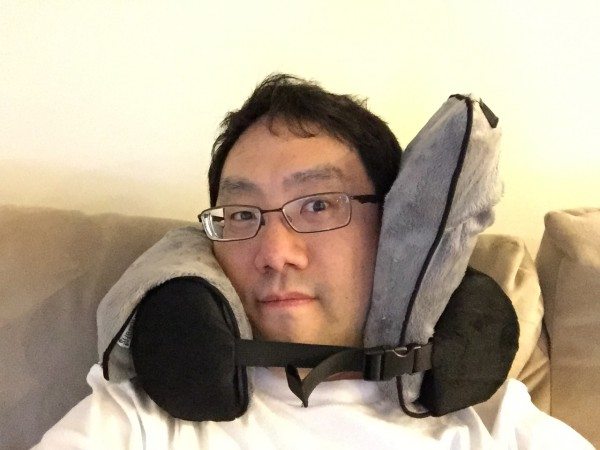 I do not like those inflatable neck pillows I see other use when traveling by plane.  To me, they look ridiculous and they're about as comfortable as sleeping on an air mattress (not comfortable).  I thought I'd give the Roamwild Surround Travel Pillow a try.  Would this be a step up?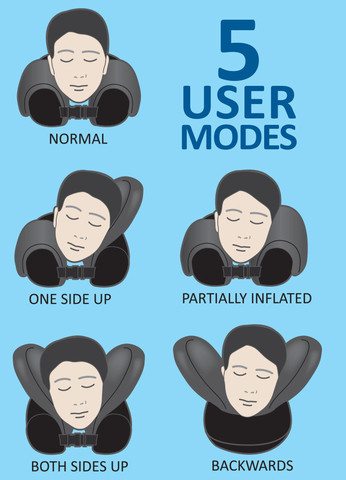 Side pillows?  This is what caught my eye.  Although those "neck" pillows take most of the weight off your shoulders, having side pillows for your cheek adds just a bit more comfort.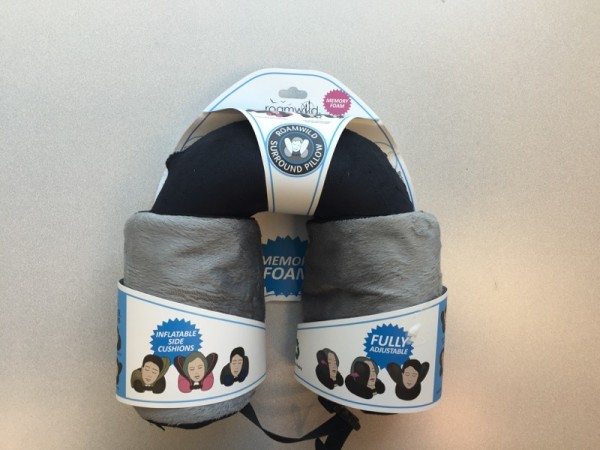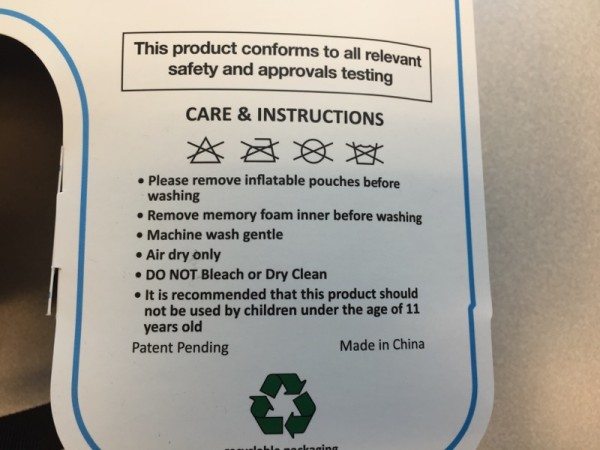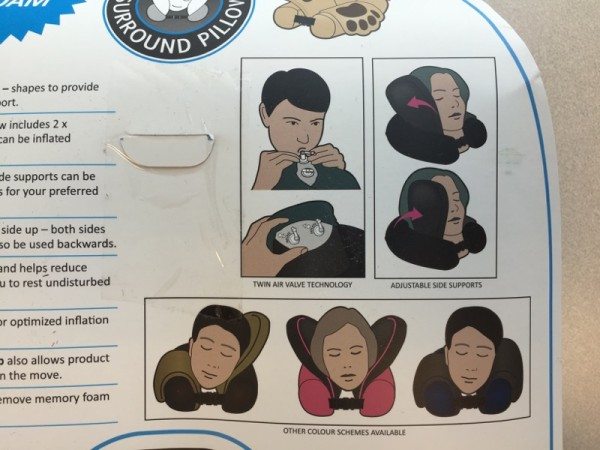 The packaging is surprisingly informative.  The little diagrams remind me of those plane safety cards you find in the back pocket.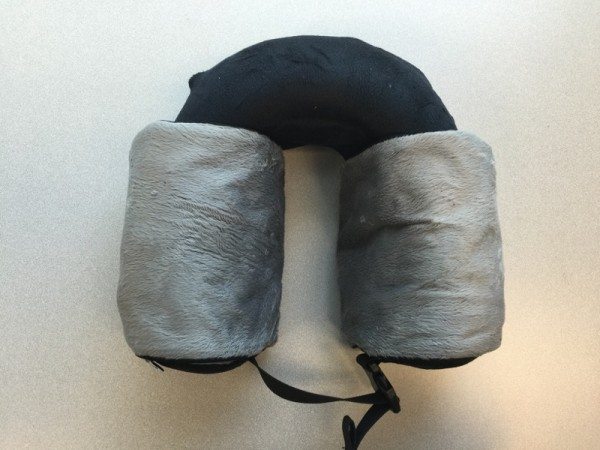 Pillow, unpacked.  The two side cushions are in gray in a fleece-like fabric.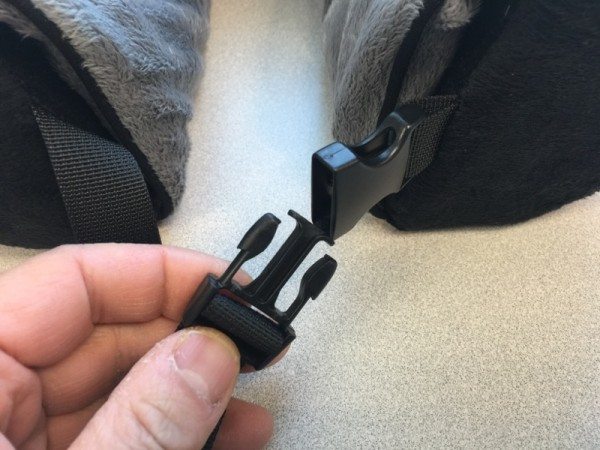 There's a plastic snap buckle.  Overall length is adjustable.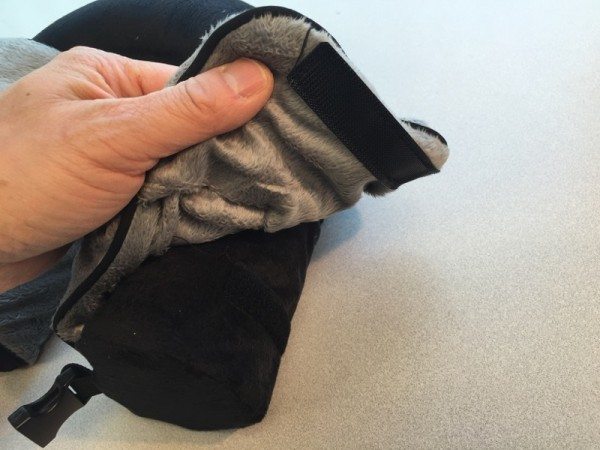 Hook and loop fasteners keep the side pillows in place when not in use.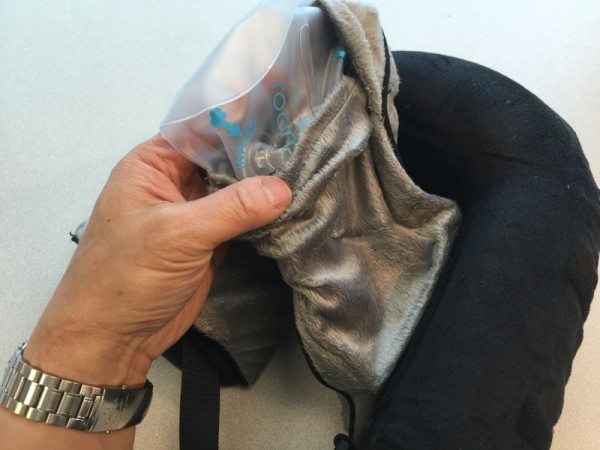 Tucked away in each side pillow is an air bladder.  It's removable.
Here's one of the air bladders.  There's a separate valve for inflating and another for deflating.  I found inflating by mouth to be quite difficult.  I had to blow with all my might to get just a little air in.  Yes, I made sure I wasn't blowing in the "deflate" valve.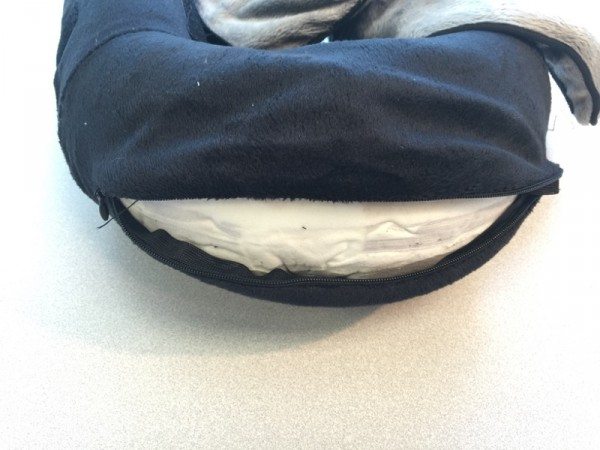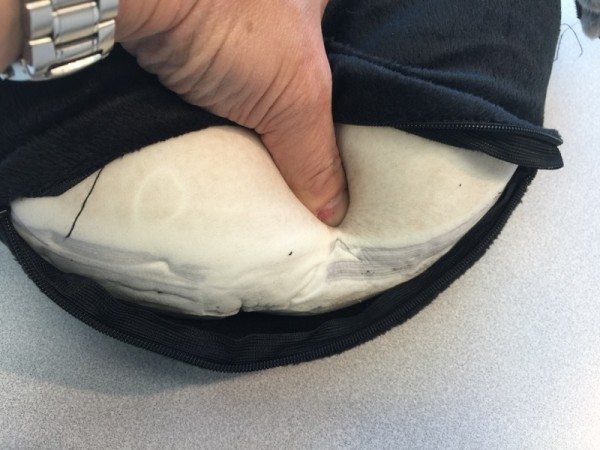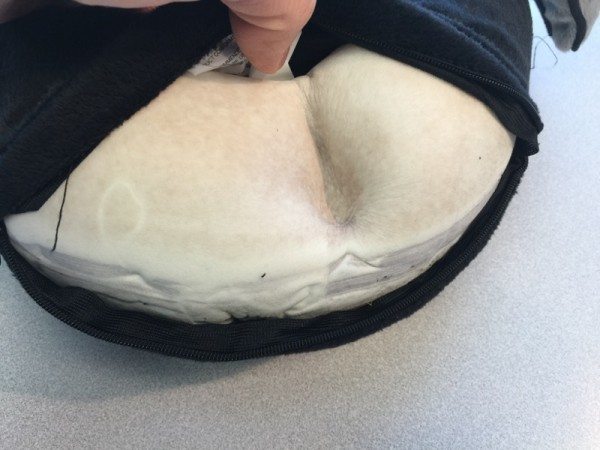 The c-shaped pillow is a different story.  Inside is that "memory" foam that leaves an impression for a short while.  It's very soft.
The pillow itself (no packaging) with the air bladders weighs in at just under a pound.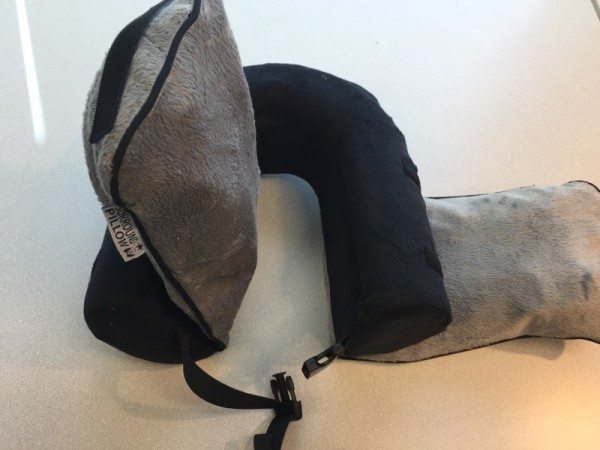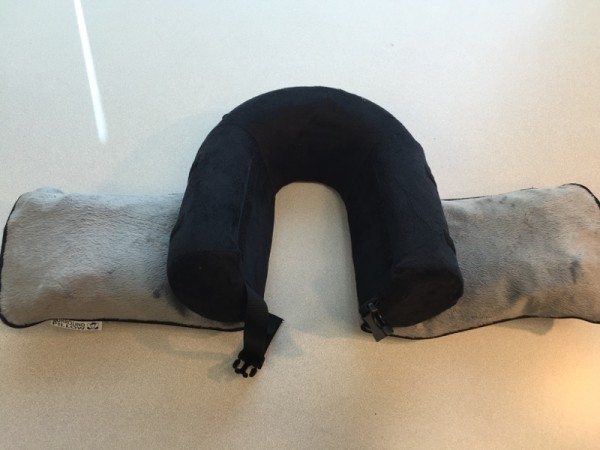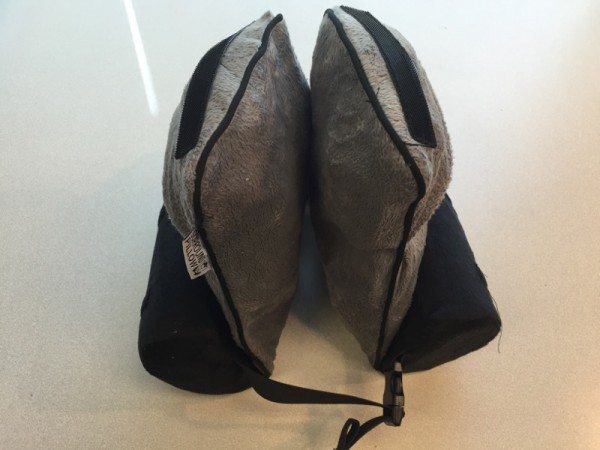 The party trick of the pillow would be the two side cushions.  Here they are in various configurations.  Nothing left to do but try it out…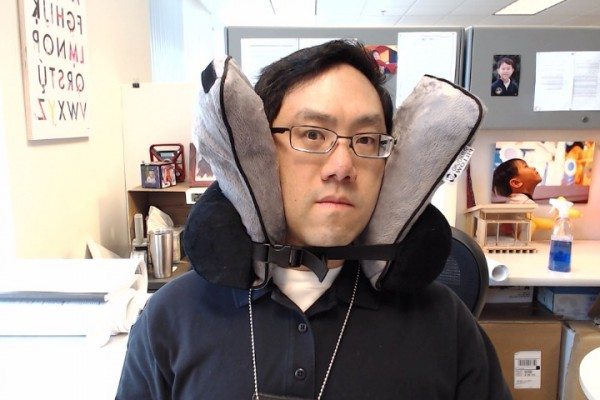 Both cushions inflated.  My cheeks touch each one.  Front strap can be adjusted.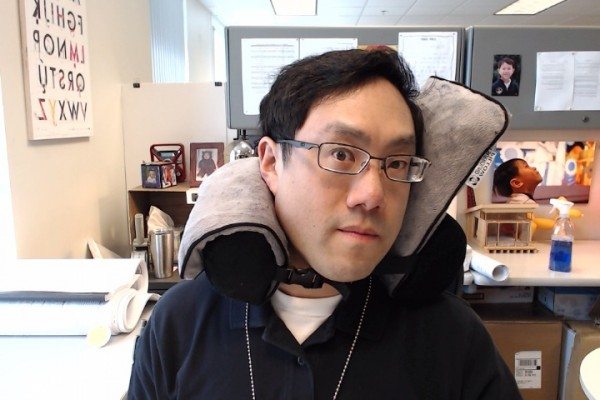 Here, just one side pillow inflated, and the other deflated and tucked away.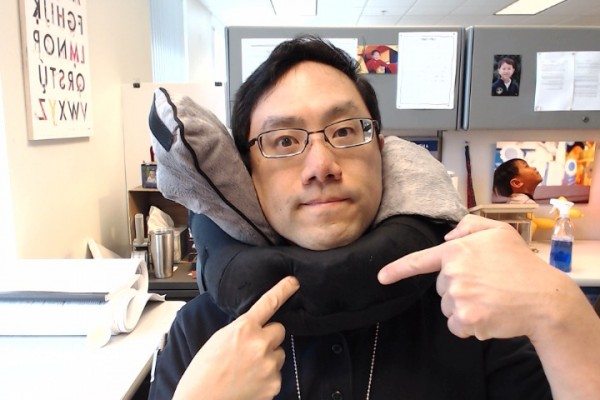 Of course you can rotate the pillow so the buckle is behind you.  Note how I'm pointing at the "back" side.  Not sure why you'd want to do this, but you can.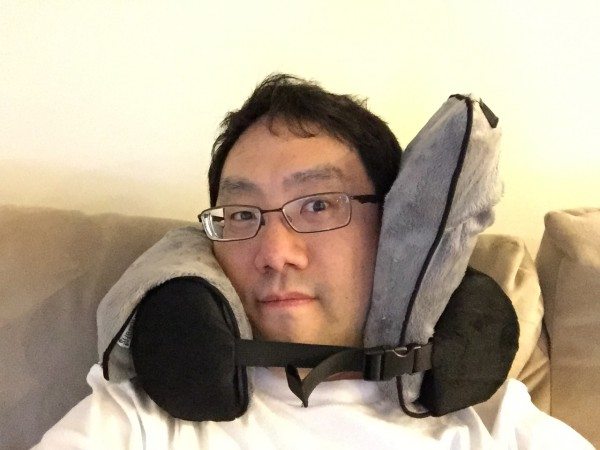 So how do I like it?  Well, the above shot is of me at home, sitting on the couch.  I slipped the Roamwild Surround Pillow on for fun and found it quite comfortable.  I took this photo of myself to record the event to remind myself I could be onto something.
I'm not entirely convinced it's the side pillows, however.  The hard-to-inflate thing kind of bothers me.  I am sold on the memory foam, though.  It makes this pillow worth it.  If there was a way to stuff memory foam in the side pillows, you'd have a winner, but it would be too bulky that way.  Fortunately, you don't have to use the side pillows if you don't want to.
Product Information
| | |
| --- | --- |
| Price: | $34.99 |
| Manufacturer: | Home2Yard |
| Requirements: | |
| Pros: | Super soft memory foam. Adjustable strap helps customize a perfect fit. |
| Cons: | Can be difficult to inflate by mouth. |