We use affiliate links. If you buy something through the links on this page, we may earn a commission at no cost to you. Learn more.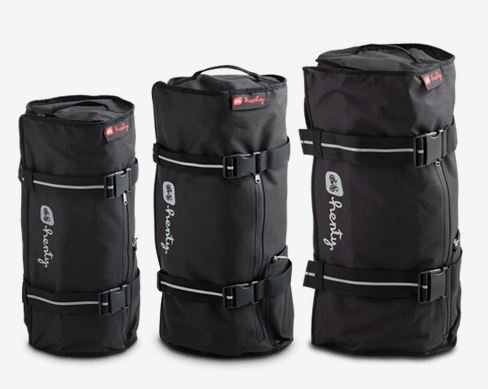 Those that have read my previous bag posts will realize that my main love of bags centres around messenger style bags.  That was until I started bike riding.  While a messenger is fine for short-haul commutes, for me they're not stable or ergonomic enough for much longer rides.  As my fitness increases I find myself riding further and further and as such have been using backpacks to carry all my requirements.  I've previously review the Henty Wingman, a solution for getting your clothes around uncreased so when Jeremy from Henty (a local Tasmanian company) offered me the opportunity to review their new Tube Backpack of course I said "yes". How does it stack up? Read on
As you can see from the lead picture, the Tube Backpack differs from more "conventional" backpacks because it's based around a tubular shape rather than your "flat square" type construction. I've been using this as my EDC (Every Day Carry) bag for the last 6 weeks and it's done duty walking, driving, busing and cycling and all combinations thereof.
The Tube comes standard in 3 sizes:
16 litres  0.9kg 44 x 22 cm diameter
20 litres 1.0kg 52 x 22 cm diameter
26 litres 1.3kg 52 x 19 cm diameter
Please be aware that the review unit I have is actually not currently available and is a 15 litre capacity with a 52 x 19 cm. All the features are the same just a slightly different scale and that some sizes may not be available in different geographical markets.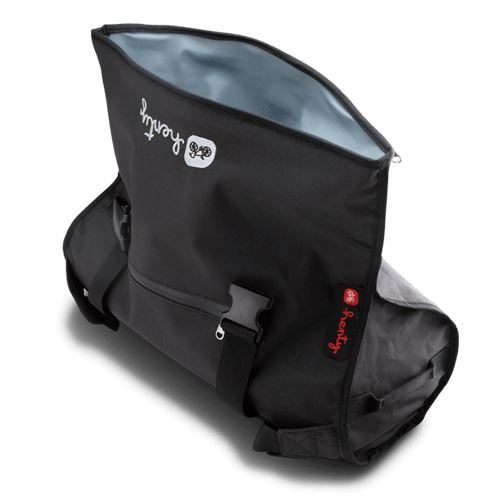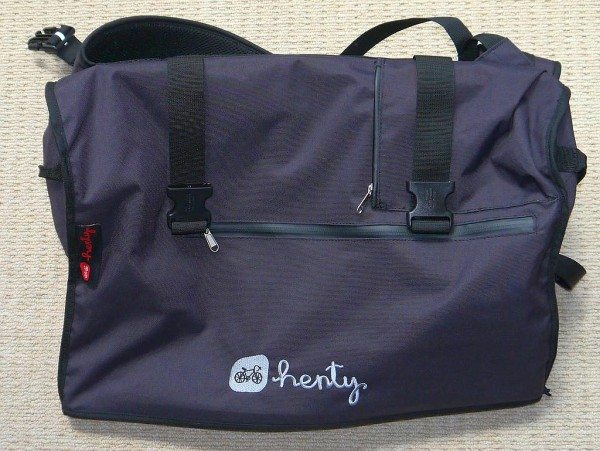 So when empty and unfolded, the Tube is a bit of an unusual shape. On the "front" you can see there's two clips to hold it closed, a small secure pocket that's useful for your wallet or phone and a large outside pocket that goes the full width of the bag  for access without opening the bag.   Both the external zippers are waterproof YKK branded. The logo is embroidered not printed which looks just that little bit more "classy".  You can just see in this pictures there's carry handles on both ends of the bag.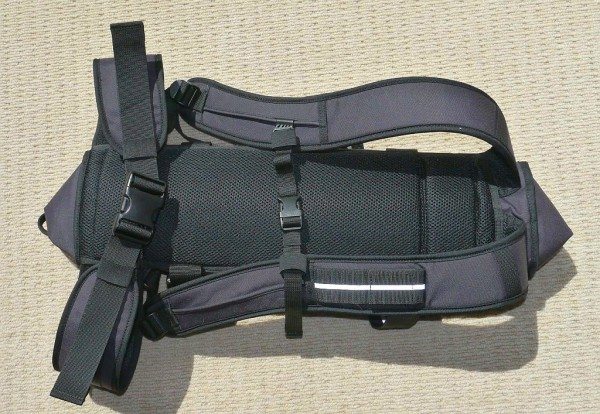 The harness is very good and includes a removable waist band and sternum strap as well as a phone pocket attachment.  These can be used to hold the Tube closely to your body especially when cycling so that it doesn't sway around and throw you off-balance. I will admit that the waist band is a bit finicky to remove and reinsert. It runs through a channel which has a piece of velcro holding it in the middle. Removing or installing the band involves some convoluted finger action to "detach" the two sides of the velcro. Each strap has a loop to hold the excess webbing firm so that you don't get flapping straps.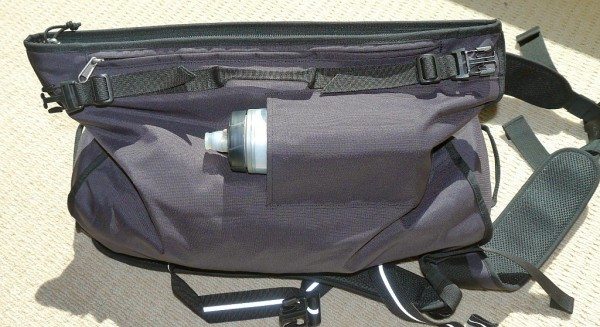 The larger external pocket can be used to hold things like a drink bottle, yoga mat or an umbrella or anything similar like that.  It can be accessed without having to undo the pack. There's a hanging loop for use in change rooms so you can actually hang the bag on a hook and have full access to the contents.  Additionally if you have Henty's Wingman, you can actually clip the Tube into it replacing the much more basic and plain looking (but still very functional) gym bag that comes with the Wingman.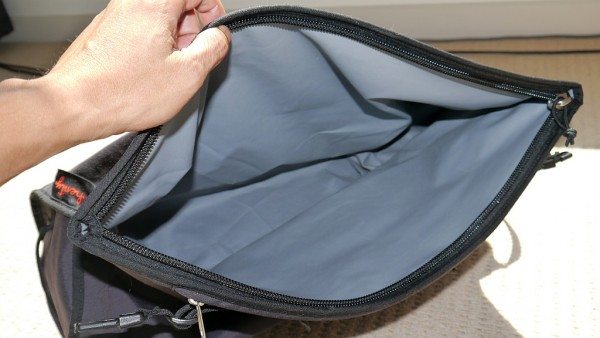 The big main internal pocket has welded seams and can act like a dry bag. You can  put your dirty "unmentionables"  in there whether they be wet or dirty and zip it up.  You can easily fold out this section to wipe or dry it out. It's one big compartment with no pockets or internal compartments.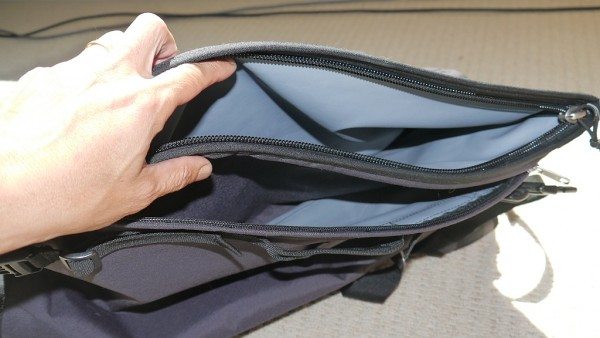 Once you've stuffed the main compartment with dirty stuff  you can separate off you clean and shineys in the secondary compartment and never the twain shall meet 🙂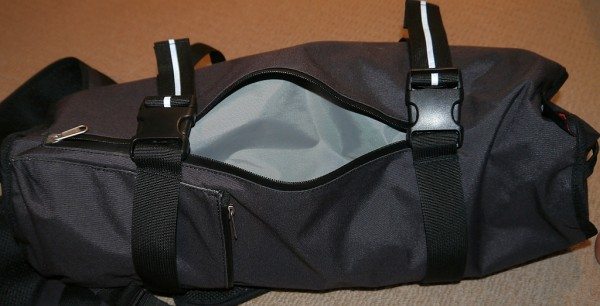 The large outside pocket is fantastic for holding things you might want quick access to; a small camera, a small tablet , a Moleskin or similar and it's pretty big but it's made for small flat items rather than bulky goods.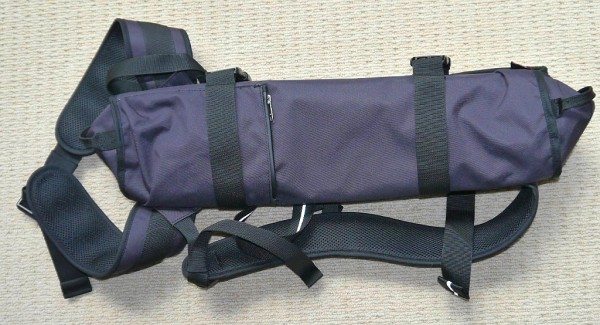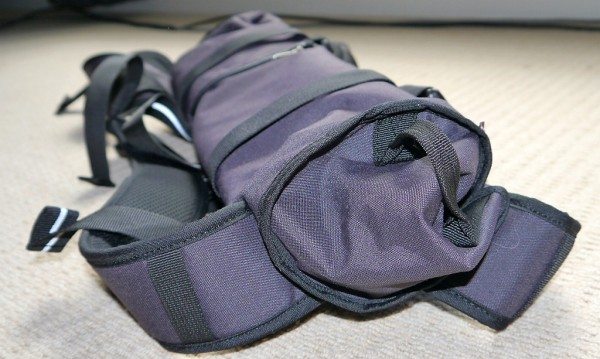 The actual size of the Tube is quite dynamic.  Here it is with basically nothing in it, empty and clinched up tight.  You can use it like this with a hydration bladder and you can see the holder on the right shoulder strap to hold your drinking tube .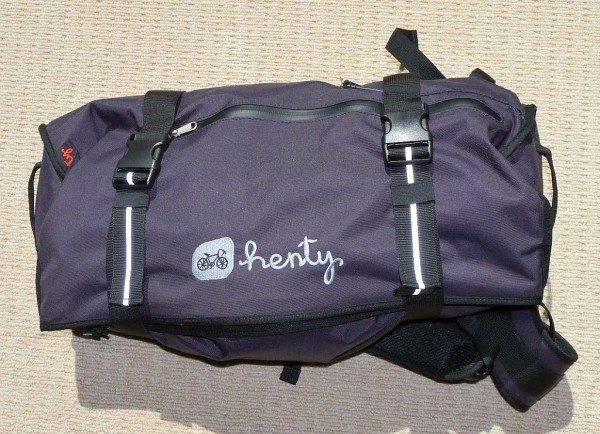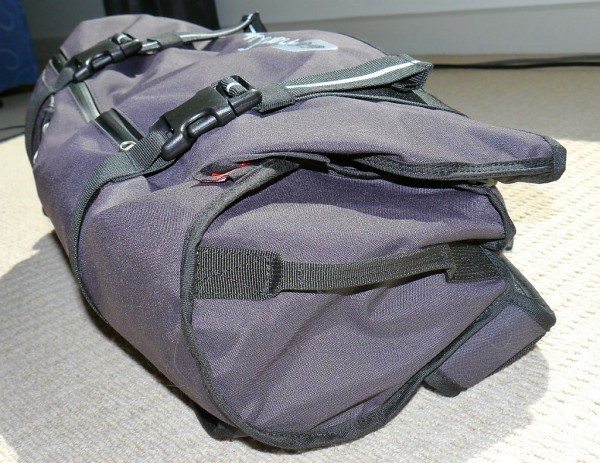 Packed with a set of clothes and a towel it "expands" out . Wet towel in the inner section, dry clothes in the outer compartment.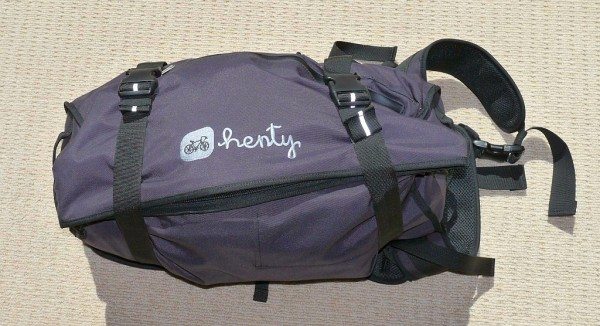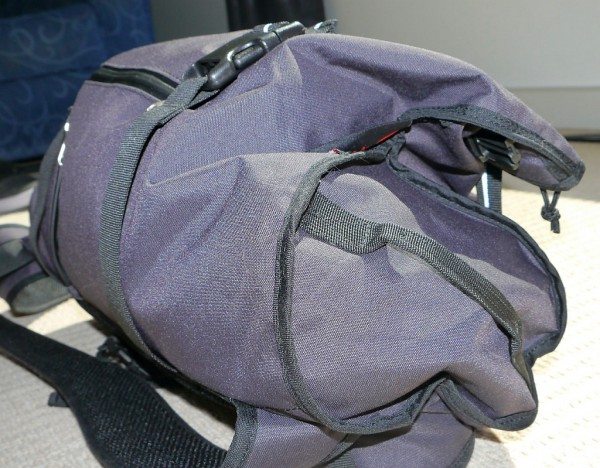 Here it is pretty well packed with as much as I could find. A couple of towels, a set of clothes, some sand shoes. Not quite as neat and tidy as the pictures in the marketing photos but it's quite surprising how much you can stuff into it for its size.
Here's Henty's packing video that gives you a better idea of how much the 20 litre pack can hold (and an idea of how much more neatly you can pack it compared to mine. Maybe it's kinda like fast food, the advertisements you see never match what you actually get  🙂 )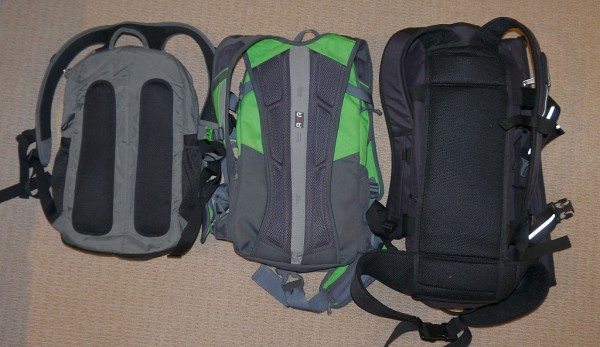 Above is a quick picture of the 2 backpacks I was using previously ( including the Nomadic CB-01 I previously reviewed). Because the Henty Tube is a cylinder rather than a rectangular shape then when full you can see that the contact patch on your back is much less because of the curvature of the cylinder.  Coupled with a well padded lumbar pad then theoretically less contact on your back means better airflow which (hopefully) means less of a sweaty back. (Sorry I'm not going to do a Mythbusters style sealed suit test and measure the amount of sweat with each bag 🙂 )
So as I mentioned this has been used at least 5 business days a week for the last 6 weeks. It's walked with me, driven with me, flown with me and cycled with me.  Lets just say if you don't like a review item like this you'd never use it that much.  The dynamic expandability makes it a really versatile bag.  I might go to work with just my lunch in there but have to bring back a shipment of online shopping goodies, or go to a conference with nothing and come back with samples.  The ability to compress the bag down to fit the contents is great.  When cycling especially this means it's a very stable backpack. Do note that that because of it's cylinderical shape it can be interesting fitting  squarer objects into it.
In the end for me this is a bag for commuting . For getting things from one place to another, from home to work, to work to the gym, to the gym to home. For me its not the sort of bag you use when you're constantly getting things in and out of the bag like a bottle of water or a camera.  For me the messenger bag still suits that purpose much better however for moving things from place to place this backpack is really fantastic and as such will remain my EDC backpack for the foreseable future.
Updates 04/21/16
Almost a year on and this is still my EDC commuting bag (whether by foot or cycling). I still really like the way it can be clinched down or up depending on your load for the day. Looks as good as it did the day I got it.
Source: The sample for this review was provided by Henty. Please visit their site for more info and Amazon to check prices and order.

Product Information
Price:
$149 US for the 20 litre
Manufacturer:
Henty
Retailer:
Amazon
Pros:

"Dynamic" sizing
Flexible and comfortable harness system
Can separate items into 2 (3) major zones
Waterproof

Cons:

Not quite so good for large squarish objects
Waist belt is hard to remove and install
Not enough reflective material