We use affiliate links. If you buy something through the links on this page, we may earn a commission at no cost to you. Learn more.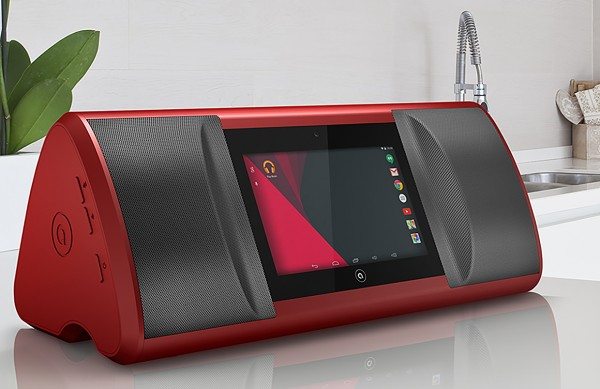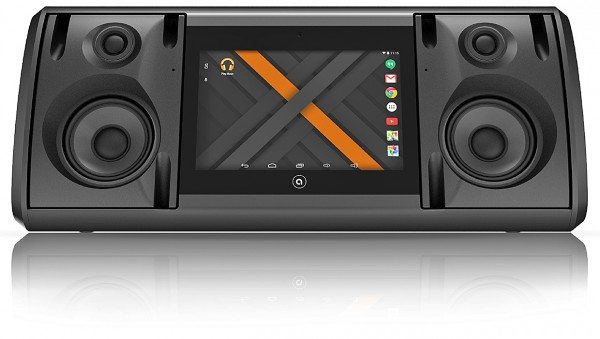 Up until now, any Bluetooth or Airplay speakers were dependent on the device that was doing the streaming, whether it be a laptop, smartphone or desktop computer. It's no big deal that the new, portable auris zwing portable speaker/boombox does that, but it will also do it independently of any device—as in all by itself. The secret is that the zwing is powered by Android KitKat and a built-in color touchscreen with a streamlined interface for navigating. Think of it as a speaker with what looks like a place to dock your Android phone—except not.
The auris zwing comes with Bluetooth 4.0 with aptX as well as Wi-fi for using Apple's Airplay meaning you can take it anywhere without losing a signal. There's also NFC pairing for enabled devices. It features time-aligned 2-way neodymium speakers, bass reflex, silk dome tweeters and DSP processing. The custom woofers are made to hold their shape when pushed to the max, which is good because the volume level will reach an ear-punishing 110db, loud enough for any party. Also included is a wireless remote, a 20-hour rechargeable battery and a USB port for charging smartphones.
The zwing features 8 or 32 gb of built-in memory plus a micro SD slot for cards up to 64gb. If that's not enough, there is a 5MP front-facing camera for video chats over Skype or Google. There is also an HDMI-out slot for attaching to any TV for showing Youtube, Hulu, Netflix, whatever.
Auris is offering the zwing at cost (cost has not been announced at the time of this post) along with a free carrying bag for those who request an invite here: comingsoon-tech.com/zwing.