We use affiliate links. If you buy something through the links on this page, we may earn a commission at no cost to you. Learn more.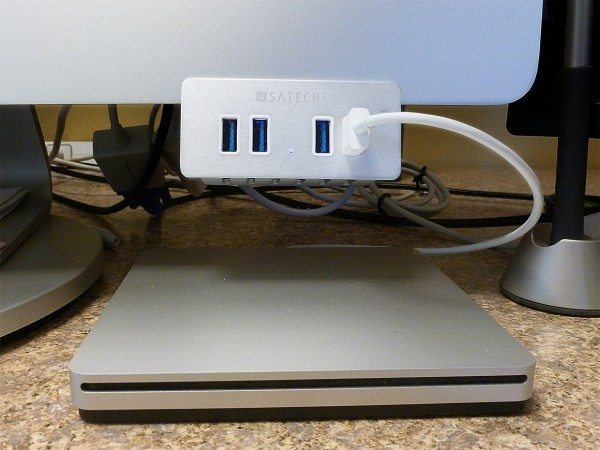 I'll admit up front: this review will be short. After all, it's a USB hub. How exciting can that be? Well … the Satechi Aluminum Premium 4-Port USB Clamp Hub is at least interesting. Satechi—known for making almost any geek accessory imaginable—was bothered by the hard-to-find USB ports Apple hides at the rear of their incredibly sleek and incredibly thin iMac. It bothered me too, but I didn't do anything about it. Satechi did.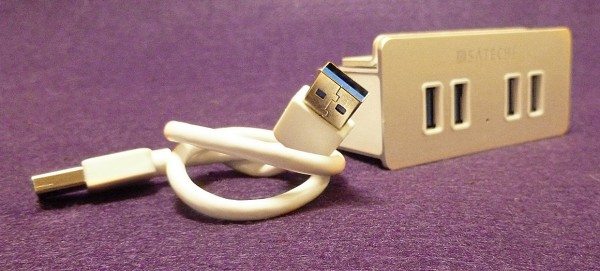 Lesson No. 1: USB ports allow for the expansion of the number of USB gadgets that can be connected to a computer simultaneously. Plug it in and you've got more ports than you had before.
Lesson No. 2: There is no lesson no. 2. That's all they do.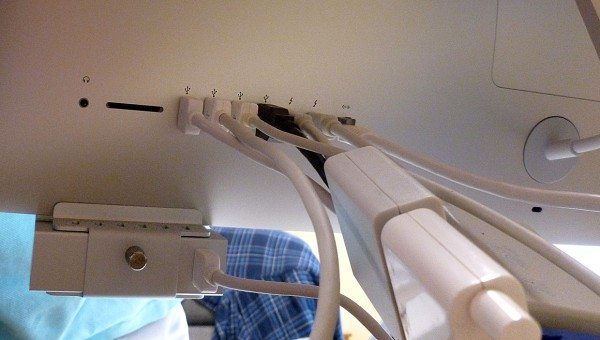 Kidding aside, Satechi saw the issue of fumbling with USB connectors while blindly trying to connect a device at the back of the iMac. If you own an iMac, you know exactly what I'm talking about. You can peer over it to see where to connect, but I have a huge 27 in. iMac with an additional monitor right next to it, so reaching around this iMonster is difficult at best. Plus, I'm always needing to connect and disconnect various devices. The 4 rear ports are already used and my (also full) 7-port USB hub is too far away to be easily accessed.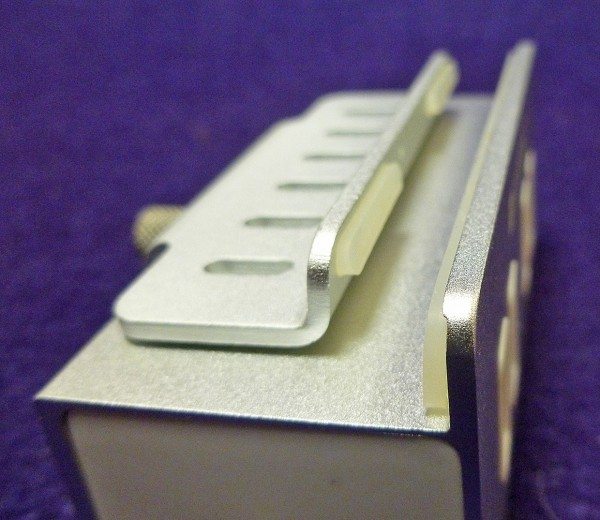 The Satechi Aluminum Premium 4-Port USB Clamp Hub is exactly what I need. It attaches to the (2012 and later) iMac with a wide, scratch-free padded clamp that is tightened with a hand-tightening screw. It's almost too simple. Once securely attached, just connect its USB plug into an available iMac port and you have 4 vertical front-facing ports available—but only a total of 3 extra ports. Why? Because the Satechi hub uses one rear iMac port to connect, so you actually have 3 additional ports, not 4. The interior of the ports is blue. This helps determine which direction the plug should be turned before connecting.  A tiny, blue LED light indicates it's working.
The ports are USB 3.0, which is rated at up to 5.0Gbps. Any old and new USB device (except the new USB-C) can easily connect.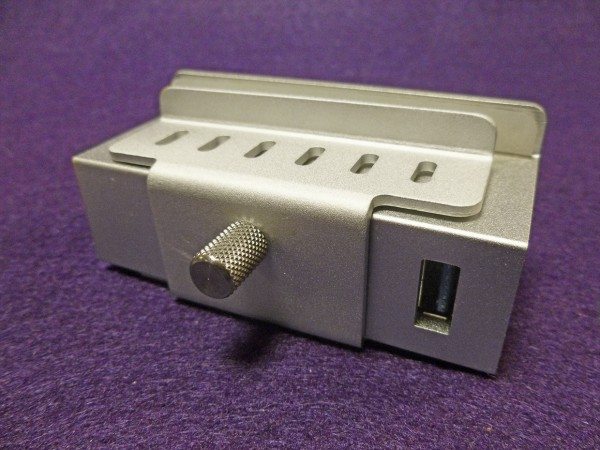 While connecting and disconnecting from the Satechi Aluminum Clamp Hub, it's best to use one hand to grasp the hub. As secure as the screw-on clamp is, repeated use can loosen the tightness of the fit over time, requiring further readjustment and tightening.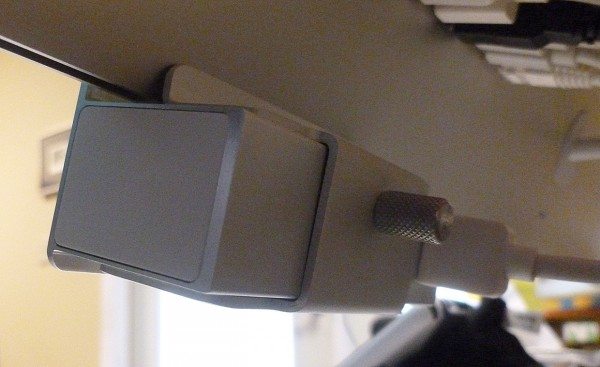 Satechi says the Aluminum Clamp Hub will also connect to the older iMac and an Apple monitor. That may be, but fellow Gadgeteer reviewer Janet Cloninger had little success with the hub holding a secure grip on her 2-3 year old Thunderbolt display. Since I have a newer model, she graciously sent it to me to test. Other hubs may be a better solution for older devices.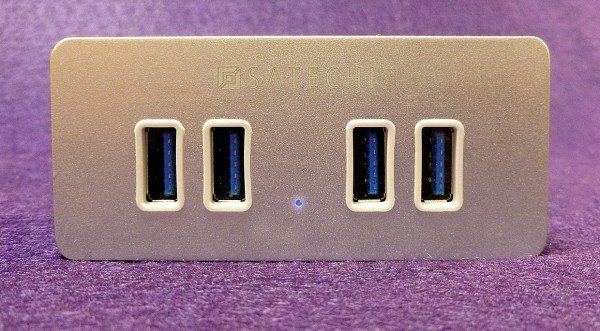 That's pretty much it. The Satechi hub is attractive and matches the iMac's aesthetics—even if it does look like the attachment that it is, interrupting the iMac's smooth, unbroken lines. So what? It makes life a little less frustrating and for that, Satechi deserves a medal.
Source: The sample for this review was provided by Satechi. Please visit www.satechi.net for more info.
Product Information
Price:
$27.99 US
Manufacturer:
Satechi
Pros:

Matches look of iMac
Adds 3 easily accessible USB 3.0 ports
Aluminum construction
Fits perfectly

Cons:

Can loosen over time requiring tightening
Doesn't fit older monitors or iMacs as well as it does the new iMac