We use affiliate links. If you buy something through the links on this page, we may earn a commission at no cost to you. Learn more.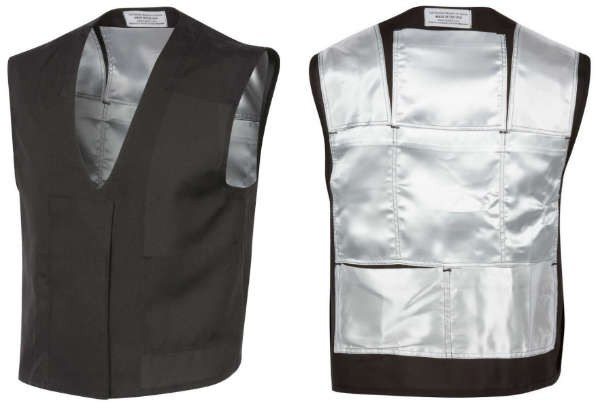 How's that new year's resolution to lose weight going for you? Give up already? Maybe eating healthy and being more active hasn't worked and you need some extra help. Here's an idea, wear the Cold Shoulder vest. It's a vest with ice packs arranged on the back and shoulders that you keep in the freezer. According to the inventor (a NASA scientist):
My own clinical trials of The Cold Shoulder suggest that when used twice a day taken directly from the freezer and worn until the ice melts, results in accelerated fat loss at the rate of about one pound a week, corresponding to about 500 calories burned per day.
Apparently wearing the vest for 45-90 minutes twice a day while you do other things will make your body work harder to keep your temperature up. This causes your body to burn fat at a rate of a pound a week. The vest can be worn by men or women and comes in XS up to XXXL sizes. Makes me shiver just thinking about it, but if you're ready to try the Cold Shoulder, it's available for pre-order for $149.99. Or you can save yourself some cash and duct tape some freezer packs to your back.