We use affiliate links. If you buy something through the links on this page, we may earn a commission at no cost to you. Learn more.
This is a sponsored post written by me on behalf of Ozobot. All opinions are 100% mine.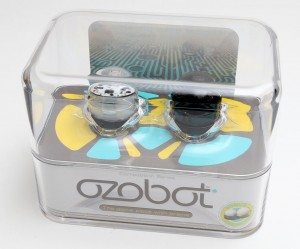 As a parent, you quickly realize your child can learn important lessons and skills through playing.  Toys don't have to look like homework to help you learn.  They can even take the shape of cute little color-reading robots, like the Ozobot toy, that you can teach to navigate through colored mazes you draw.  You instruct these little robots to move, dance, and play by using Ozocodes, combinations of colors that instruct the Ozobot to change speed or direction, to perform cool moves, or to even set a timer or a start a countdown.
Your child will begin to learn about programming through these simple color codes without having to learn to write code.  They are a fun and engaging way to interest children – boys and girls – in STEM classes.  Your child could just "play" with Ozobots and learn on their own, or the robots could be incorporated into a classroom environment with structured lessons designed around Core/STEM/STREAM curriculums.  The Ozobot folks have even partnered with the STEM Scouts and Boys & Girls Clubs to include Ozobots in their STEM programs.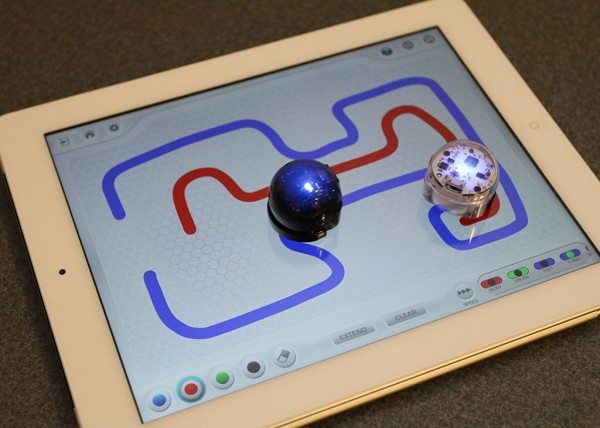 Programming your Ozobot can be as simple as drawing colored mazes on paper, but there are also OzoApps that let your Ozobot play on your Android or iOS tablet.  The OzoGroove app lets you load up to 500 moves to make your Ozobot groove to your tunes!  Free Ozobot Apps are available now.  Download the Ozobot apps for iOS or Android here.
Ozobots are award-winning toys.  Some of their accolades include:  Best of Toy Fair 2014 – Techlicious; Best of CES 2014 – iPhone Life Magazine; Toy of the Year Finalist 2015 – Toy Industry Association; Best of Toy Fair 2014 – Popular Science; 2014 Holiday Seal of Approval by The National Parenting Center; and Dr. Toy 10 Best Technology 2014. Ozobot will be at Toy Fair 2015 in New York City on February 14th-17th.
You don't have to wait for Ozobots to be introduced to your child at his or her school.  You can Purchase your Ozobot today! for $49.99 or a set of two Ozobots for only $99.99.  You'll have your choice of a single 1″ X 1″ Titanium or Crystal Ozobot in the single pack or both colors in the dual pack.  Each pack also includes: original skins (plus two extra limited-edition skins in the dual pack), game, instruction cards, carrying case, and a microUSB cable to quickly recharge the LiPo battery for 90 minutes of play. Learn more about Ozobot on their official site.
Ozobot is currently hosting their #Lucky7 giveaway on the Ozobot website and Facebook page.  There are three ways to enter:  Tweet out pre-drafted message that links to the app and announcing their entry to their followers ("I just entered @Ozobot's #Lucky7 giveaway! Prizes include an #iPhone6, a #GoPro, #BeatsbyDre and more! Enter today!") for one entry; subscribe to Ozobot's mailing list for one entry; or enter a valid Ozobot serial number for five entries!
Prizes in the Ozobot #Lucky7 Giveaway include:
Polaroid 300 Instant Camera PIC-300L and Polaroid 300 Film 10 Pack (PIF-300)
GoPro Hero
Apple iPhone 6, Space Gray, 16 GB
Crosley CR8005A-TU Cruiser Portable Turntable (Turquoise)
Beats by Dre Solo 2 On- Ear Headphones (black)
Nabi 24" tablet
iPad Air