We use affiliate links. If you buy something through the links on this page, we may earn a commission at no cost to you. Learn more.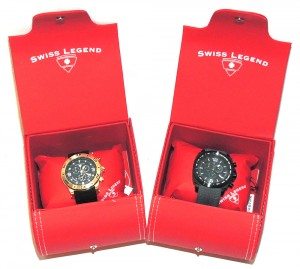 In today's world, our personal technologies are not only tools to help us survive modern life but in many places status symbols and fashion statements as well. Long before computers, laptops, smartphones, and tablets, a person's wristwatch told much about who they were and where they came from. There are still people who wear watches for status, fashion and crazy as it may seem…to tell the time. The folks at Swiss Legend create a multitude of fashion watches to do just that and sent me several of them to checkout.
Note: Images can be clicked to view a larger size.
Swiss Legend sent me one watch from their Everest collection and the other watch from their Sprinter collection.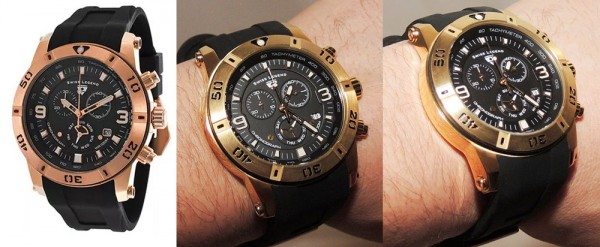 The Swiss Legend Everest has a rugged, steel 46mm diameter case with a durable silicone strap. The chronograph face has three subdials surrounded by a unidirectional rotating bezel with luminous skeleton hands and hour markers. At the four o'clock marker is a small date box.

Everest cases/models are available in stainless steel, black ion-plated steel, rose and yellow gold tone steel.

The Swiss Legend Sprinter is a men's chronograph with a relatively sleek and sporty look to it. The timepiece has a rounded-square stainless steel case, 47mm in diameter. The silicone strap is embossed with a distinctive tire tread patterned adding to the watches race car look and feel. The Sprinter has a stationary bezel encircling its chronograph face with three subdials, white luminous hands and hour markers. At the four o'clock marker is a small date box.

Sprinter is available in stainless steel, black or gunmetal ion-plated stainless steel with various color coordinated tire tread bands.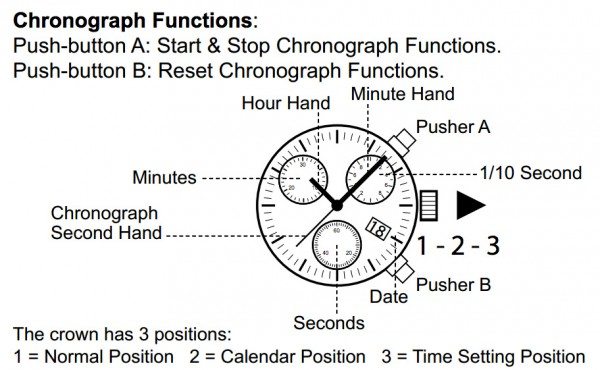 If you have used other chronographs, setting either of these watches should be simple enough. The crown unscrews to the 'normal position', then you pull the crown outward till you feel the first and second click. After that, you must spin the watch hands until you come to the correct day of the week and time of day. Then you push in the crown to the 'second position' and spin the crown clockwise to set the date. Finally, you push the crown in all the way till you feel the inmost click and then screw the crown closed.
Functionally, both the Everest and Sprinter have a Swiss-made quartz movement and are water resistant to 100 meters. The lower chronograph dial of both indicates the day of the week. They are similarly sized and weighted…not too big or small. Their build quality is good for a moderately priced fashion-type watch. During the course of my review, (as you would expect) these watches both kept near perfect time.

"At the very core of the Swiss Legend design philosophy rests our commitment to stylish, distinctive timepieces that harmoniously balance fashion forward style with old world precision and accuracy with over 2,000 combinations of styles, materials and functions."
Many would argue that classical timepieces are a thing of the past; that all one needs is your smartphone to tell what time it is. Even being the Gadgeteer, technophile I am, I wholeheartedly disagree and wear a watch nearly everyday. I wear a watch for many reasons from working out to look and fashion. Swiss Legend creates nicely made timepieces at a reasonable price that ranges from most available under a $100 to a few collections nearing $1000.
Source: Samples for this review was provided by Swiss Legend. Visit their site for more info.
Product Information
Price:
MSRP $395 (online under $50)
Manufacturer:
Swiss Legend
Pros:

Nicely made
Stylish
Inexpensive

Cons: