We use affiliate links. If you buy something through the links on this page, we may earn a commission at no cost to you. Learn more.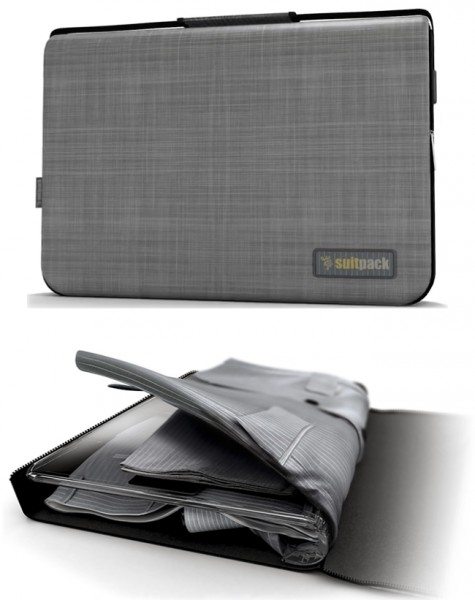 No matter how carefully you fold it, your suit is likely to arrived rumpled and wrinkled when you pack it in a suitcase or a traditional garment bag.  Garment bags are usually large and unwieldy, too, and often earn you angry glares from fellow travelers when you try to carry them on the plane.  With the SuitPack, you can pack one suit so that it looks fresh and ready to wear.
The SuitPack has a hollow, rigid compartment and internal sleeve supports that protects your jacket's shoulders and sleeves and pants' front rise from wrinkles.  Follow a few simple steps to insert your suit, and it will be effectively suspended inside the SuitPack and protected from creasing as it would in a normal suitcase or garment bag.  The SuitPack is available as shown for $149.00 – cheaper than typical garment bags, too.