We use affiliate links. If you buy something through the links on this page, we may earn a commission at no cost to you. Learn more.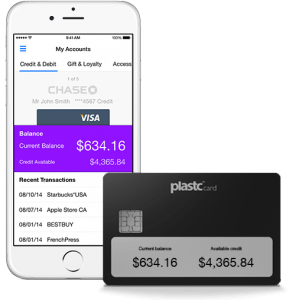 Coin may have been the one credit card to rule them all, but the Plastc card is the one card to hold them all. If you think I am talking some sort of Lord of the Rings cross over techno babble, I blame Julie for her first reference to this type of device. So, What's Plastc? Plastc is a credit card sized device designed to hold the information of up to 20 of your credit, loyalty or gift cards in one secure convenient location. Similar to Coin, the Plastc card is programmed using your smart phone. The Plastc card has the following tech specs:
Chip and PIN
E-ink Touchscreen
Bluetooth
Flash Memory (up to 20 cards)
Rechargeable Battery (30-day charge)
Rewritable Magnetic Stripe
Rewritable RFID/NFC
Wireless Charging
The Plastc card has several security feature built into it such as a PIN code, proximity alerts, remote wipe and photo ID. The NFC chip and magnetic strip are disabled when not in use. The Plastc wallet app is used to program your Plastc card as well as monitor transactions and remote wipe your card. The card is designed to be charged wirelessly and will hold a charge for up to 30 days. The Plastc card is available for pre-order from the
Plastc
website and is slated to ship sometime in the summer of 2015.