We use affiliate links. If you buy something through the links on this page, we may earn a commission at no cost to you. Learn more.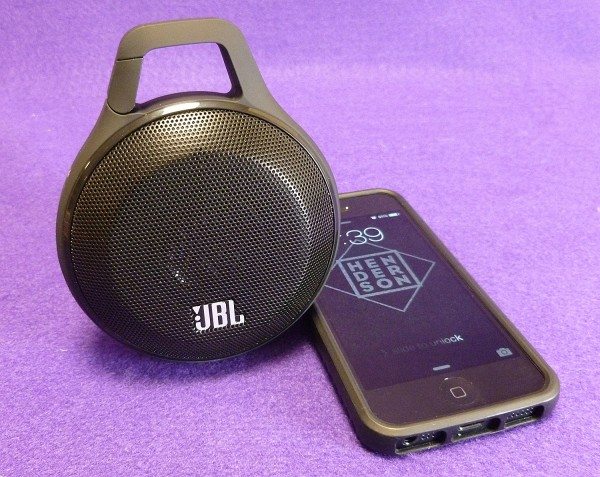 No matter how portable all those boxy Bluetooth speakers are, they are still boxes that need to be carried either by hand or thrown in a bag with other stuff. Whether you are going on a hike or doing yard work,, you still have to pick up the speaker when you move around. But what if the speaker could stay with you? That's the idea behind the JBL Clip Bluetooth Wireless Speaker. Once again a company has added something unique to a Bluetooth speaker to set it apart from the crowd–a clip. Get it?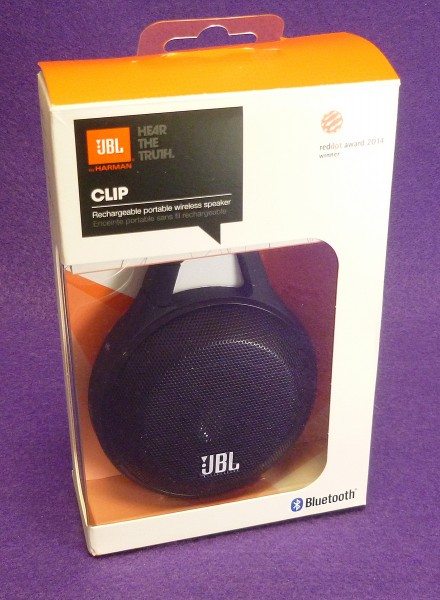 Actually, JBL has incorporated a carabiner-style clip into a small handle molded into the speaker's circular frame. The Clip can be securely attached to a belt loop, backpack strap, tent tie-down rope or anything else that accepts this kind of clip. The design is clever enough to win the Red Dot award in product design.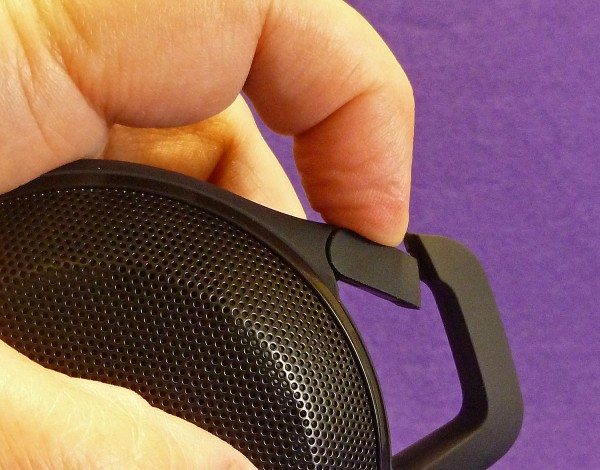 The Clip is small. Its diameter s 3.5 in. and the carabiner adds another .5 in. to the height. The actual speaker appears to be about 1.5 in diameter, but it's hard to see behind the grill to be sure. My sample was black, but the Clip comes in 5 colors: Black, blue, gray, purple and red. The speaker has a plastic shell with metal grill. The edges have a non-slip rubberized coating that feels secure when held. It's easy to hold the Clip and press any button with just one hand. That's a nice touch.

The Clip's recessed buttons are arranged on both sides. One side has the Bluetooth pairing button along with power and speaker phone. Volume up and down buttons are on the other side as well as an AUX port for daisy chaining to another Clip speaker. A 10 in. integrated mini plug cable is included and tucks away into the base. Pairing was effortless with my iPhone. There is no NFC. Also included is wireless call answering. Call quality is okay for this type speaker.
The Clip will play for 5 hours on a single charge. Of course, that is dependent on volume and whether it is wired or wireless. A micro USB cord is included, but there is no plug. JBL probably figures that most people have an extra plug already (I do) and omitting it can help keep costs down.
While the Clip speaker is designed for the outdoors and rough handling, it isn't waterproof or even water-resistant. That's a shame, because water … well, happens. An included safety booklet in umpteen languages clearly states, "Do not use this apparatus near water." What? I'm confused, because JBL's website shows a guy kayaking down a river with the Clip attached to his life vest. That's about as close to water as you can get.
So, let's pretend we live in the desert where it never rains. How does the Clip sound? It seems like no matter how good any Bluetooth speakers sounds, the phrase "for its size" has to be used to qualify it. These type speakers will never rival a decent tabletop speaker … ever. But yes, the Clip speaker sounds really good, for its size.
As long as you don't push the volume to distortion levels, the Clip can sound loud enough for personal listening. It won't rock a party, but that's not what it was designed for.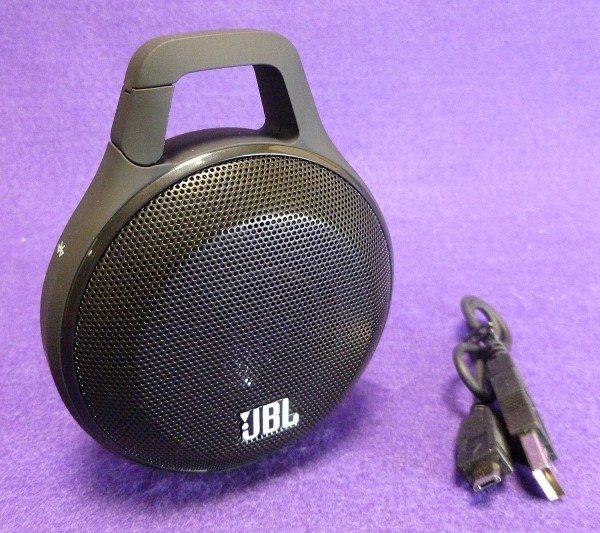 Music – whatever the genre–sounds full at normal to moderately loud volume. As the volume increases, the bass seems to decrease. Speakers this small are bound by the laws of physics. Bass requires mass and air. While tweaking can make a small speaker sound like a bigger speaker, that only works for a bit until the laws take over. But again, that's true of all Bluetooth portable speakers.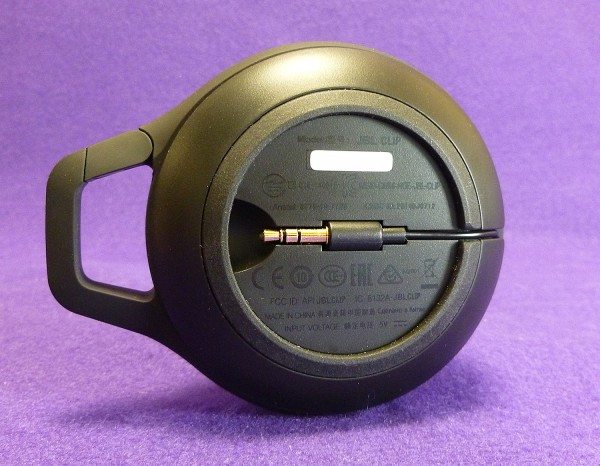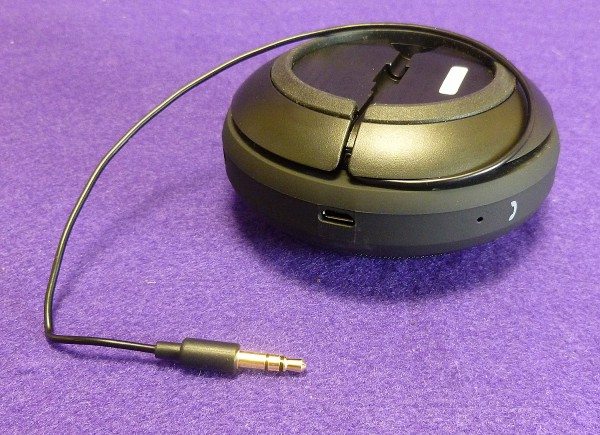 Also, the Clip sounds much better wired. JBL Didn't incorporate Bluetooth 4.0 or aptX, but I'm not sure it would have made any difference if they had. Those improvements usually only help with larger speakers with more complex audio circuitry.
The JBL Clip speaker can be a handy, easy-to-use speaker for most personal activities. The Carabiner clip alone makes it worth considering. Add to that the powerful, clean audio and rugged build quality and you have a speaker that can do just about anything–as long as it doesn't rain.
Source: The sample for this review was provided by JBL. For more information, visit http://www.jbl.com.
Product Information
Price:
$49.95 US
Manufacturer:
JBL
Requirements:
Pros:

Conveniently small
Can be used with one hand
Carabiner works quite well
Sounds good for its size

Cons:

Not recommended for use around water
Distorts at high volume