We use affiliate links. If you buy something through the links on this page, we may earn a commission at no cost to you. Learn more.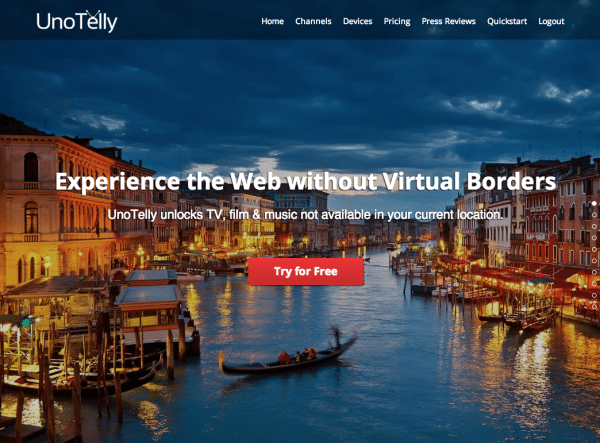 I am what many people would call, a "cord-cutter".  In my living space I don't subscribe to cable, and generally watch my TV online with services such as Netflix, Hulu, and Youtube.  A few years ago I lived in England and loved watching BBC iPlayer, but now that I live back in the US, I can't do so since it's blocked from any location outside of the UK.  I was really bummed and have tried using free VPN services online, but they are all super slow with lots of advertising that get in the way.  Along came the chance to review UnoTelly, a DNS and VPN service that lets you bypass geo-targeted content online.  They gave me a trial run of their services, so let's see how it went.
Note: Images can be clicked on to view a larger size.
UnoTelly has two services that helps you view online content outside of your area. They have a SmartDNS service, which allows you to simply change your DNS (Domain Name Service) and route your content through their servers, and a SmartVPN service, which allows your to "dial into" a certain location specifically.
UnoTelly advertises a huge assortment of websites you are able to stream online (some websites require email registration). Here's a screenshot of just a few that they support: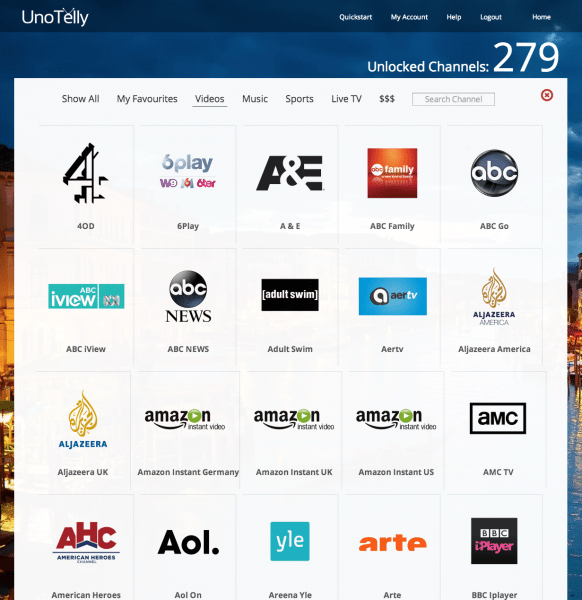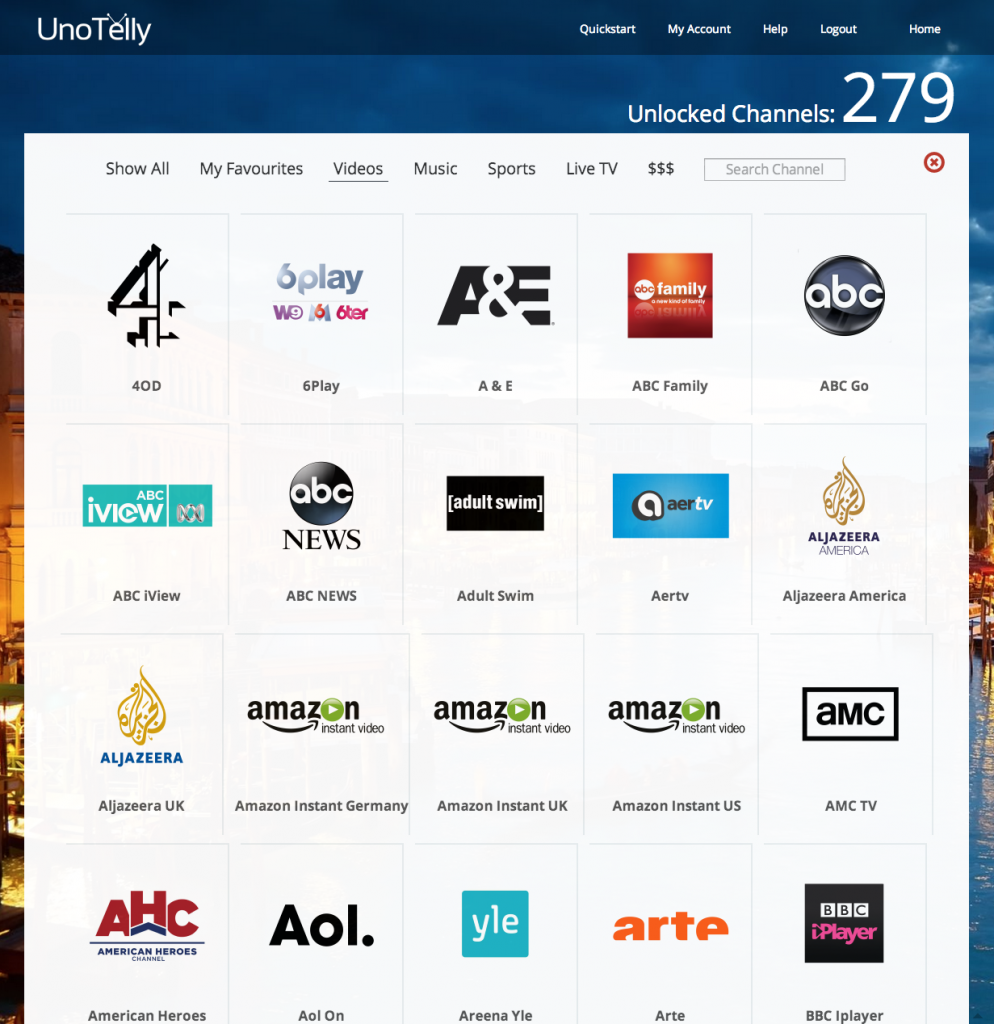 UnoTelly also supports a huge amount of devices. Basically anything that has an internet connection, including computers, smartphones, smart TVs, gaming consoles and routers.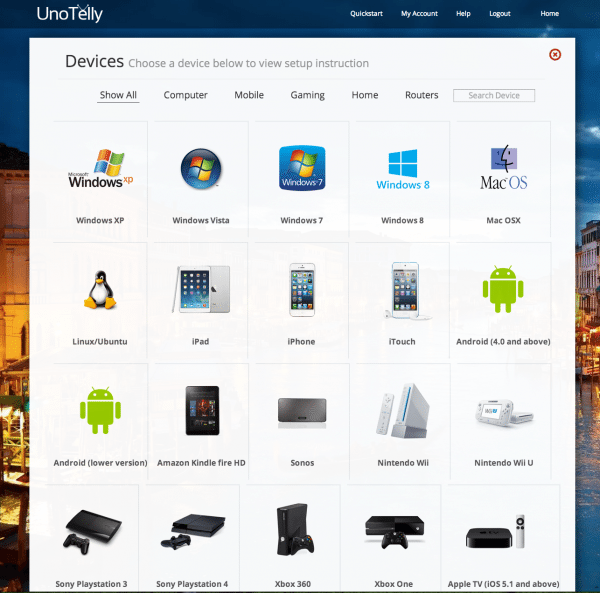 Since the main thing I wanted to try out was BBC iPlayer, I decided to try out the DNS service on my TV-connected Chromebox.  I logged in, and their website gave me simple instructions on what to change.  On the Chromebox it was quite easy; I went into the internet connection settings, and changed only the "DNS" IP address with the one they gave me. I also had to change my timezone to GMT on my device.  With much surprise, I visited the iPlayer website, and had no problems watching content. It was super smooth with no lag and no warnings of content not being available for my area.  I also tried websites such as Channel 4 on Demand (UK), some French channels (2-5), as well as an Australian and New Zealand website.  The only thing I needed to change were the time zones.  All played extremely well, with no lag-a great way to spend some lazy Sundays!
A last thing worth mentioning is that UnoTelly has a good knowledge base for answers. I was trying to figure out how to test the UnoVPN service, since they didn't give me specific server names to enter into my devices, but I did find the answer I was looking for.

Overwall, UnoTelly is awesome. I personally preferred the DNS service over the VPN service, since my TV connected device has a web browser, but the VPN service might be for you if you have a tablet or other device that you want to connect that uses apps rather than a web browser to listen or view content.  There are two pricing plans for UnoTelly; premium at $4.95/month and gold at $7.95/month, with 100% moneyback guarantee, with no contract.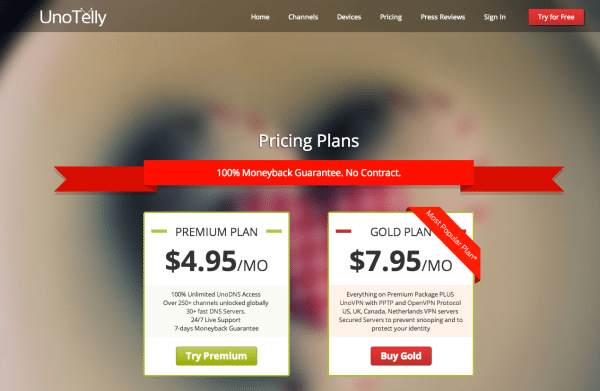 UnoTelly offers a trial run for 8 days with no credit card. This won't replace basic cable, but will give you access to channels online that you wouldn't get because of geo-fenced restrictions. It's definitely worth it if you are like me and a cord-cutter who prefers to view their media online!
Update 02/13/15
I still use UnoTelly SmartDNS to watch BBC iPlayer now and again, and haven't had any problems with the service going down and it's really reliable.
Source: The service for this review was provided by UnoTelly. Visit their site for more info.

Product Information
Price:
$4.95/month or $7.95/month
Manufacturer:
UnoTelly
Requirements:

Internet connected device

Pros:

Compatible with almost any internet connected device
Affordable price per month
Fast connection