We use affiliate links. If you buy something through the links on this page, we may earn a commission at no cost to you. Learn more.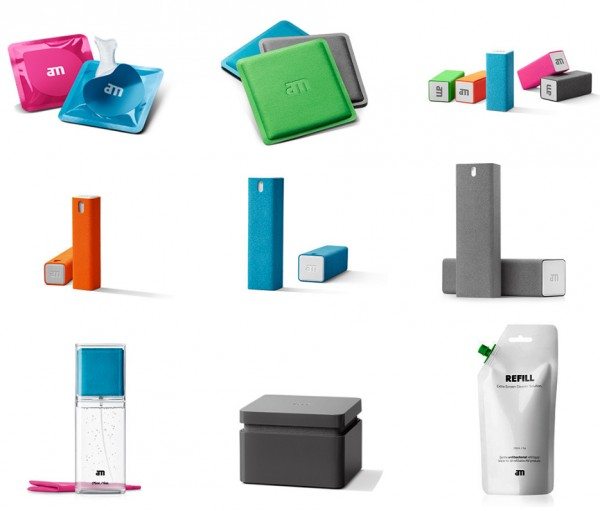 *That's what the folks at AM Labs postulate, anyway.  There's no data that actually quantifies and compares the cleanliness of the two, but you have a pretty good idea from just looking that your mobile devices and computer keyboards and screens have "schmutz" on them.  They have oil from your skin, dirt, dust, and grime from the environment, and germs, too.  They look nasty, which can reflect badly on you, and they can pass along germs to you from others who may have borrowed your device.  The products produced by AM Labs are designed to remove the schmutz with "completely non-toxic and alcohol-free" solutions that won't damage your devices or harm your skin.  The solutions aren't gentle to germs, though; a single swipe removes up to 99.9% of common household bacteria on the surface.  And the microfiber cloths remove smudges and smears, so your gadgets and gear look good as new.  
AM products come in a variety of convenient forms: from wet wipes, to microfiber cloths and gentle microfiber sponges, to spray bottles wrapped in the microfiber sponges, to giant spray bottles for cleaning TVs and large computer screens.  There's even a refill pouch of solution for all refillable products.  Prices range from about $10 for a pack of wet wipes to $30 for the biggest pump and sponge kit for cleaning giant TVs and big computer monitors.  Learn more and purchase these products from the AM Labs website.