We use affiliate links. If you buy something through the links on this page, we may earn a commission at no cost to you. Learn more.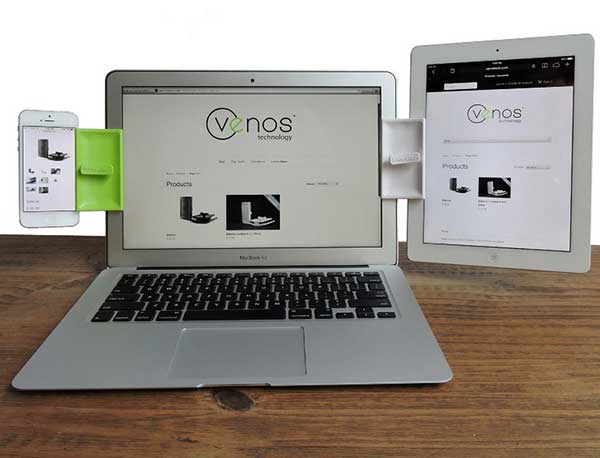 Small laptops are great when you need something that is ultra portable, but the trade off is that they usually have smaller displays which ends up making you feel cramped and squinty. The Venostech SideCar is an interesting solution that doesn't require any power and uses devices you already own to add additional screen space to your laptop. The SideCar is a plastic clamp with protective neoprene inserts that has been designed to fit a wide range of devices from smartphones to tablets. The SideCar has two clamps. One for the edge of the laptop screen and the other for a smartphone or tablet. A center knob adjusts the amount of clamping power desired. Once connected to the laptop, the extra "display" can be operated independently or with the use of third-party apps it can be used as a external screen.
The Venostech SideCar is made in the USA and is priced at $29.99 for the black clip or $34.99 for one in white.