We use affiliate links. If you buy something through the links on this page, we may earn a commission at no cost to you. Learn more.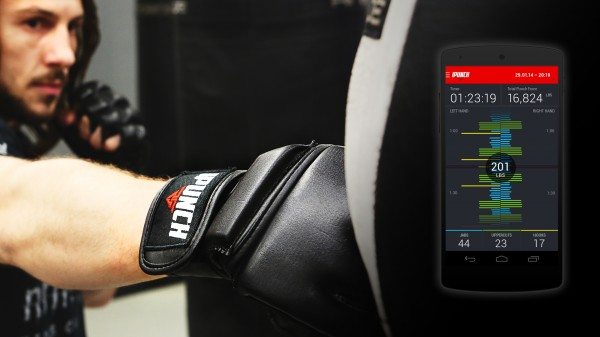 "We can rebuild him. We have the technology. We can make him better than he was. Better… stronger… faster" (cue the 6 Million Dollar Man theme). Responsive Sports has developed this exciting new sports training tool to help you improve your punching skills with the 4 ounce MMA style iPunch smart combat gloves. They have sensors incorporated into the gloves that transmit data via Bluetooth Smart to an Android/iOS app. The app features the following tools: iPunch Trainer, 3 Minute Round, and Test of Strength. The iPunch Trainer gives you audible directions to punch along with and increases in difficulty as your skills improve. The 3 Minute Round allows you to practice skills for three minutes, after which you can review your punches. It saves each three minute round in your profile and syncs it to their website where you can track your progress. Test of Strength allows you to compare your best punch with your friend's (you get three tries). Note that the iPunch gloves are not meant for sparring but rather for training using a punching bag or pads. The gloves are charged using a USB cable (included) connected to your computer and will last for up to 15 hours of continuous use or for 300 3 Minute Rounds.
This is a crowdfunded project and you can pre-order your iPunch gloves through Indiegogo for $139 for the first 150 supporters, $149 after.