We use affiliate links. If you buy something through the links on this page, we may earn a commission at no cost to you. Learn more.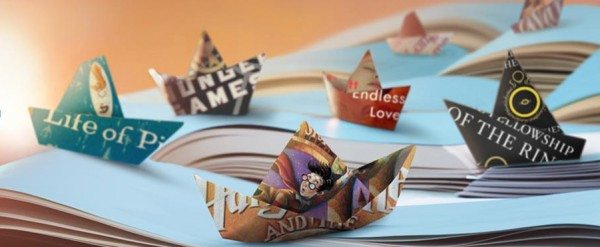 One of the perks of being a Kindle owner and an Amazon Prime member was the one free book you were allowed to "borrow" each month.  With only one free book, it could take you a long time to try out new authors you're interested in without having to risk some of your book budget on something you might not like.  Yesterday, Amazon announced Kindle Unlimited, a subscription service that gives you unlimited access to 600,000 book and to 2,000 audiobooks from Audible with Whispersync for Voice.  You'll also receive a free 3-month subscription to Audible, which will give you unlimited access to more than 150,000 audiobook titles not included in the Kindle Unlimited service.  Of course, you'll still have access to "all the great Kindle features customers love such as Whispersync, Popular Highlights, X-Ray, customer reviews, and Goodreads integration."  You'll be able to access this content across all your Kindle devices and your Kindle reading apps for iPhone, iPad, Android tablets and phones, Windows Phone, BlackBerry, PC, Mac and Windows 8.  You'll always be able to pick up your book right where you left off on any Kindle device or reader you own.  And you'll be able to easily switch from reading an eBook to listening to it with Whispersync for Voice.
Kindle Unlimited service is $9.99 a month, charged to the 1-Click credit card or another credit card you have on file with Amazon.  Subscribing to Kindle Unlimited doesn't require you to also be an Amazon Prime member.  You'll continue your Kindle Unlimited membership until you adjust your account settings to cancel.  You may cancel your subscription at any time.  To get you started, Amazon is offering you a free month's subscription.  Learn more about this subscription service and get started on your free month at Amazon's Kindle Unlimited page.