We use affiliate links. If you buy something through the links on this page, we may earn a commission at no cost to you. Learn more.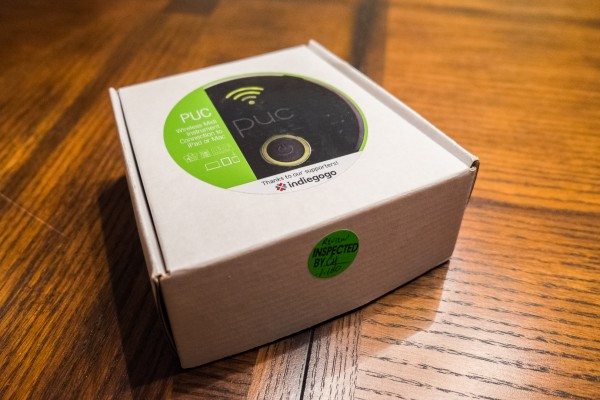 When the Camera Connection Kit first came out for the iPad, it immediately was exploited by musicians worldwide to use the iPad as a MIDI-connected device.  The iPad suddenly became a must-have device for making music.  Apps that mimicked classic synths like the Korg Electribe and MS-20 came out as well as production studio apps like GarageBand, BeatMaker and NanoStudio.  The collection has exploded into an avalanche of audio apps, all of which make use of the iPad's versatile touch display to adjust parameters, sculpt sounds and record productions. 
Then the ubiquitous 30-pin connector cable was replaced by the Lightning connector and it all collapsed.
Owners of the new iPad 4 could not make use of the new Camera Connection Kit to connect to their MIDI equipment.  Gradually, third-party entrepreneurs filled the new void with a host of innovative products.  One of the simplest, yet most useful of this came out of an Indiegogo campaign by a little startup named PUC.
PUC had an innovative solution; bypass the Lightning connector entirely and, at the same time, do away with the clutter and tangle of wires.  Theirs is an elegant solution, a tiny device that is reminiscent of, yet smaller than, a hockey puck (hence the clever name) that connects your MIDI device to your iPad wirelessly.
When you first open the simple little box, you have the device, a pair of AA batteries and a cute little 3 foot MIDI cable.  It doesn't need to be long, all it needs to do is connect to your MIDI instrument.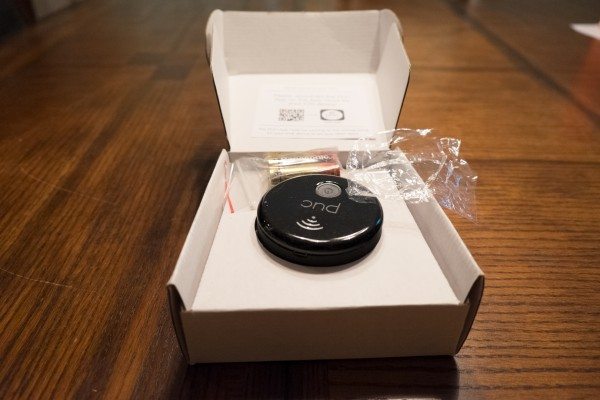 I took the device out and put the batteries in.  The bottom plate twists off with application of a little pressure from two fingers on the indentations on either side of the bottom plate.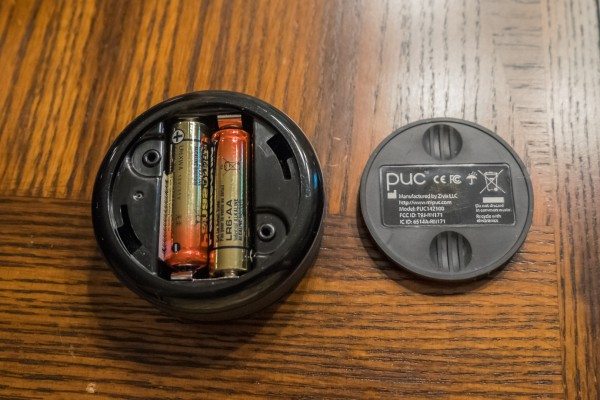 Turning it over, we have this deceptively simple-looking gadget to behold: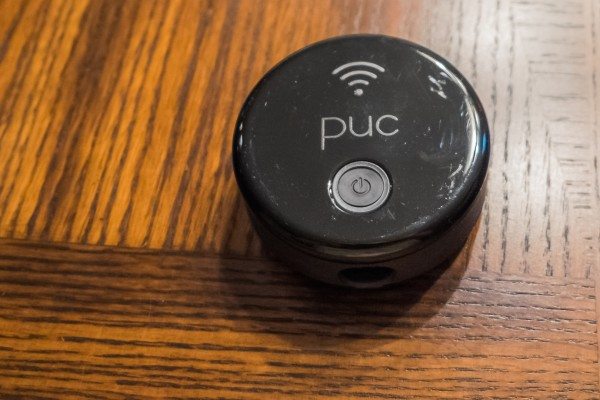 As you can see, the plastic does pick up scratches very easily, so handle with care to keep it pristine.
There are also directions on how to get the app for the iPad that you'll need to connect it.  The app takes the signal from the PUC and sends it to CoreMIDI so it can be used by any CoreMIDI compliant music app on the iPad.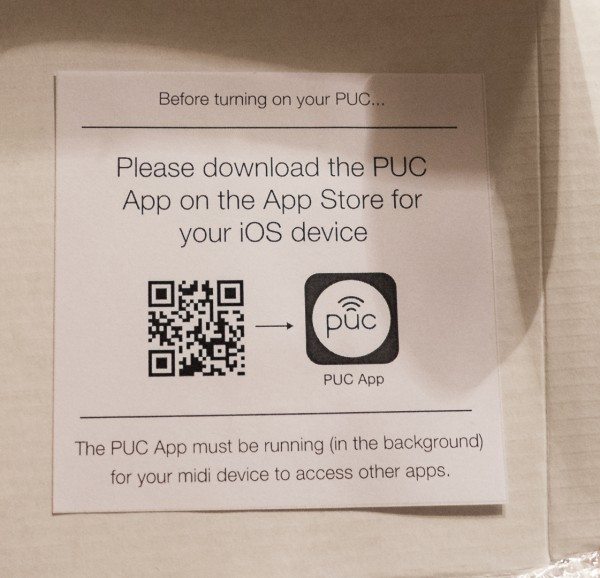 A quick trip to the app store soon revealed this app: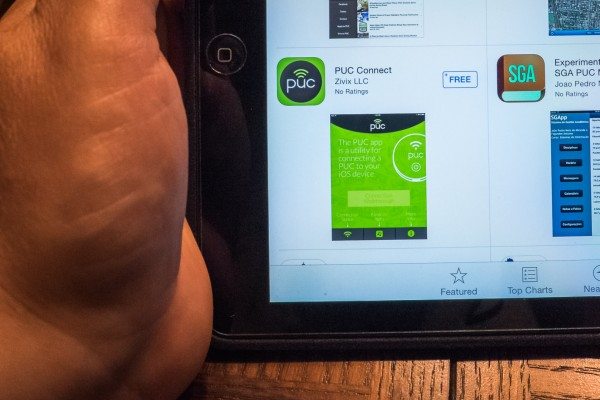 Which quickly installed.  I then opened it and was welcomed with a quick tutorial on how to use this device!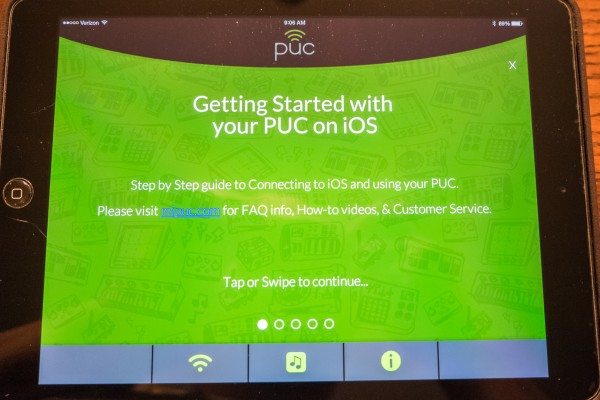 So I swiped…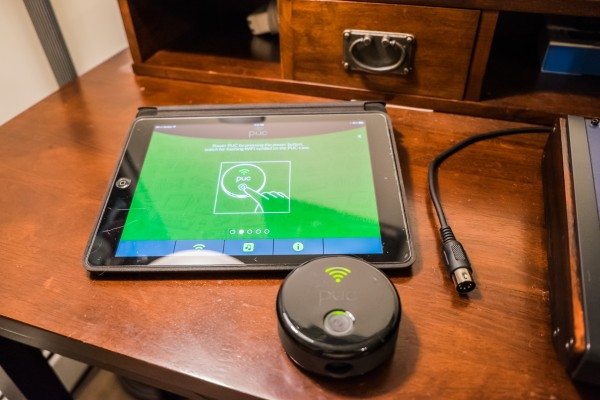 This tells the user to press down on the power button until the indicator turns green.  There is also a green light that surrounds the power button.  What they don't tell you is that you need to have the MIDI instrument (I used an Akai MPK25 MIDI keyboard and a Novation Mininova) turned on with the MIDI cable connected to the MIDI OUT DIN port and plugged into the PUC before turning the PUC on.  I tried it turning the keyboards on after and was greeted by soundless lack of joy.
Next up, connect the iPad to the Wifi network that the PUC sets up: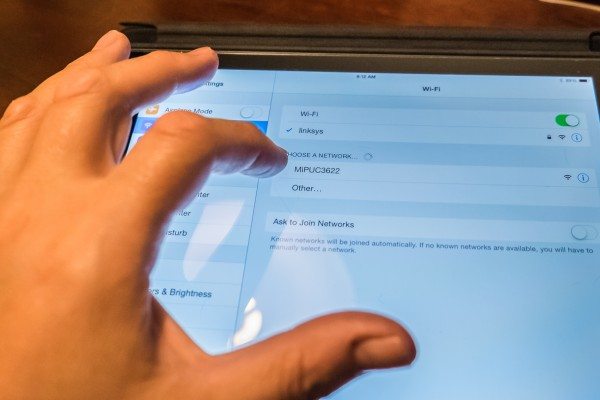 Et voila!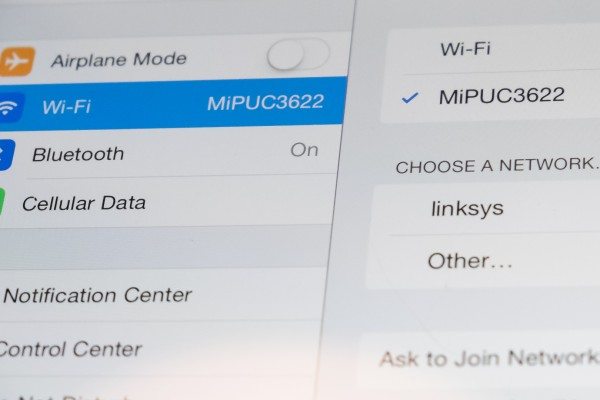 The four numbers on the end are a unique identifier code specific to each and every PUC device.
I had a false start because I didn't turn on the keyboard and connect it to the PUC before turning the PUC on and connecting it to the iPad via Wifi.  Once I figured that bit out (I am a serious nOOb when it comes to using MIDI), it worked absolutely flawlessly.  The signal came through and I was able to control my iPad.  The app connects you to CoreMIDI compliant apps right from this page: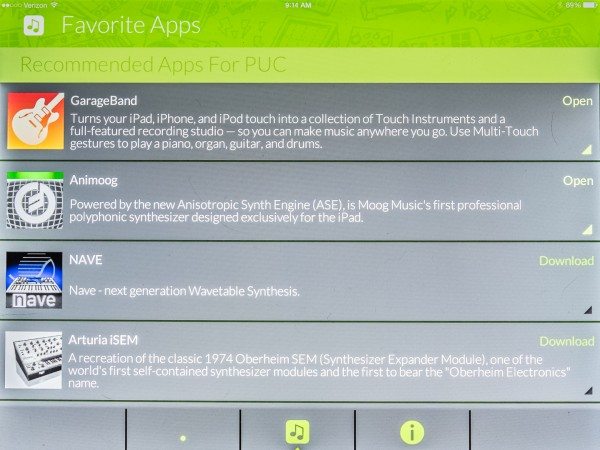 Whatever you don't have installed it gives you the option of taking you to the App Store to download.
So, how does it work?  Flawlessly.  No latency at all that I could detect and it just…worked.  Just like if I had it connected via cables, only there are no cables.  I can set my MIDI keyboard up to play arpeggiation in Animoog and play accompaniment directly on the iPad screen.  There really isn't any more to say about it than that.  I didn't test how long the batteries would last in this, but either connect it to a USB power adapter through MicroUSB or have two sets of rechargeable AA's on hand and you won't have a problem.  The indicator lights flash alternately green and red when transmitting the MIDI signal.  The only thing I would have loved to have seen was the ability to take a MIDI signal from the iPad and send it to the keyboard of my choice so I could use the iPad's control surface with the sound engine of my Mininova.  That would have been sweet.  Maybe at a later date, but for now…happy playing!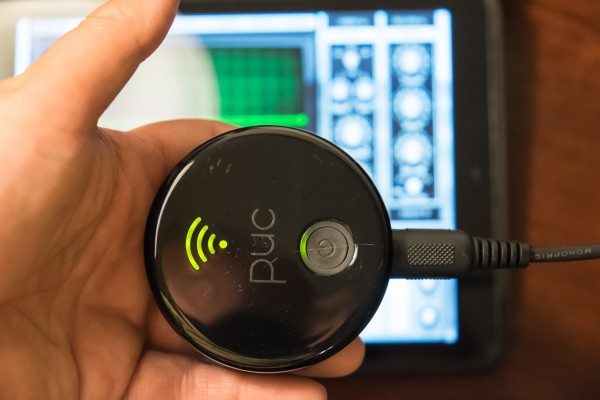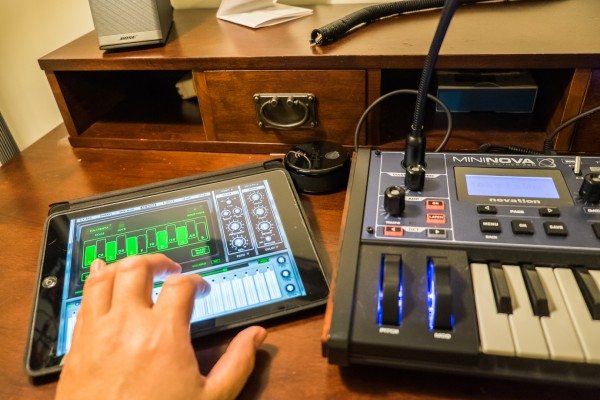 The Indigogo campaign is over and the PUC is now available from this vendor for $129.99.
Source: The sample for this review was provided by PUC. Please visit their site for more info.
Product Information
Price:
$129.99
Manufacturer:
PUC
Retailer:
Zivix
Requirements:

iOS device (over CoreMIDI) or Mac OS (CoreMIDI or driver, still in beta)

Pros:

Can connect your iOS or Mac device to a MIDI controller wirelessly!
Very tiny
Can be powered by AA batteries or MicroUSB

Cons:

Connection is only MIDI IN to the iOS device or Mac.
No Android or PC connectivity as of yet.