We use affiliate links. If you buy something through the links on this page, we may earn a commission at no cost to you. Learn more.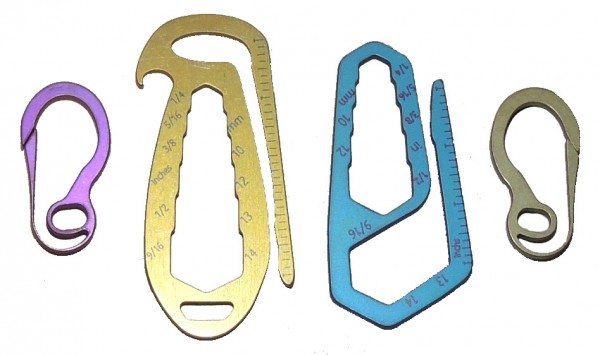 I love the concept of Kickstarter, enabling those with ideas to bring them to life and put them out there for the world to see.  If others agree, they put their hard earned money down to fund the creation of something new and (hopefully) innovative. Occasionally, the Gadgeteer gets to tryout Kickstarter projects before their funding window closes to see if what is being offered is worthy, and if so, let our readers know about some cool new gadget before it hits the streets. In this case, the folks at C4 Labs sent me their Titanium Key System (or TKS for short) to give a try.
The Titanium Key System is comprised of three design components: Osprey, Kestrel and Mini-Biner. Each is made of aircraft grade titanium, and according to C4 Labs "the TKS is durable enough to last for generations, and light enough to carry everyday".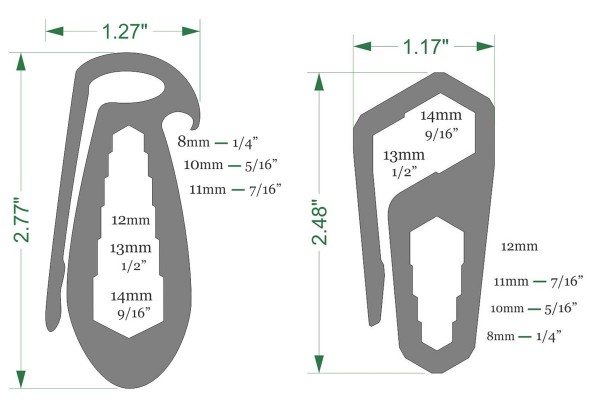 The Osprey and Kestel each have a built in ruler and index wrench that includes the sizes: 8mm, 9mm, 10mm, 11mm, 12mm, 13mm, 14mm, 1/4″, 5/16", 7/16", 1/2″, 9/16".

Each of the notches is labeled with both metric and standard sizes. The TKS is able to loosen nuts and bolts easily enough. Though being so short and thin the amount of torque you can apply is limited; a rusty nut or long lag-bolt would be tough.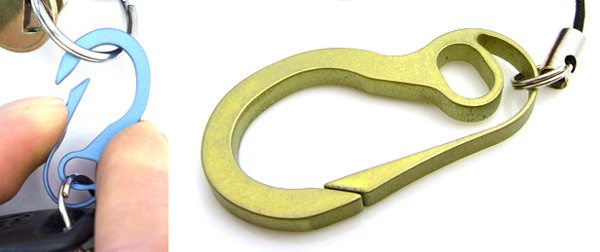 The Mini-Binder has a interesting and unique shape. It is cut from a single piece of titanium and designed for quick and easy separation from another set of keys or the like.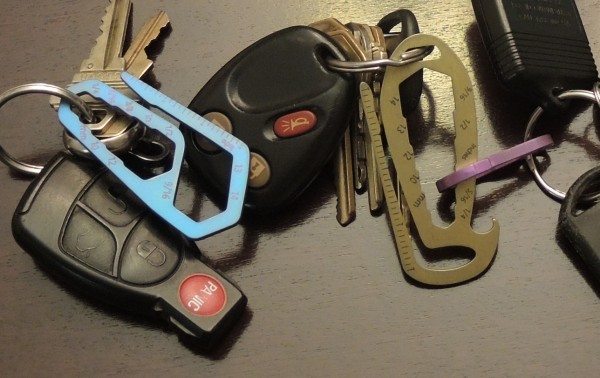 The TKS are very lightweight (though surprisingly strong), adding no more mass than a single key to your overloaded keyring, though they do add a little bit of extra bulk/volume to your blob of keys. The three components, Osprey, Kestrel and Mini-Biner, are designed/engineered to link together as needed.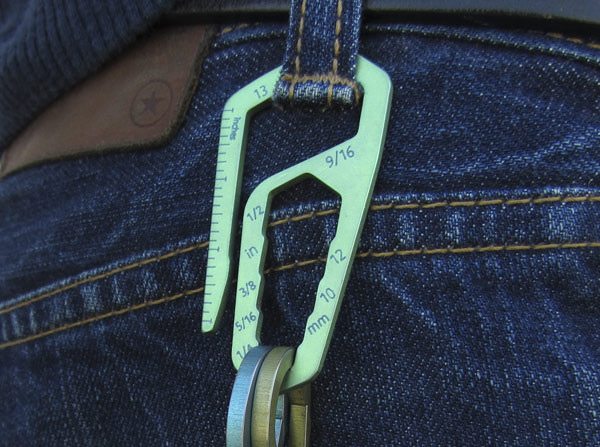 Each of the TKS can be hung from nearly anything, including a belt loop.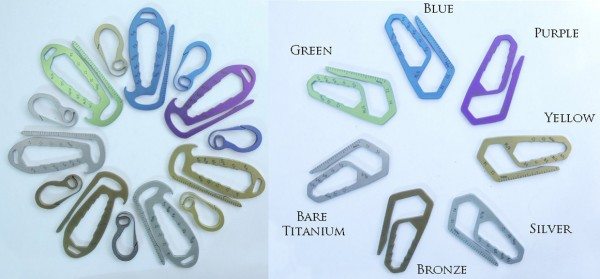 With the exception of bare titanium, each piece comes anodized in one of six colors: blue, purple, yellow, silver, bronze, and green.
At the time of writing, the TKS Kickstarter project has two weeks left on its funding window, more than double its initial goal, and over 250 backers. The Osprey, Kestrel and Mini-Biner are all well thought out/engineered and nicely constructed of aircraft-grade titanium. Both the Osprey and Kestrel are lightweight, strong pocket tools designed for portability and functionality. C4 Labs expects to start shipping early bird specials 30 days from funding close. All other orders will start shipping approximately 60 days from funding.
Source: The samples for this review were provided by C4 Labs.

Product Information
Price:
Varies...
Manufacturer:
C4 Labs
Pros:

Lightweight
CNC machined from aircraft grade titanium
Portable/functional pocket tool
Built in ruler and index wrench
Created in the great Pacific Northwest

Cons: