We use affiliate links. If you buy something through the links on this page, we may earn a commission at no cost to you. Learn more.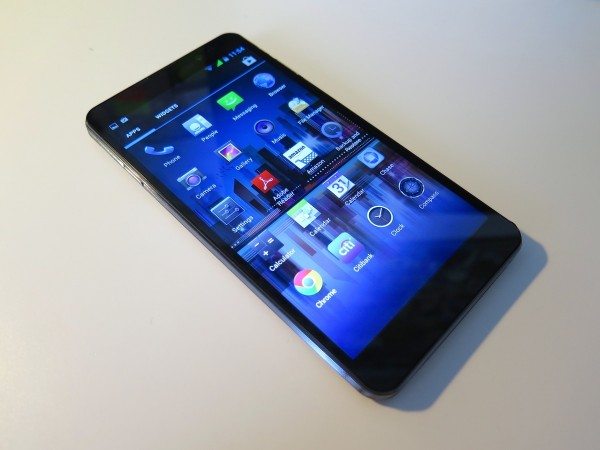 I've had my LG Nexus 4 ever since Google did a flash sale last year. Since then, I've been itching to try a new phone. I recently had the chance to try a phone called the thl T200 – a true octa-core 1080p 6 inch unlocked smartphone. Let's check it out and see how it is!
Note: Images can be clicked on to view larger size.

Package Contents
thl T200 true octa-core Android smartphone
thl smartphone screen projector
USB charging cable
European USB AC adapter with US converter
Earbuds with micrphone control
Quickstart guide
Hardware Specs
OS Version: Android 4.2.2 AOSP
CPU: MT6592 True Octa-Core
Processor Speed (max): 1.7GHz
RAM: 2GB
Wi-Fi: 802.11 b/g/n
2G: GSM 850/900/1800/1900 MHz
3G: WCDMA 850/2100 MHz
Bluetooth
GPS
FM Radio
NFC
Portable Wi-Fi Hotspot (3G Tethering)
13 Megapixel Rear Camera + 8 Megapixel Front-Facing Camera (13MP Interpolation)
Video Resolution: 1280×720 Front / 1280×720 Back
Mic and Speaker
Battery Size: 2500mAh
Usage Time: 3 Hours
Battery Standby: 72 Hours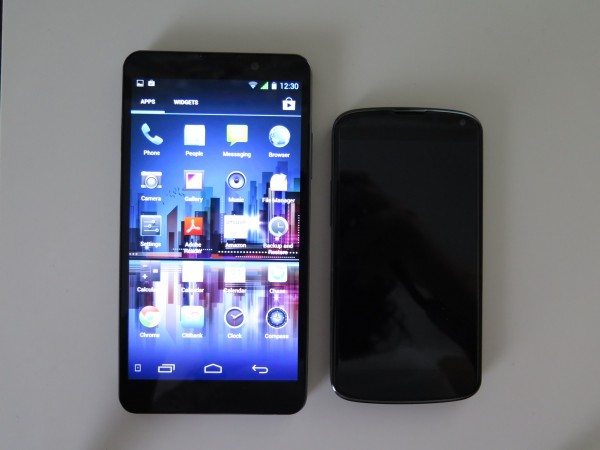 The first thing I noticed when I opened the box, is that this phone is HUGE at 6 inches.  Here is a comparison to my LG Nexus 4 which is 4.7 inches.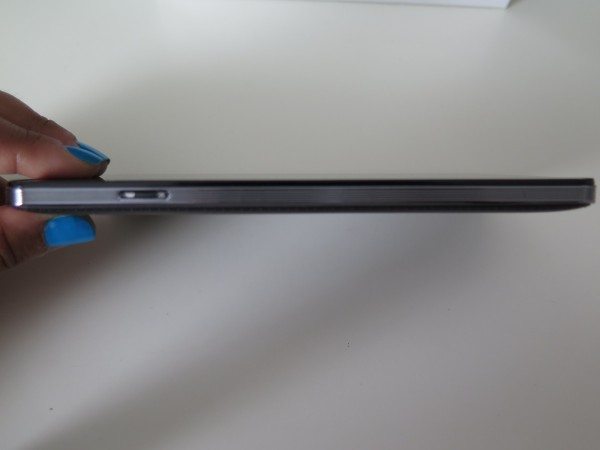 On the left is the power button (you can see where the painted chrome coating has worn off.)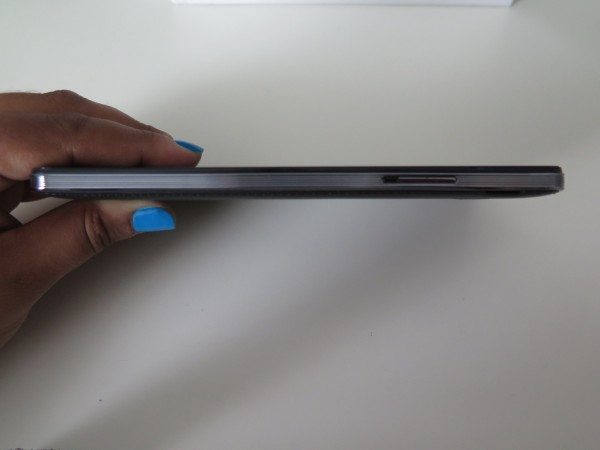 On the right are the volume buttons.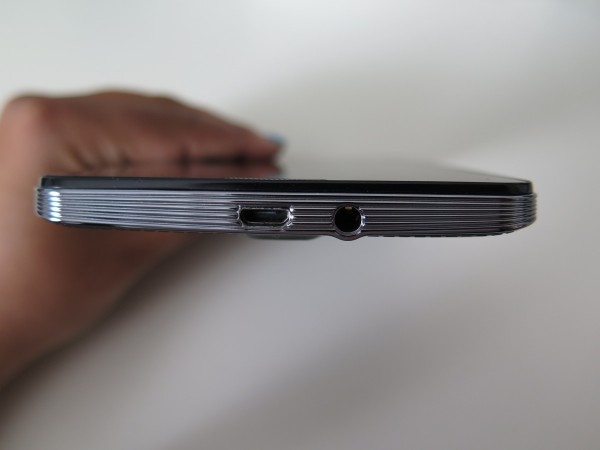 The microUSB port and headphone jack are on the top of the phone.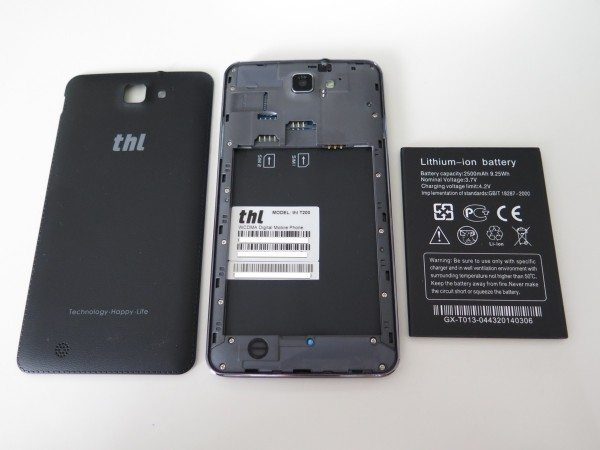 The back of the thl T200 reminds me of the current Samsung Note 3, with its plastic "leather-look" finish. Good to hold in the hand however, since it has grip.
You can see that the phone can support a SIM and/or micro SIM card, on the GSM/WCDMA band. I have AT&T, so I used the micro SIM.  I was able to get 3G speeds, which was fine for my needs. (LTE is not supported on this phone.)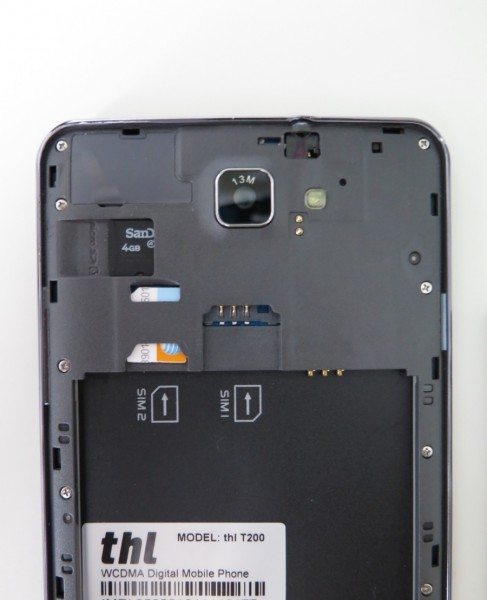 The phone has 32GB of internal storage, which is a nice amount, and has support for a microSD card, which is super useful.
Camera
One of my favorite features of the phone is the 13 megapixel camera. I was really surprised at how nice the photos came out on this phone. Here are some samples: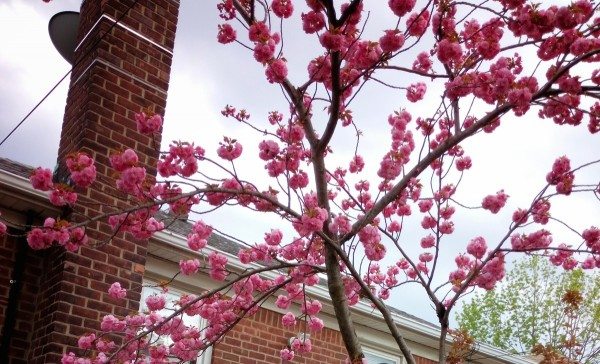 All photos are unedited, except for this one which I only cropped to get my boyfriend out of the photo.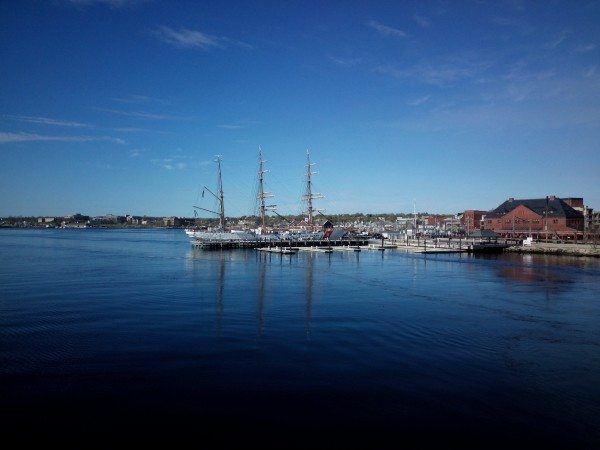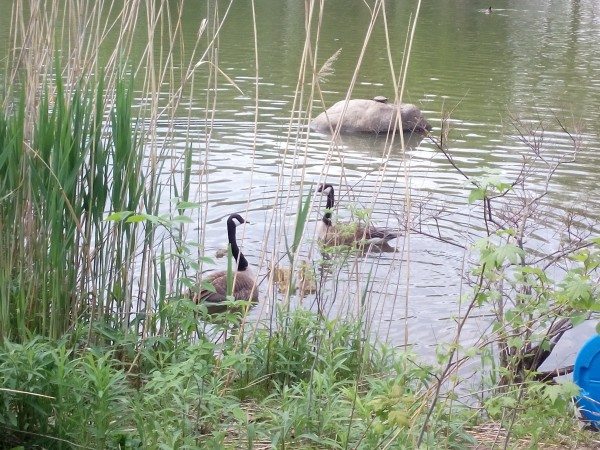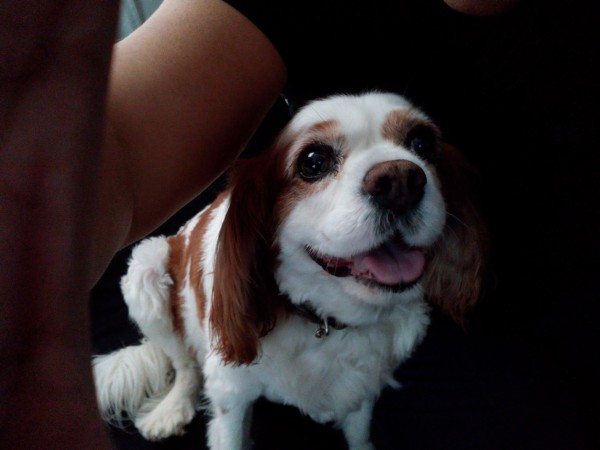 This one of our buddy Oscar, was taken with the front 8MP camera.
Software
The thl T200 comes with its own version of Android 4.2.2 (it does include the full Google Play app store). Some cool features that I haven't seen on other phones is ability to schedule power on and off, a built in compass app, built in flashlight app, and an FM Radio tuner. The head phones come with the tuner built in, so you need to have them plugged in order to use this feature.
Overall Performance
I used the phone via Bluetooth in my car as well as normally to make phone calls. Call quality was good when I used the handset, but the connection would sometimes drop when I was connected via Bluetooth. I don't know if it's an issue with my particular phone, or just this model in general.
When using the headsets that came with the phone, I had no problems listening to music via my music app or the FM tuner.  Sound was a bit lower than what I'm used to, but then again, I normally use a Nexus 4 with my own earbuds. I did try to use my own headphones with microphone jack on the thl T200, but found that the audio didn't work so well. It was very tinny and low until I pressed the microphone button. Maybe the phone is only meant to work with the included headphones, so you can't lose them.
Battery performance was just fine. I was able to get a full day's uses out of it, but still had to plug it in and the end of the night, or early next morning.  Nothing to rave about. Charging the phone is nice and quick, taking less than a couple of hours.
Overall, I liked using this phone.  Battery life was good, usage of apps and video was nice and quick, and the screen looks pretty bright and clear.  It's a good phone if you like phablet sized devices (6 inch), but I found it too big to use everyday. I need something to fit into my girl-pockets and grab on the go. I don't like that you need to use the device's earbuds rather than your own for decent sound. One last thing to note is that the phone's side button's "metal" finish rubbed off after three weeks of usage, so it cheapens the look a bit.
The thl T200 unlocked smartphone is available via Chinavision for $269.99, ships worldwide and comes with a 12 month warranty and 24 hour support. It's a pretty good price for an unsubsidized phone that you can use with any carrier that supports GSM/WCDMA.
Product Information
Price:
$269.99
Manufacturer:
thl
Retailer:
Chinavision Wholesale
Pros:

Big size
Dual SIM capability
microSD card slot
Many accessories included

Cons:

Plastic feel
"Metal" finish looks cheap
Need to use proprietary headphones for proper sound