We use affiliate links. If you buy something through the links on this page, we may earn a commission at no cost to you. Learn more.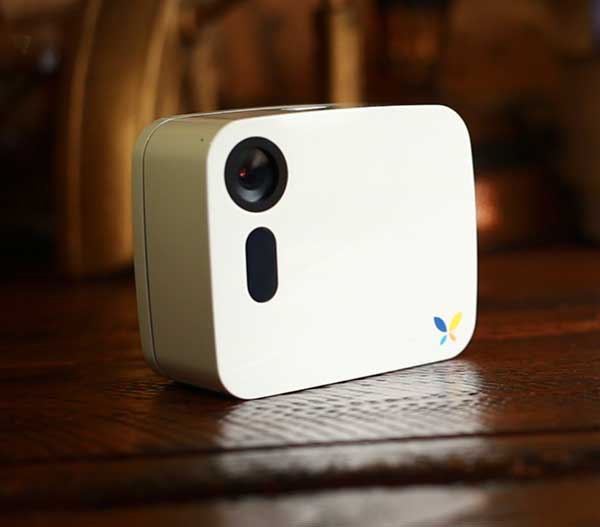 Keeping an eye on your property and loved ones when you're not physically there is important for your peace of mind and for security purposes. The Butterfleye is a new camera that features completely wireless operation, two way audio and Active Eye Intelligence which automatically captures 1920 x 1080 pictures and videos using motion detection and thermal sensors. The camera has built in storage that can store up to 12 hours of video and will also upload your video and pictures to the Cloud when it's in range of your WiFi network. The pictures and images can then be accessed via an iPhone and shared on social networks. 
The camera has built in sensors and software that can recognize when people are home or there is an important event happening that needs to be captured. If nothing is going on, it knows to shut down to save battery life. As mentioned above, the Butterfleye is wireless. That not only pertains to the way it transfers captured video and pictures, but it also has to do with how the camera is powered. It runs on rechargeable batteries so the camera doesn't have to be tethered to a power outlet. Fully charged, the battery will last about 2 weeks.
The Butterfleye will ship this fall and will retail for $249. If you pre-order now you can save:
Single unit – $199 (Savings of $50)
HomeKit – 3units Bundle – $547 (Savings of $100)
You have 1-DAY free cloud storage. To access video footage before that, it will cost $9.95/month for a 7-DAY plan and $29.95/month for a 30-DAY plan.
For more info and to pre-order, visit www.getbutterfleye.com.