We use affiliate links. If you buy something through the links on this page, we may earn a commission at no cost to you. Learn more.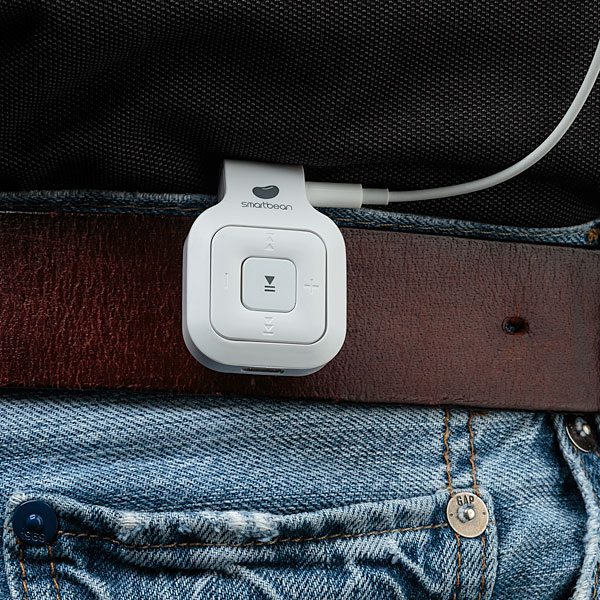 There seems to be a plethora of Bluetooth audio products out these days.  I had been interested in wireless headphones but the price has been a huge factor in why I don't have them.  Battery life is also an issue…when you have a compact device, you are really limited in how long you'll be grokking tunes.  The Smartbean Bluetooth Wireless Receiver is an excellent compromise.  It's a 1 3/4″ X 1 1/4″ X 1/3″ block that weighs less than an ounce and can clip onto your clothing with a 3.5mm headphone port and a 6-hour battery life that will connect to your phone via Bluetooth and pump the tunes to your ears.
It has an integrated microphone so you can take calls and controls for volume, pause/play and track forward/back.  It charges via USB.  Save the audio port on your phone and get some more freedom with this very handy gadget.  Available at Thinkgeek.com for $39.99.