We use affiliate links. If you buy something through the links on this page, we may earn a commission at no cost to you. Learn more.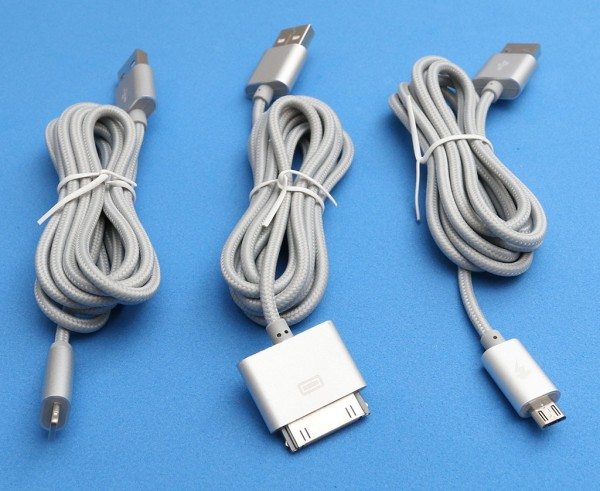 If you've ever looked at your USB cables and thought "Ugh, these cables are not worthy of my gadgeteer greatness", I have some cables that are several steps above all those generic cables you have stashed in your drawers and gear bags. Lightning Rabbit cables are the Cadillac of USB cables, but are they worth their matching Cadillac price? Let's see.
Note: Images can be clicked to view a larger size.
Lightning Rabbit USB cables are available in three styles: micro USB, Apple Lightning connector and Apple 30 pin connector.

You also have your choice of three colors: Classy Silver, Blazing Orange and Royal Purple. Unless you happen to be color blind, you can tell from these images that I was sent a selection of cables in Classy Silver. Otherwise known as grey.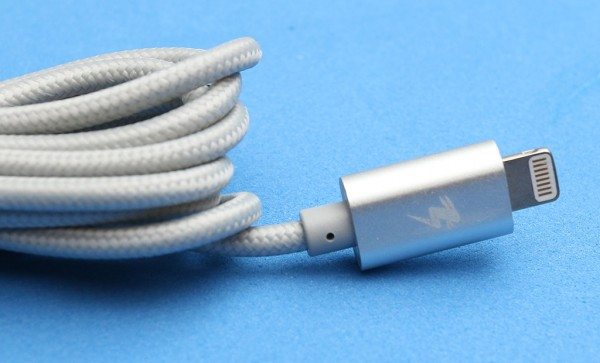 One look at the Lightning Rabbit cables will tell you that they are much nicer than the generic cables that are included with new phones and other USB devices. One obvious difference is the woven fabric covering the entire length of five foot long cable. What's the big deal with fabric covered cables? It's really just a style thing. These cables will not work any better than standard plastic USB cables. They don't get tangled any less either. But they sure do look and feel nice 🙂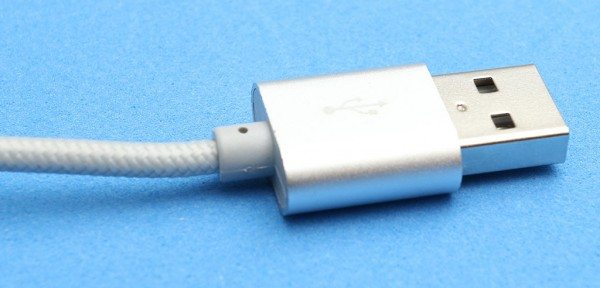 The same goes for the connectors at each end of the cable. They have a rubber strain relief collar and an aluminum shell around the hard plastic core of the connector. Do you need aluminum around the connector? Does it make the cable work any better than a connector without an aluminum shell? Nope. It does nothing more than make the cable look better.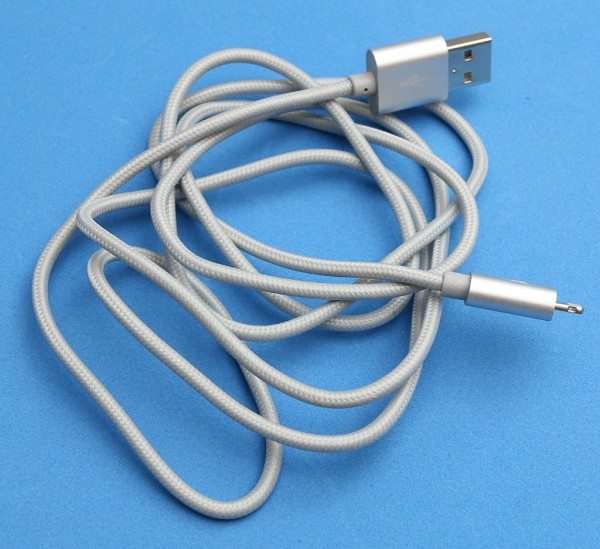 I did a quick test with each of the three cables that were sent to me just to confirm that each one was able to smoothly plug into its matching socket on my laptop and devices. I didn't run into any issues with these cables from Lightning Rabbit. They are very well made and perform exactly as I would expect a USB cable to perform. My only complaint is an obvious one… they are expensive. Too expensive when you compare them to other five foot long plastic USB cables and even other five foot long woven fabric covered USB cables. It's hard for me to swallow paying $15 or $20 (for the Lightning cable version) for just one USB cable when we get them for free with device purchases and replacements are less than $5.00 each. If they were sold in packs of three, I'd be more inclined to recommend them, but as it is, I would say that if you have money burning holes in your pockets and love fabric woven USB cables, you should definitely check out Lightning Rabbit cables. But if you're like the rest of us common folk, you can be happy continuing to use generic plastic USB cables.
For more info visit Lightning Rabbit.
Product Information
Price:
$15 - $20
Manufacturer:
Lightning Rabbit
Pros:

Well made
Compatible with iOS devices

Cons:

Very expensive compared to other USB cables