We use affiliate links. If you buy something through the links on this page, we may earn a commission at no cost to you. Learn more.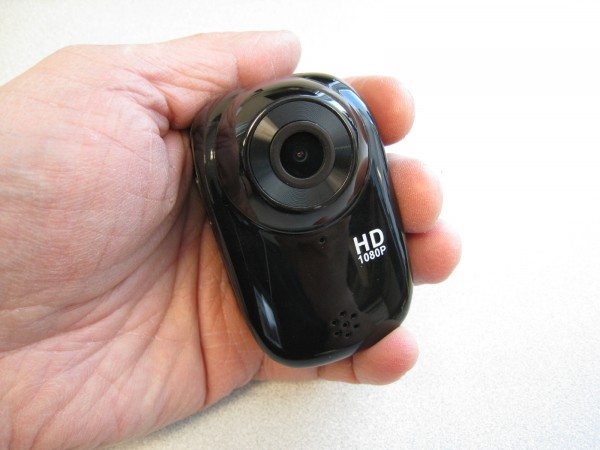 Recently I had the chance to review the SpyTec SJ-3000 action cam.  It was good for the price.  Today we're looking at the 3000's sibling, the SpyTec SJ-1000 Full HD Action Camera which features auto record on external power for use as a dash cam.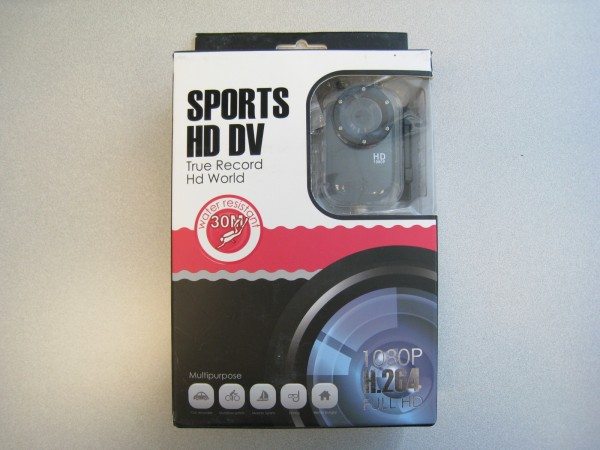 1080P 30 FPS HD Video & Audio Recording
Includes Waterproof Casing and Multiple Mounts
Battery life of 80 Minutes
GoPro Quality Video for a Third of the Price
Records in Loop Recording or 12 MP Still Images
Includes an LCD Screen
Includes G-Sensors
Includes Everything Needed for Use as a Dash Camera
Can Record via Motion-Activation for Home Security Use
Takes up to 32 GB SD Card
Can be used as a Dash Camera (Start / Stop Recording)
And, some more detailed specs:
Liquid Crystal Display (LCD): 1.5LTPS (4:3)
Lens: 140°A+ HD wide-angle lens
Optical Zoom: 4X
Language Options: English / German / French / Spanish / Italian / Portuguese /
Chinese Traditional / Chinese Simplified / Japanese / Russian
Resolution of Video Recorded: 1920*1080 / 1080*720 / 848×480 / 640×480
Video Format: AVI
Compressed Format of Video: H.264
Resolution of Photos: 12M / 8M / 5M
Shooting Mode: Single Shot / Self-timer (2s/5s/10s) / Continuous Shooting
Frequency of Optical Source: 50Hz / 60Hz
USB Port: USB2.0
Power Port: 5V 1000MA
Battery Capacity: 1100MAH
Support Micro SD card up to 32GB
In all, quite similar to the SpyTec SJ-3000 action cam.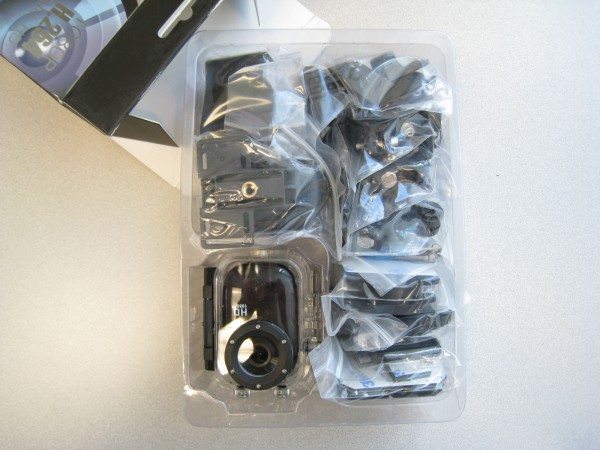 Contents come tightly packed in a plastic tray.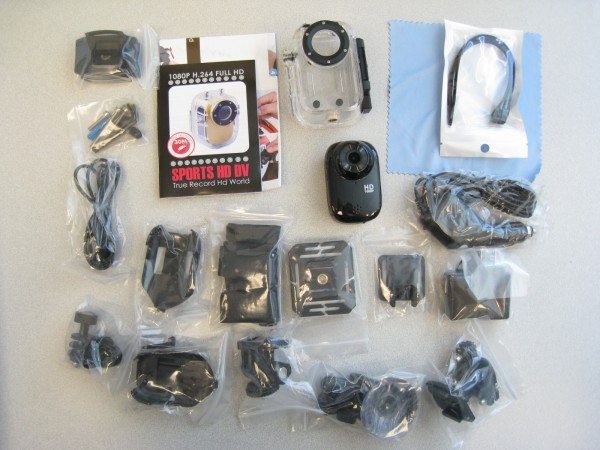 Once again, SpyTec is really good at including just about everything you would need.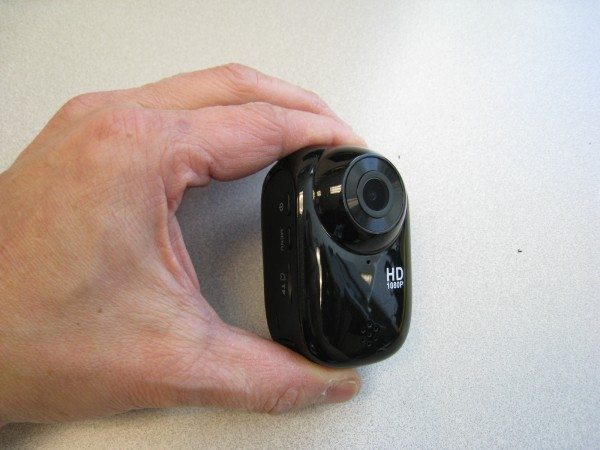 SJ-1000 in hand.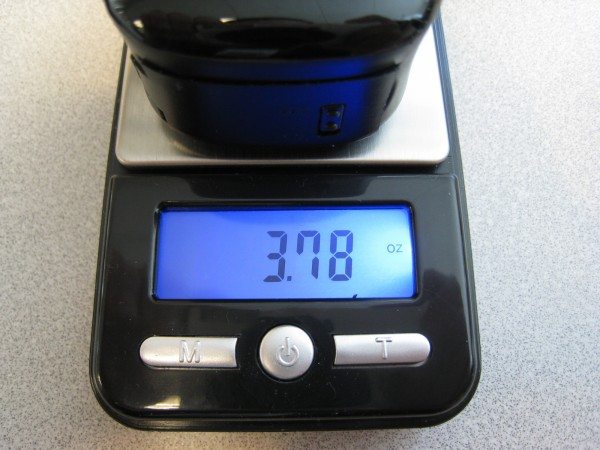 Weighs in at 3.78 ounces with battery.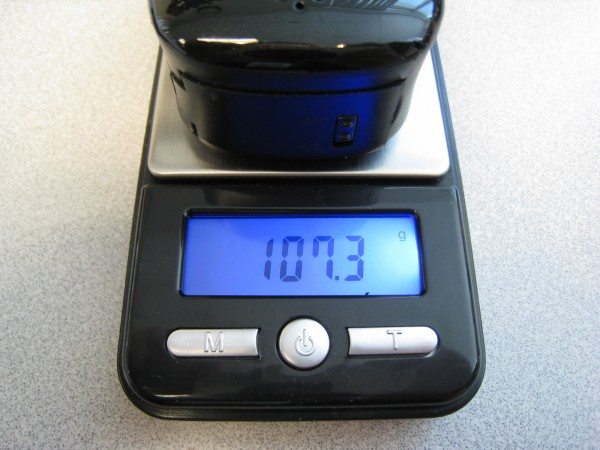 …or 107.3 grams.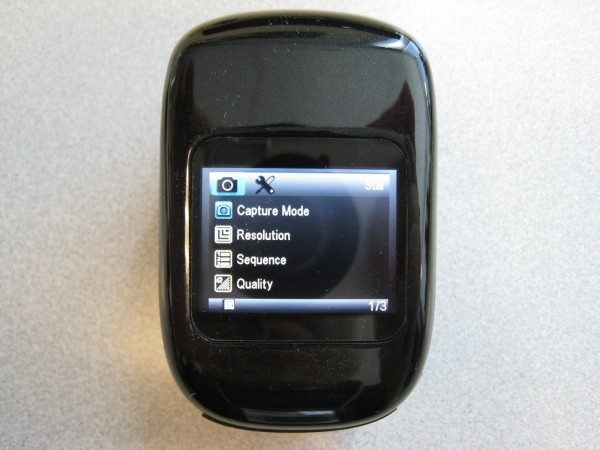 The Sj-1000's rear LCD is bright and clear. The menu system is identical to the SJ-3000.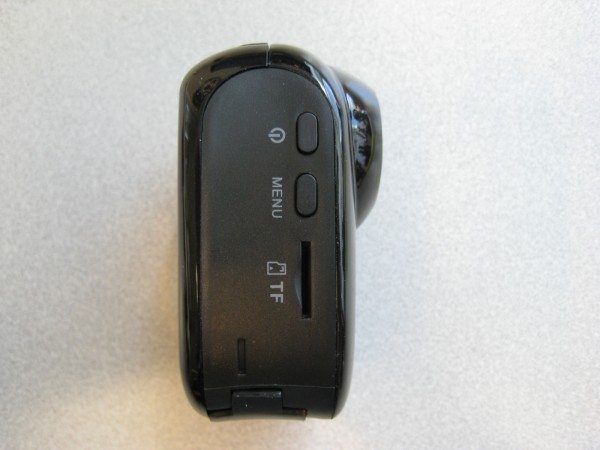 Power button, Menu, and memory card slot. MicroSD card not included.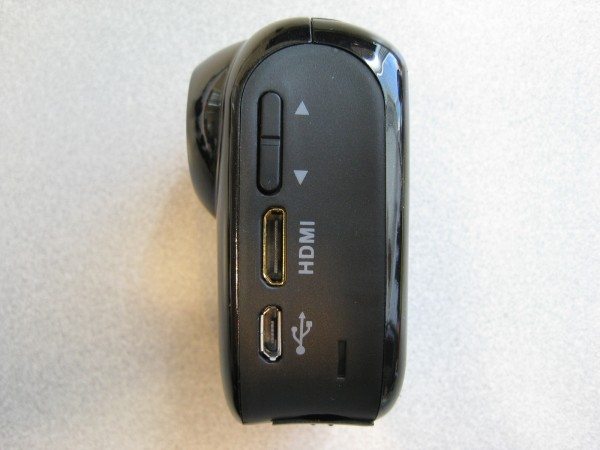 The arrow buttons help navigate through menus. Also shown are the HDMI and microUSB charging port.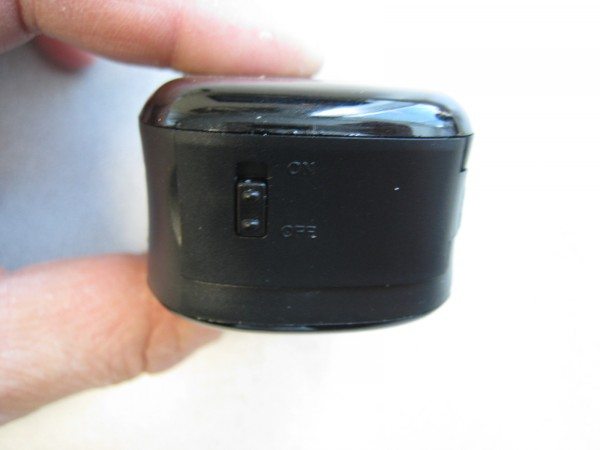 The battery door on the bottom has a locking slider. I would have preferred the text "LOCK" instead of "on/off".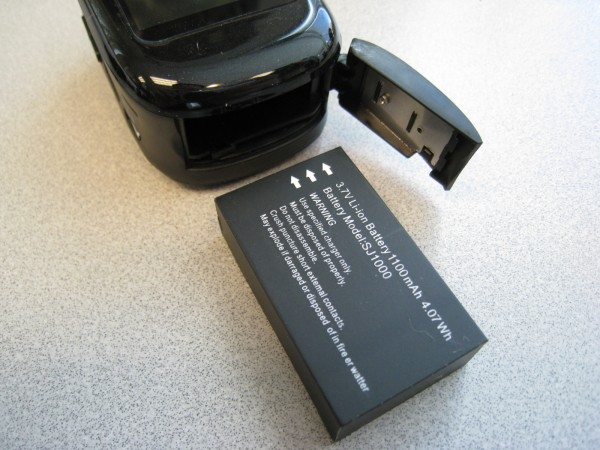 The battery is rated at 1100 mAh, which is slightly larger than the one found on the SJ-3000.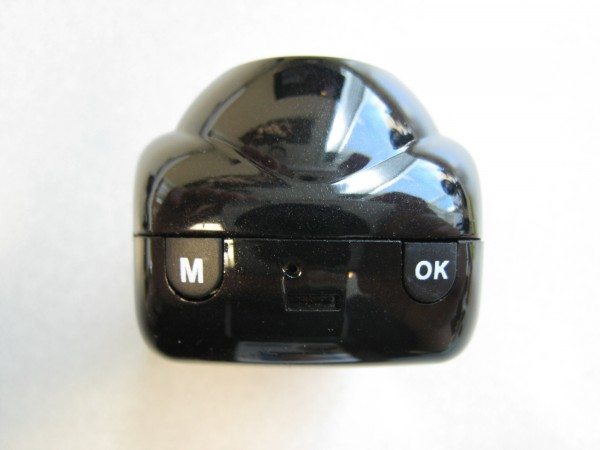 The button on the left is for Mode, and toggles between video, still photo, and playback. "OK" serves as the menu select button.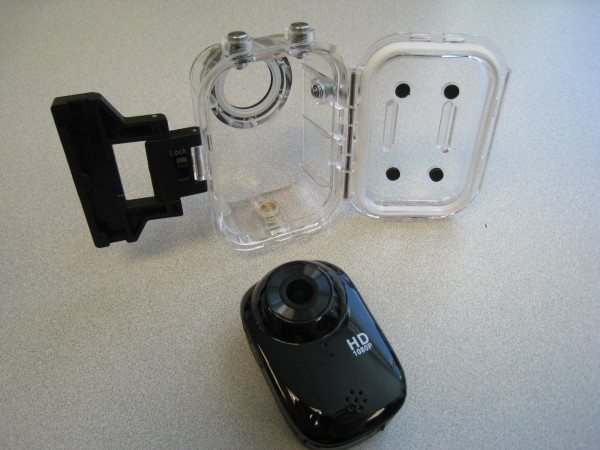 The waterproof housing, open. Three round pushers provide control access.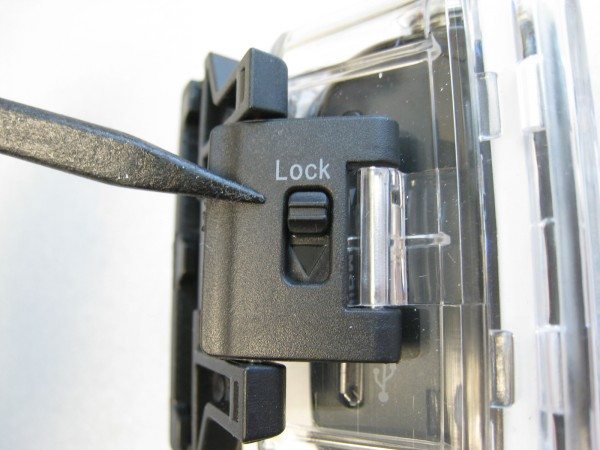 The lock switch proved fairly ineffective. No matter what position it was in, I could still pop the door open.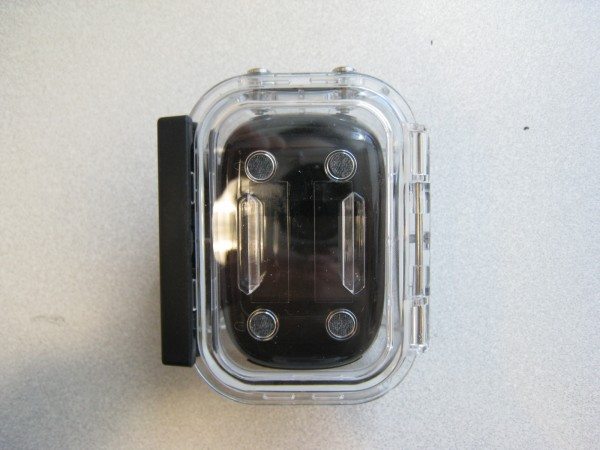 The back of the case has a mounting point for a clip. This will block the LCD display.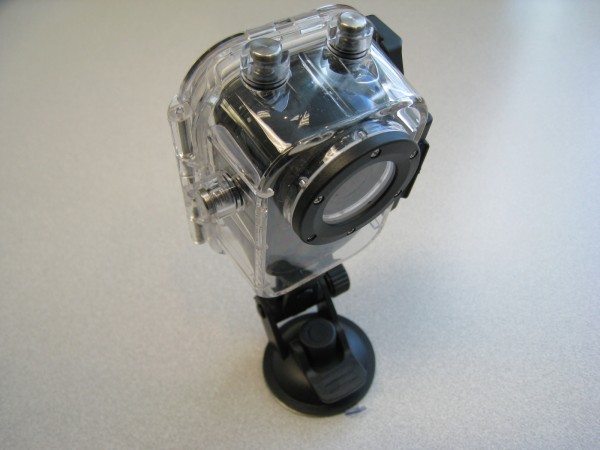 Camera and housing perched atop the included suction cup mount.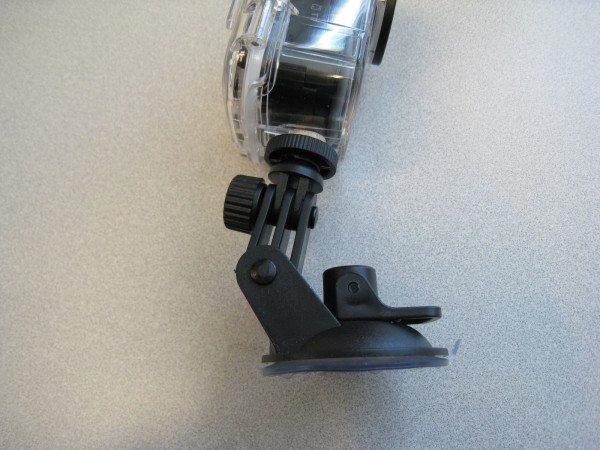 Closeup of suction cup mount.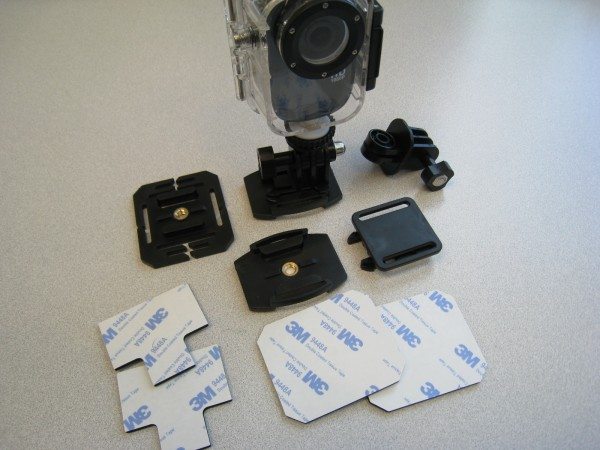 A wide variety of clips, mounts and adhesive strips.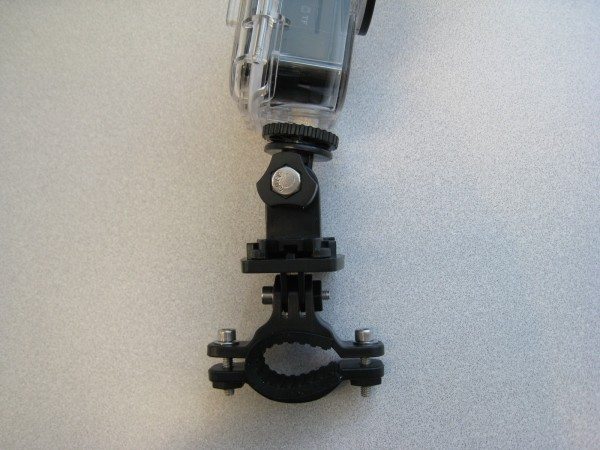 Pole/handlebar mount.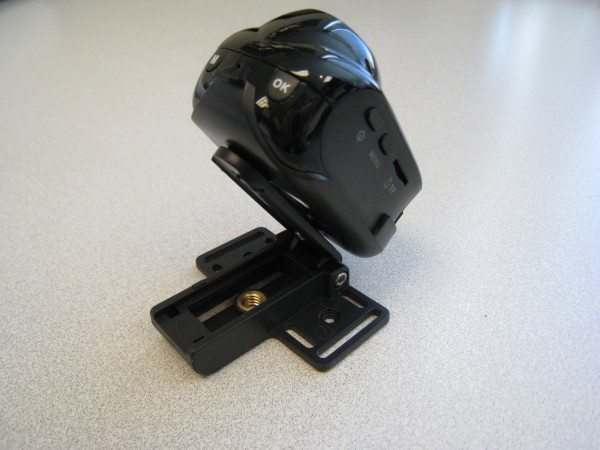 This odd hinged mount attaches to the camera with a clip.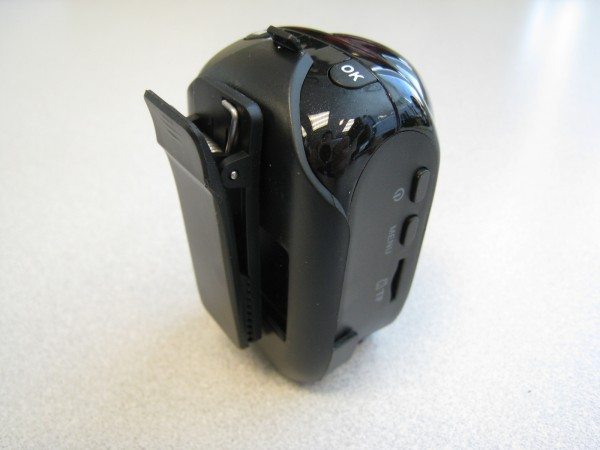 Another similar mount, but with a spring-loaded clip, like a plastic cell phone or pager holster.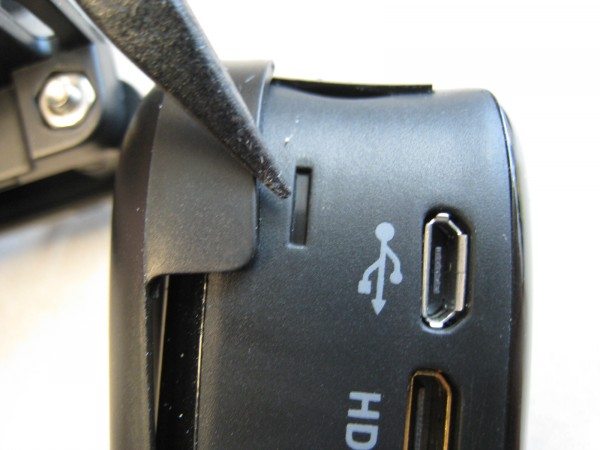 The included two plastic "clip" holders rely on these tiny slots to hold the camera in place. I found these unreliable.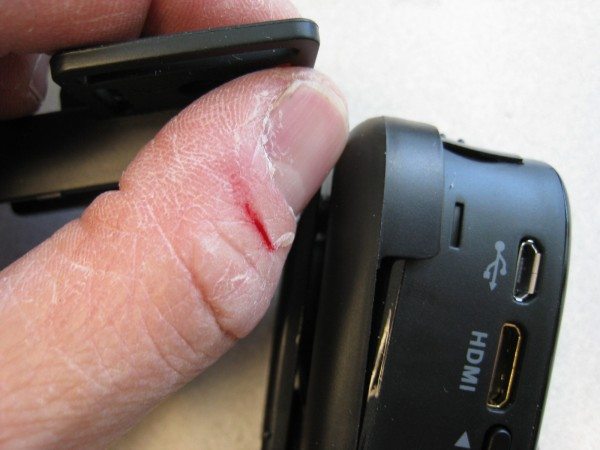 …so unreliable, I ended up cutting my thumb somehow trying to get it to work.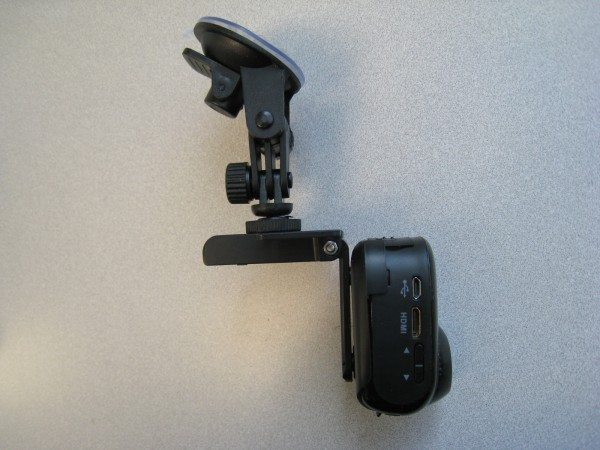 The suction cup mount attached to the angled hinge clip.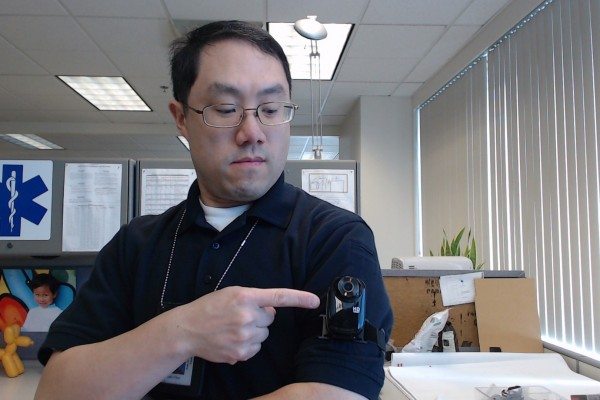 You'll also get an assortment of straps. I tried wrapping the camera to my arm.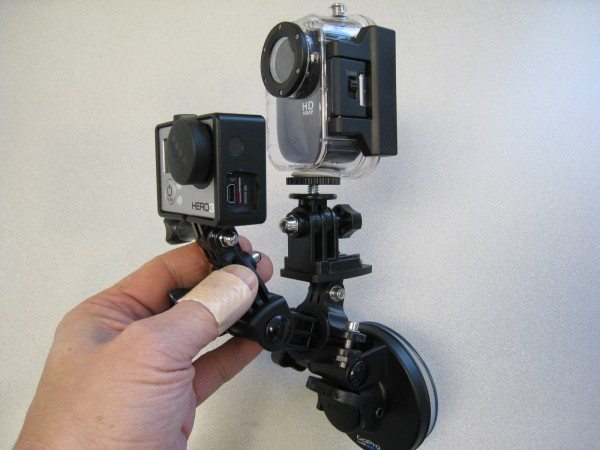 The return of the Cumbersome Testing Rig of Cumbersomeness!  Note the bandaged thumb.
Once again, I tested the SpyTec SJ-1000 against the standard-bearer, the GoPro (Hero 3 White) with the Cumbersome Testing Rig of Cumbersomeness.
The following YouTube videos were uploaded in HD.  To view in HD, click on the little gear icon and choose up to 1080 for the full experience.
The SpyTec SJ-1000 video wobbles a bit due to the shaky nature of the mount.
Let's take a look at some still screen grabs.  Note:  Click on each photo below to enlarge for more detail.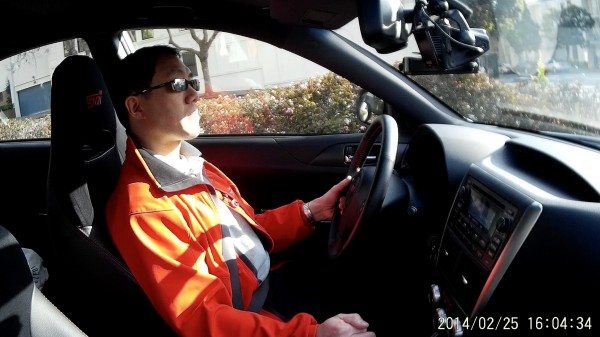 Spytec SJ-1000 screen grab 1. Wider angle than the GoPro Hero 3 White.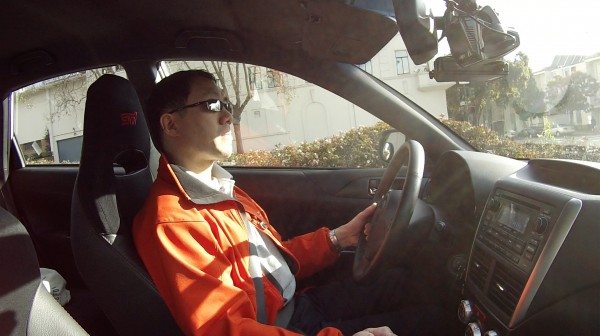 GoPro Hero 3 White screen grab 1. Slightly sharper. Colors are a little less neon-looking and more realistic.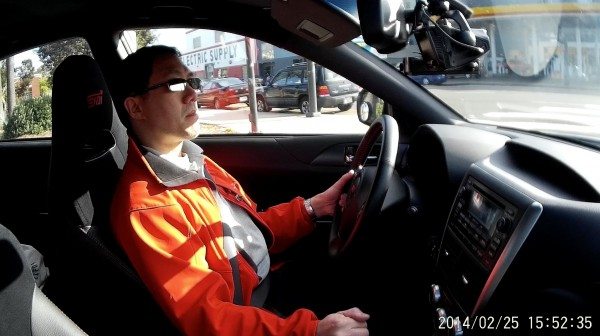 Spytec SJ-1000 screen grab 2.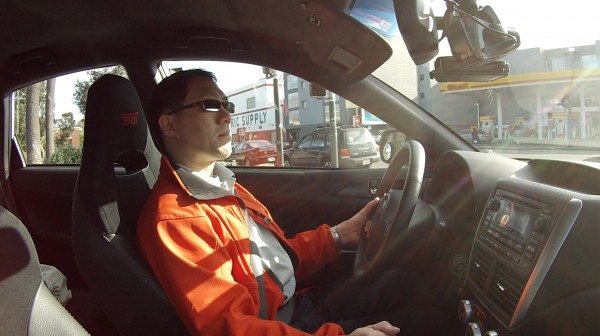 GoPro Hero 3 White screen grab 2. Some glare from the sun, but the backgrounds are still slightly sharper.
In the end, I found video quality to be very similar to it's lighter sibling, the SpyTec SJ-3000.   But if you need dash cam capabilities, go for the SpyTec SJ-1000 Full HD Action Camera instead, but you'll lose the remote.  Not a bad value considering everything you get.  I do wish the snap-in clip worked better, or at least include some bandages.

Product Information
Price:
$99
Manufacturer:
SpyTec
Requirements:

microSD card (not included)

Pros:

Built in LCD display
Clear waterproof housing
Wide assortment of mounts
Works as a car dash cam (will record on external power and loop files)

Cons:

Video quality the same as the SpyTec SJ-3000 (not quite the same as a GoPro, but not bad either)
Snap-in mount doesn't always attach (see photos)
Slightly heavier than the SpyTec SJ-3000
No remote control