We use affiliate links. If you buy something through the links on this page, we may earn a commission at no cost to you. Learn more.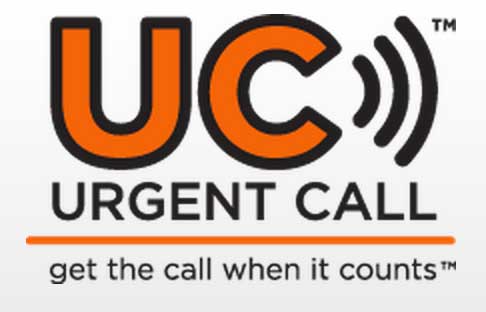 I used to be pretty nonchalant about carrying my phone. I'd leave it at home when I went to work, leave it on my desk when I went out to lunch, etc. One day several years ago, I left it on my desk when I went to a team meeting at my day job and I missed a very important call regarding my partner's mom who had been in the hospital in another town. Jeanne tried calling my desk phone and my cell phone and was getting no answer. After multiple call attempts, she ended up calling the security guard shack so they would call someone else on my floor to track me down. It took 30 minutes or longer to find me and by that time she was frantic because we needed to get to the hospital. That experience taught me to keep my phone within arm's reach 24/7. But even now I forget that I've set my phone to silent or vibrate and still find that I miss calls. When the folks at UrgentCall sent me info about their Android app, I thought it was worth looking into.
UrgentCall is a mobile app designed to notify call recipients of an emergency situation, regardless of their phone's setting. The easy-to-use mobile app allows users to receive emergency calls from anywhere in the world regardless of a "do not disturb" or "silent" setting from any type of phone: mobile, landline, and VOIP telephones. UrgentCall™ is more than an app due to its intuitive infrastructure, which uses an Interactive Voice Response (IVR) server and a connecting control server. In the event of an UrgentCall™ situation, the app challenges the caller by asking questions to qualify the urgent circumstances before patching the call. UrgentCall alleviates the stress of everyday worries. For more information please visit: www.urgentcalltech.com
This a free app that is installed on Android phones with at least OS version 2.2. After it is setup, you are given a special emergency phone number that you give out to a maximum of 10 people, who you then register as valid callers to your emergency number. Then when someone needs to reach you, they call that number and are asked a security question and then placed on hold while the call is dialed. If your phone is on silent, or vibrate, the call will still go through and will continue to vibrate and ring with escalated volume until the call is answered. A text message is also sent to the phone.
The app costs $24 per year, which includes 10 minutes of Urgent Connection. The Urgent Connection Time will automatically recharge once it reaches 1 minute of talk time remaining. The recharge feature automatically bills your preferred method of payment $5.00 for 10 more minutes, but you can deactivate the UrgentCall at any time. You have a 24 hour no-questions-asked refund period if you do not like the UrgentCall.
I know there are free apps and even Samsung's built in blocking mode that will allow you to white list callers so that certain calls will ring through even when you have the phone set to silent. But UrgentCall seems to go a little farther by offering continued ringing, vibrating and text messages, so it might be worth a look.