We use affiliate links. If you buy something through the links on this page, we may earn a commission at no cost to you. Learn more.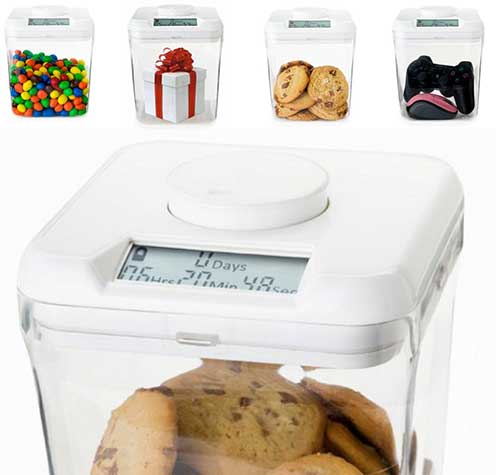 If you need a little extra help when it comes to dieting willpower, the Kitchen Safe has your back. Just place anything in the BPA-free 3.5 quart container, set the easy to use timer for 1 minute up to 10 days. Once the timer is set, the lid is locked. Presto, instant willpower! In addition to keeping snacks locked up, the Kitchen Safe can also be used to secure other items like gaming controllers, phones, etc.
The Kitchen Safe is powered by 2 AA batteries which will last up to 6 months. The container can also be placed in the refrigerator (but not the freezer) if you want to store perishable food items. The Kitchen Safe is priced at $49.95 and is available now.