We use affiliate links. If you buy something through the links on this page, we may earn a commission at no cost to you. Learn more.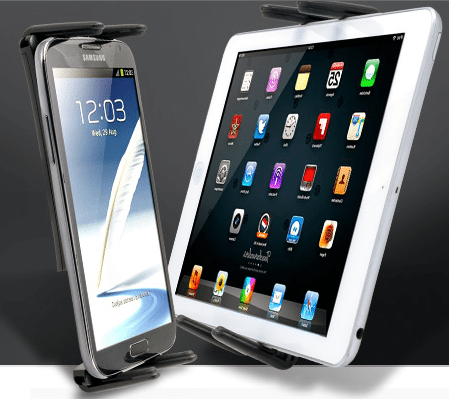 Car interiors are becoming increasingly cluttered places.  When I got my new car, I decided not to mount my phone because I could not find a spot I liked.  When I heard of the new Arkon Slim-Grip Ultra Mounts, I had to take a closer look.  Would this give me more mounting options than I thought of before?
The heart of Arkon's smartphone/tablet mounting system is the new Slim-Grip Ultra Mount.  It extends a maximum of 7.25″ in a sleek, spring-loaded "claw".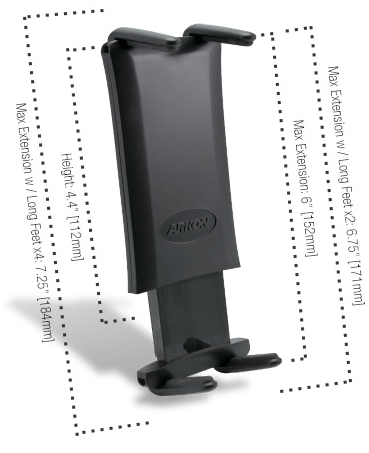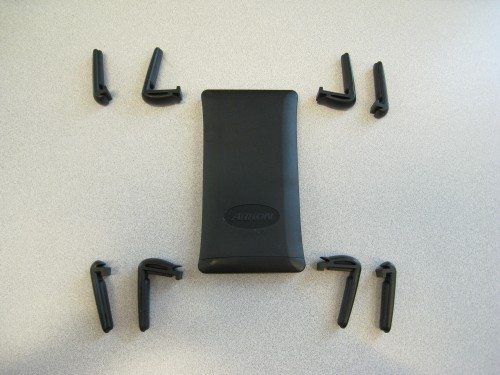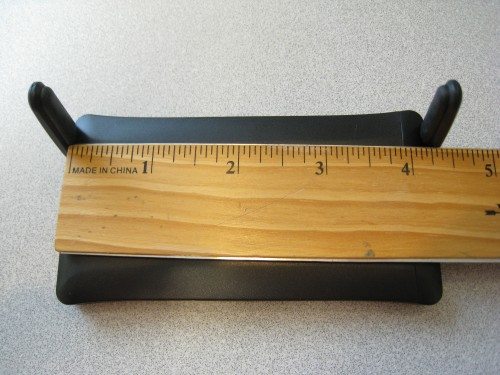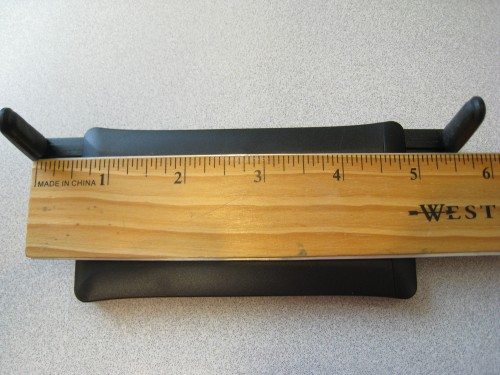 Arkon sent four different mounts for different needs.  Let's take a look at each one.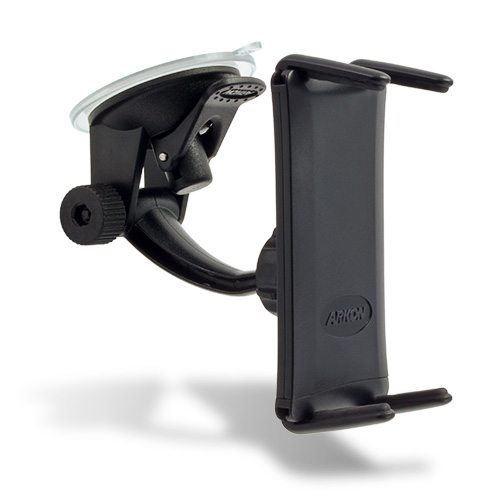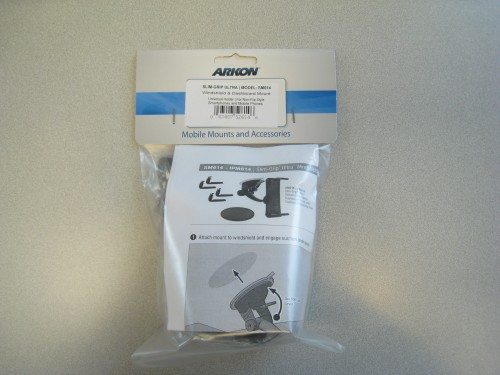 The Arkon SM614 suction cup mount resembles just about every other suction cup mount you'd expect for a basic windshield mount.
You get the Slim-Grip mount and fingers, an adjustable suction cup mount, adhesive disk, and instructions.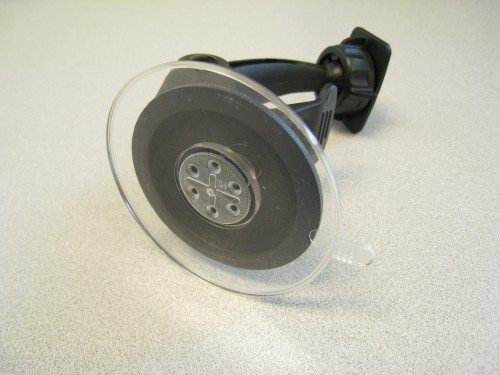 At the bottom of the mount is a clear, soft plastic suction cup.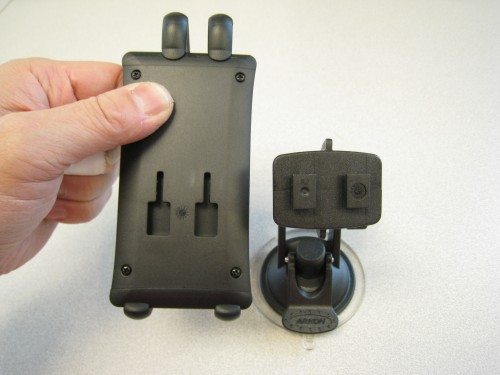 The grip snaps together with this two-slotted thingy on the back. No tools required.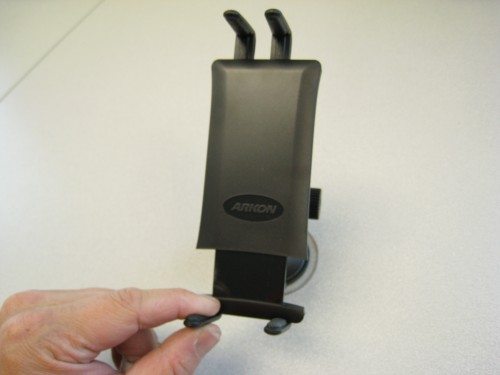 This is the mount in full extension.  Notice I used the taller fingers on top, the shorter ones at the bottom.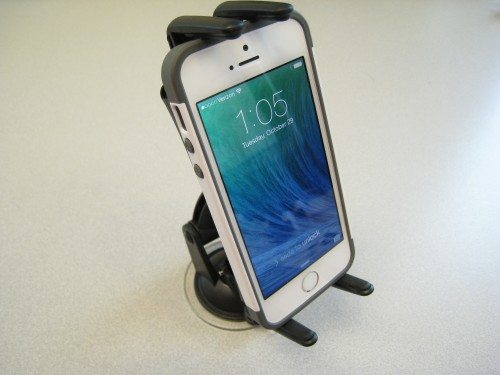 iPhone 5S (in case), mounted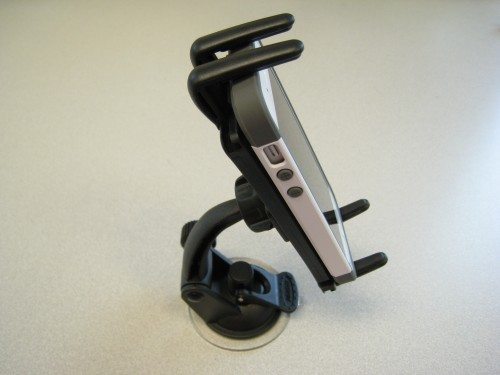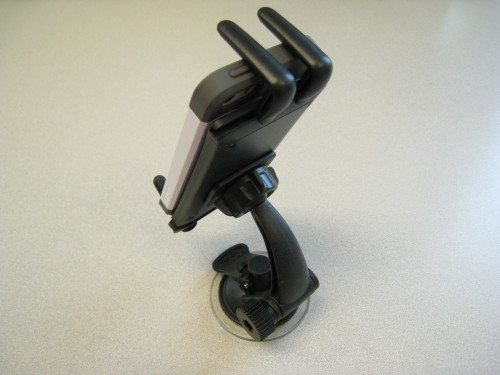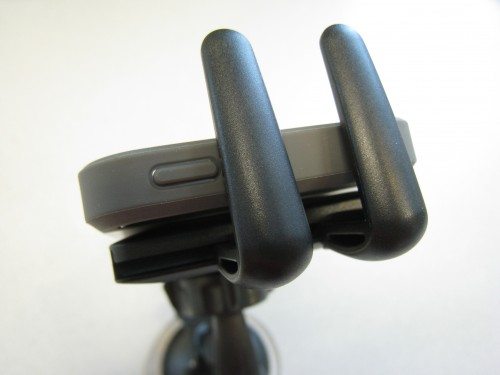 Since the iPhone's top button is offset, you can move the fingers to avoid accidental presses.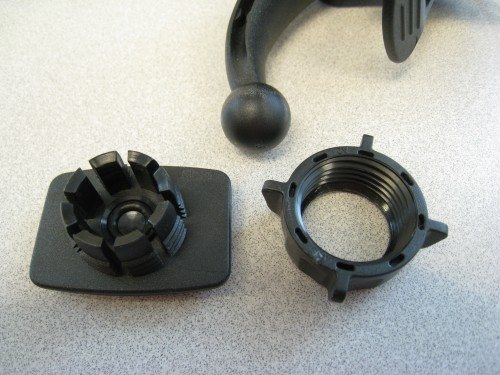 A closer look at the ball assembly.  Quite simple.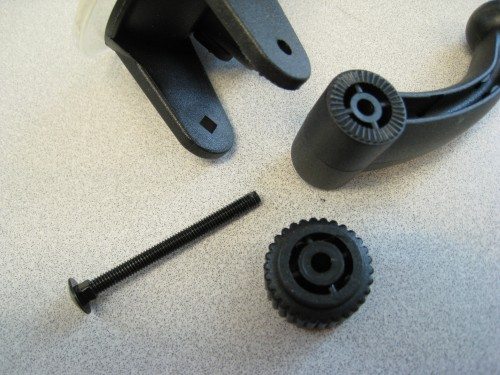 The joint is equally simple.  That's a metal bolt, not made of plastic.  The hinge has detents to lock into position.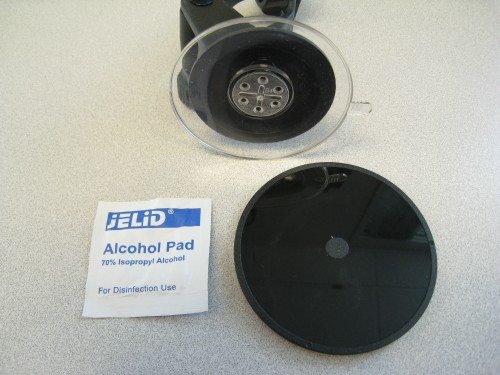 If you want to mount this to the dash, the included adhesive disk can help.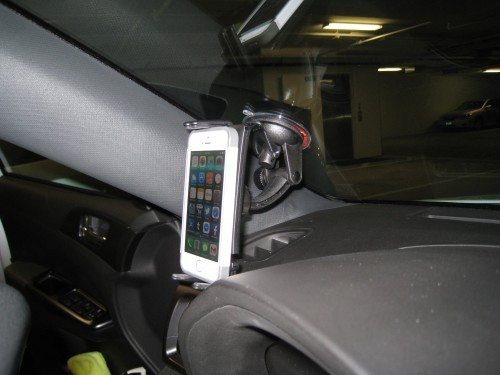 This is the SM614 mounted in the corner windshield of my car.  Check your local laws for mounting restrictions.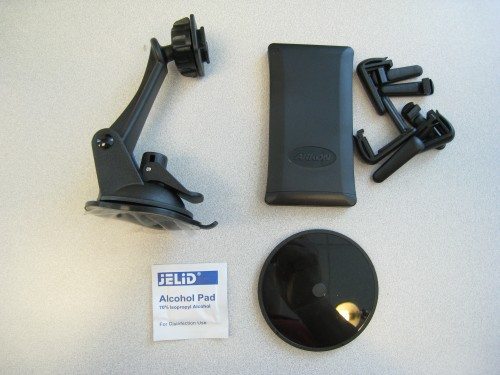 Next up is the Arkon SM679 sticky mount.  It's nearly identical to the previous SM614, except the "arm" is shaped a little differently, and the suction cup is replaced by a goopy, sticky-as-anything suction cup.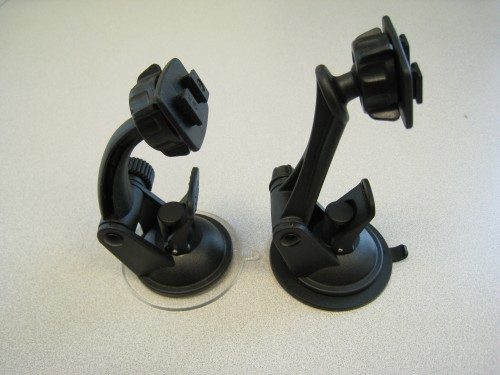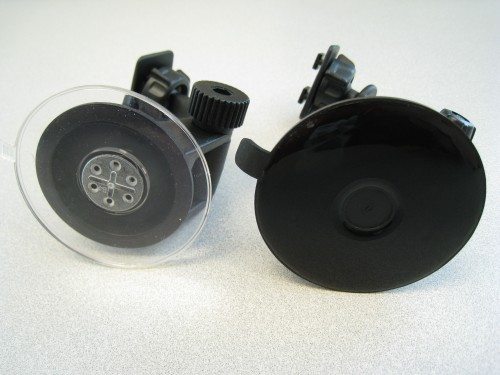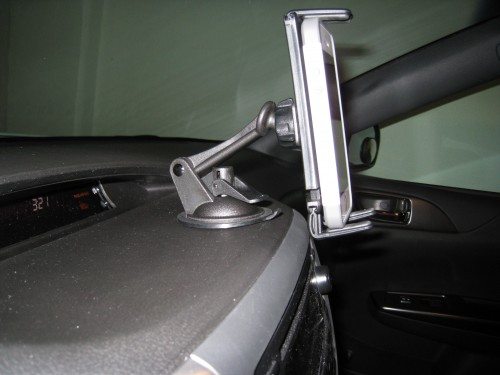 This sticky cup is ideal for surfaces that aren't perfectly smooth-as-glass, such as most car dashboards.  Try to keep the sticky side clean (avoid dropping it on the ground or on a cat) to maximize grip.  Again, it comes with the round adhesive disk, but you probably won't need it.  Here it is on my dashboard (not windshield), and it's not going anywhere.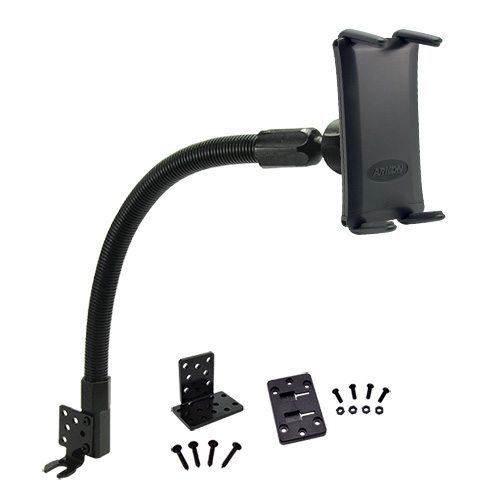 If you need something a little more "installed", the Arkon Sm668 Car Floor Mount attaches to the floor or seat rail mount of your car with an 18″ flexible gooseneck arm.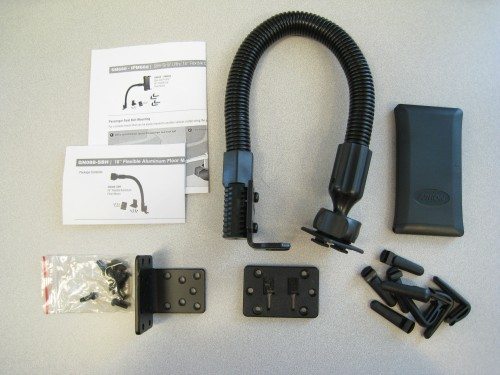 All the usual suspects, including a freakishy strong gooseneck bendy arm thing.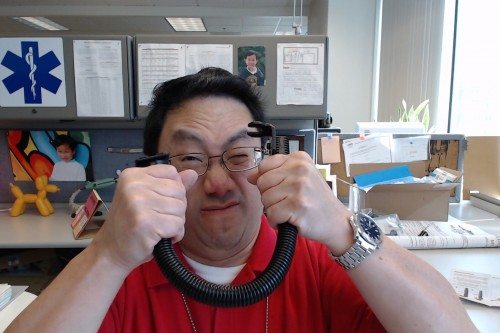 When I mean, strong, I mean it.  You really got to give it some OOMPH to bend the thing.  It's just rigid enough for the car environment.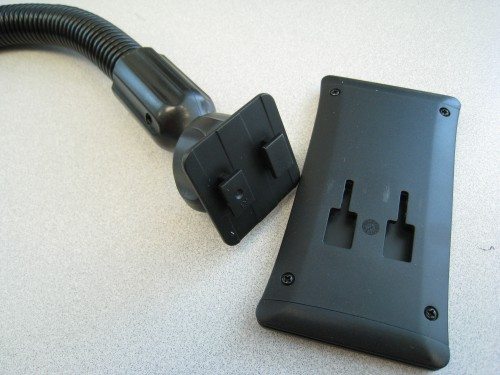 On the rear you'll find the same familiar slotted mount.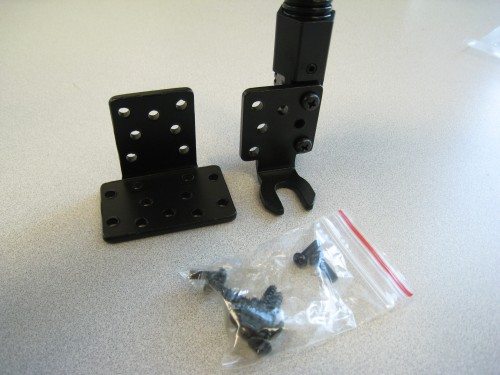 Two styles of feet are included.  The crow's foot one comes attached.

Installation is fairly straightforward:  Loosen your seat rail mount and slip the foot in, then tighten.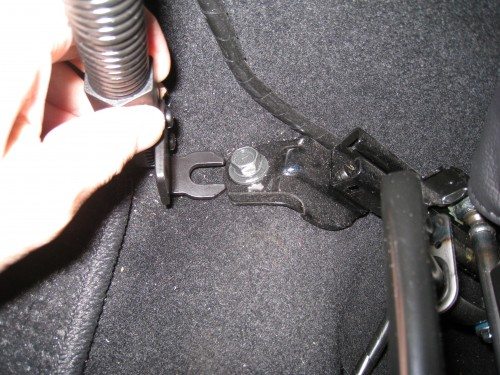 …except you need tools.  Not too long ago, my socket set was stolen from my garage, and I haven't replaced them since.  (Dear Santa…)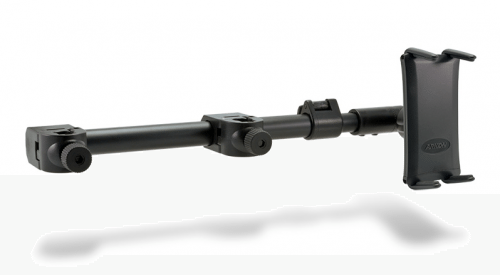 Finally, Arkon has a vehicle headrest mount for your smartphone or tablet, the SM6HM3 Extending Headrest Mount.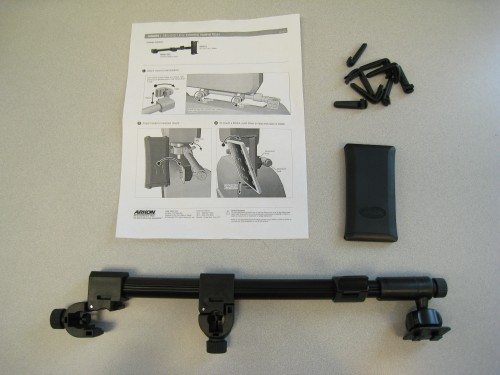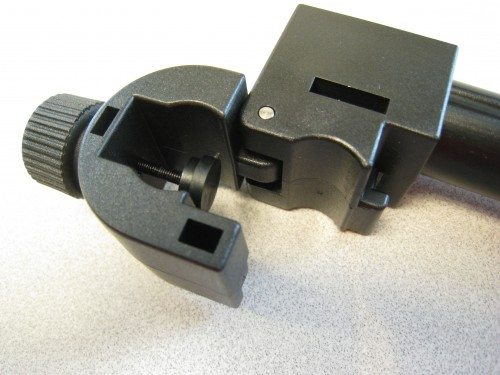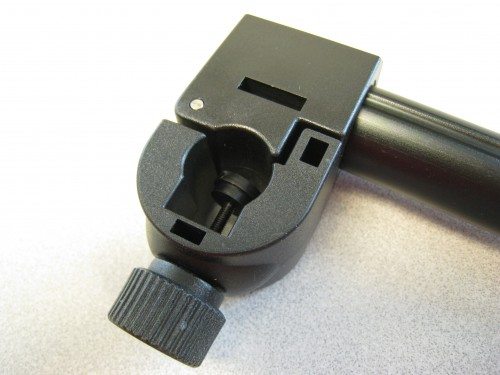 The heart of the setup is this clever locking and adjustable claw that "wraps" around your headrest post.  The set screw adjusts for different diameter posts.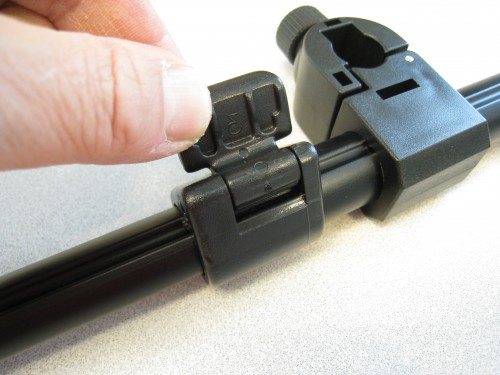 This locking tab, similar to those you'd find on a camera tripod, lets you adjust for different headrest post widths.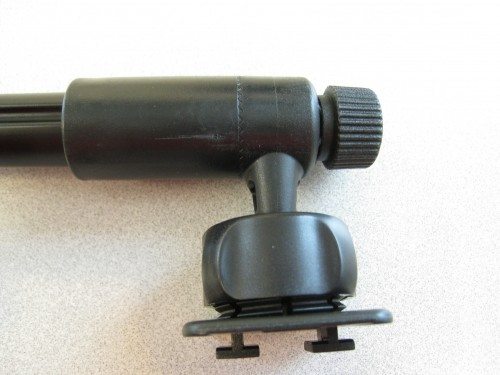 Closeup of the Slim-Grip mount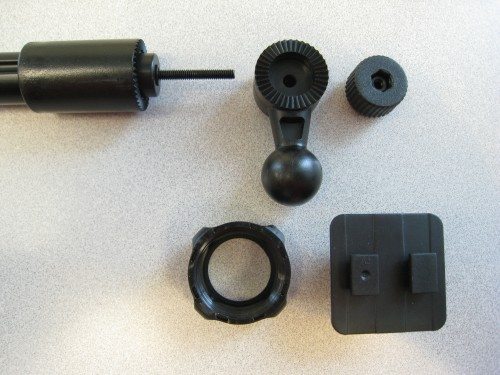 Once again, Arkon uses a pretty straightforward ball and socket setup for adjustability.  Note that this ball diameter is quite a bit larger than the other mounts in this review.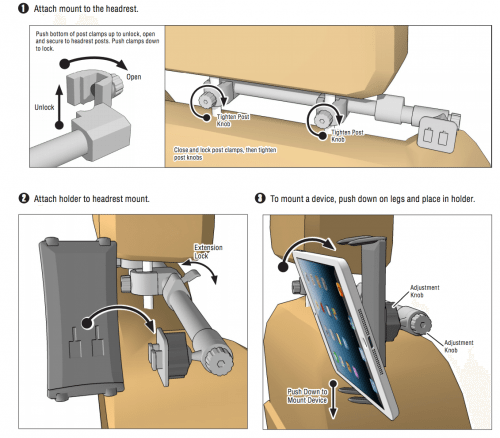 Thankfully, Arkon's instructions are quite simple to follow.  I went back to the garage…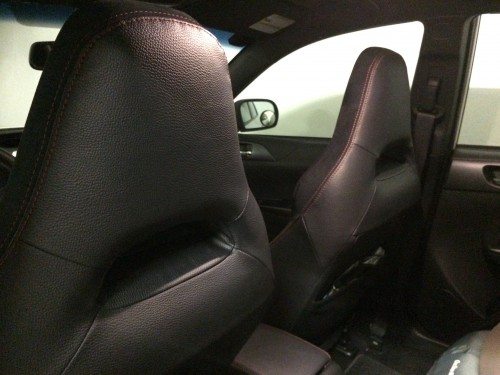 …and was handed another defeat.  My car does not HAVE the two-post adjustable headrest.  Lesson learned:  Check before you buy!  I may gift this to a family member who doesn't have my kind of headrest.  Oops!
Arkon makes some great stuff.  Even if some sticky-fingered neighborhood thief makes off with your socket set or if your headrests aren't adjustable, they're bound to make something that suits you.  Check out the full line of Slim-Grip Ultra Mounts for yourself!
Product Information
| | |
| --- | --- |
| Price: | SM614 $19.95; SM679 (sticky) $19.95; SM668 (car floor) $29.95; SM6HM3 (headrest) $34.95 |
| Manufacturer: | Arkon |
| Retailer: | Amazon |
| Pros: | Fits nearly all smartphones and most tablets, with or without a case. |
| Cons: | Floor mount requires basic hand tool(s), headrest mount requires the two-post style. |