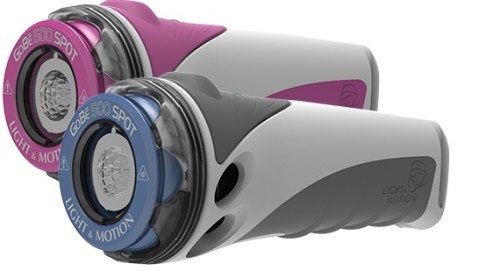 We live in a world of uncertainty – hurricanes, typhoons, earthquakes, tornados, blizzards. I would venture to say that most of us have some sort of emergency kit set up for such occasions. One common item that we all probably carry is a flashlight. Unfortunately, most flashlights are limited by the design of the light source. You can get some lights that will let you adjust the light focus but not the brightness or some that are great for carrying but not flexible to be mounted to say a bike or backpack. The new GoBe flashlight by Light & Motion hopes to change the way we view flashlights. The GoBe, or GoBe platform as it is sometimes referred to, is a flashlight that uses interchangeable light heads to change how the light functions. The six heads are: a 700 Spot, Red Focus, Search, 500 Spot, NightSea, and 700 Wide. The flashlight uses rechargeable high-capacity li-ion batteries and is USB rechargeable. The GoBe flashlight heads can be changed out by simply unscrewing the current one and screwing on the one you want to use. The GoBe is slated to ship sometime in November per their website, but they are currently taking pre-orders. The GoBe flashlight prices range from $99 to $299 depending on the light head you chose. Light & Motion also offers many accessories as well as combo kits for the GoBe.
Support The Gadgeteer
:
We may earn a small affiliate commission from purchases made from buying through links on our site. As an Amazon Associate I earn from qualifying purchases. Learn more.