We use affiliate links. If you buy something through the links on this page, we may earn a commission at no cost to you. Learn more.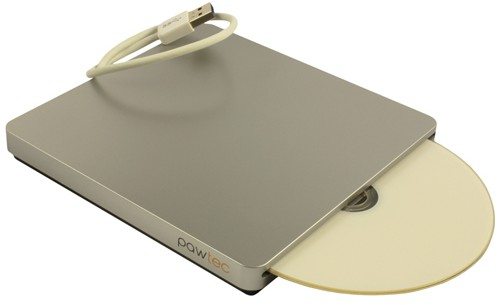 Got that sleek new laptop that's missing an optical drive?  Or maybe you just need to add Blu-ray writing?  The Pawtec UltraSlim External USB 3.0 Slot-Loading BDXL 3D Blu-Ray Writer may be just the thing you need.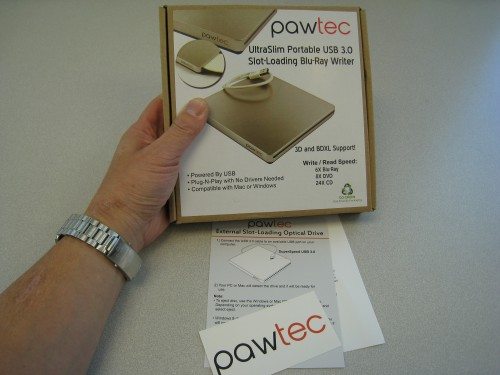 Technical Details
USB 3.0 Plug and Play – Works with Windows 2000, XP, Vista, 7, 8, and MAC OS X
Ability to read and write CD, DVD and Blu-ray discs
Constructed with industry-leading slot loading Blu-Ray writer
Watch 3D Blu-ray movie discs (Proper setup such as 3D TV/monitor and glasses is required to utilize 3D)
Sleek durable silver top ABS and polycarbonate plastic finish that does not dent or bend with an aluminum slip resistant bottom
Product Dimensions: 6 x 5.8 x 0.8 inches ; 11 ounces
Shipping Weight: 1.3 pounds
Writing Speed
24x CDR
16x CDRW
8x DVD-R
8x DVD+R
6x DVD-RW
8x DVD+RW
6x DVD-R DL
4x DVD+R DL
5x DVD-RAM
6x BD-R Single & Dual Layer
4x BD-R Triple & Quad Layer
2x BD-RE Single, Dual, & Triple Layer
XL BD-RE Quad Layer
Reading Speed
6x BD-ROM (Blu-ray Read)
24x CD
8x DVD
5x DVD-RAM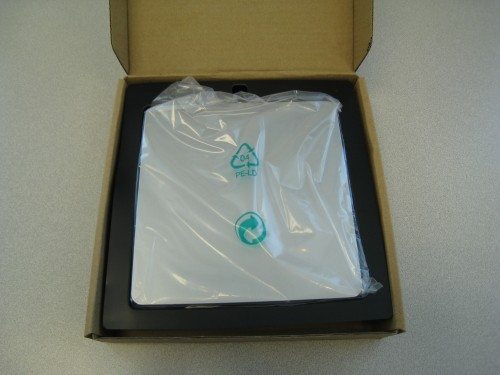 The Pawtec drive comes in a simple, fully-recyclable package that's not much bigger than the drive itself.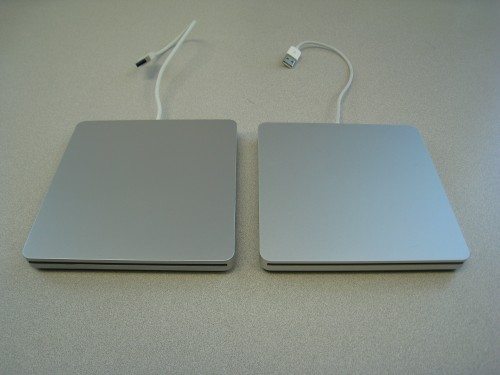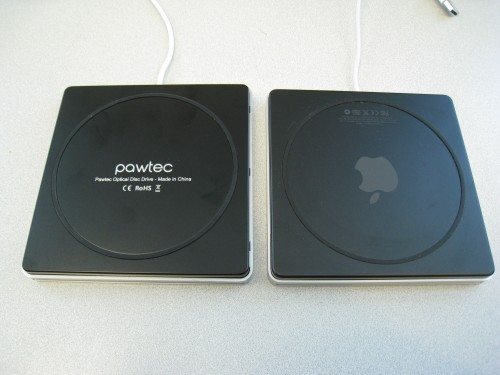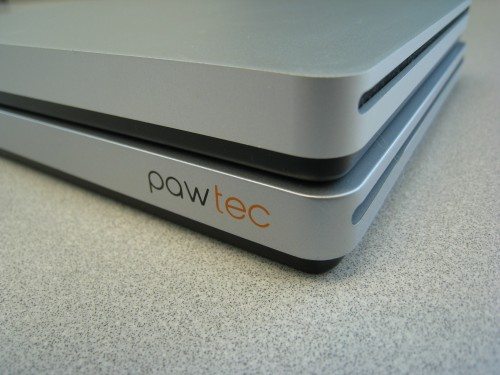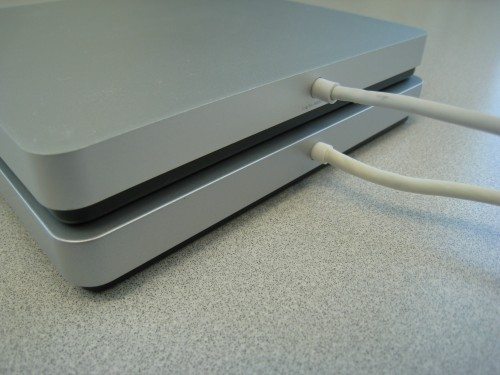 Sharp-eyed readers will notice:  "Wait, that looks exactly like Apple's USB Superdrive!"  And you would be right.  Behold, the Pawtec!  I mean, the Apple Superdrive!  I mean…  You can tell which is which from the bottom, and the small Pawtec logo on the side.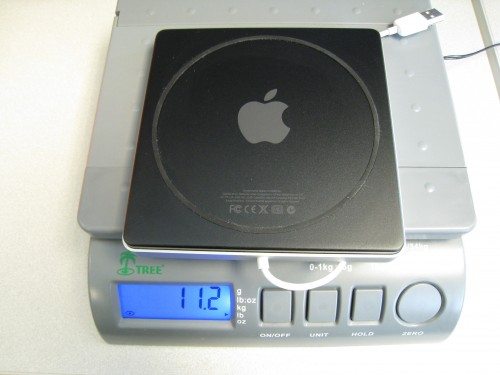 The Apple USB Superdrive weighs in at about 11.2 ounces.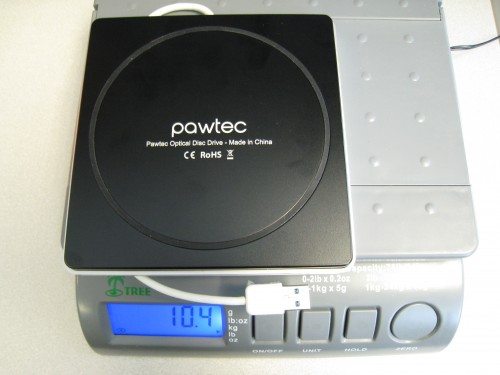 The Pawtec is close behind at 10.4 ounces.  Although the Pawtec's silver exterior is plastic (Apple's is aluminum), they both feel very close in weight in the hand.
Never miss one of our posts again. Sent MON, WED, and FRI with the latest gadget reviews and news!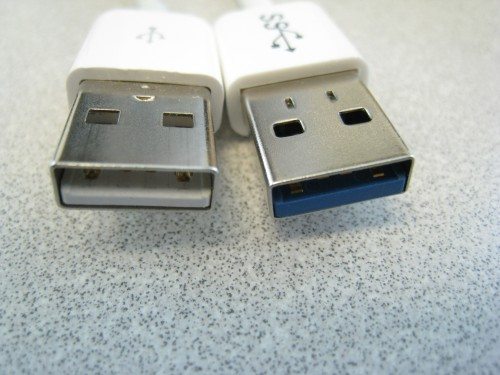 Another difference is the USB interface.  The Pawtec uses the speedier USB 3.0 spec, and it is 2.0 compatible.  No USB 3.0 on the Apple drive.
The Pawtec worked exactly like its Apple lookalike, with the exception of having Blu-ray and 3D abilities, of course.  I do not have anything with 3D so I didn't test this.
If you want a sleek, slot-loading external USB, which do you choose?  Well, if you have to have aluminum, get the Apple USB Superdrive.  It's cheaper ($79) vs. the Pawtec ($179).  However, it may not work on Apple laptops that already have an optical drive built in.
The Pawtec works on both Mac and PC, plus features Blu-ray read/write, 3D capabilities (if you have the other equipment required to watch it), and comes with a USB 3.0 interface.  It also comes in black, if you prefer.  It's more expensive than the Apple, but it's definitely more flexible.
Product Information
Price:
$179 MSRP
Manufacturer:
Pawtec
Requirements:

USB 3.0 Plug and Play – Works with Windows 2000, XP, Vista, 7, 8, and MAC OS X

Pros:

Faster USB 3.0 interface,
Reads and writes Blu-ray discs
Sleek slot-loading design
Comes in silver or black
3D Blu-ray playback

Cons:

Slightly expensive, you'll get asked why you paid $100 for this than you'd pay for the Apple lookalike device