We use affiliate links. If you buy something through the links on this page, we may earn a commission at no cost to you. Learn more.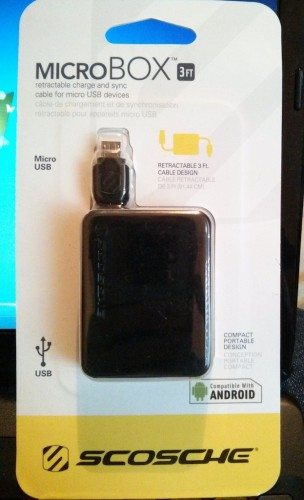 Having extra microUSB cables in my bag is such a necessity these days with all the devices that I own. I have two Android phones (one for work, one personal), an Android tablet, and various other gadgets that need a microUSB cable to sync or charge. I had the chance to review the microBOX retractable charge and sync cable from Scosche, so let's take a look!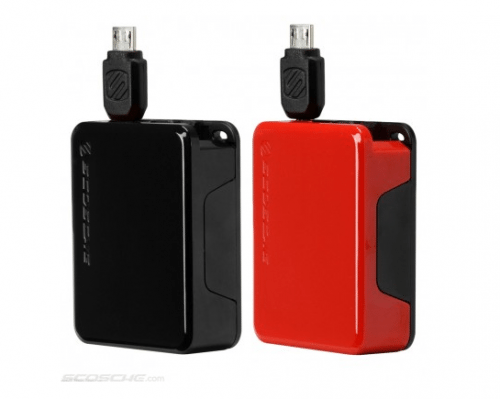 The Scosche microBOX touts a retractable tangle-free cable inside of a shiny plastic case that measures roughly 1″ x 2″ x 0.75″. On one end, there is a USB plug, and on the other end is microUSB plug. When you pull on both ends of the cable, it expands out to about 3 feet. When you lightly tug it back, the cable retracts back inside. The ends (which are magnetic) then can tuck away on the ends of the case for easy storage.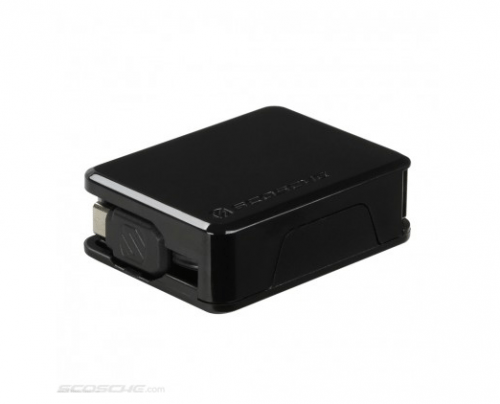 I found that the microBOX was compatible with all of my devices, which includes my Nexus 4, Nexus 7 tablet, and Motorola Droid Razr Maxx HD smartphone. I was able to charge my devices via the USB port on my computer, as well as sync files back and forth, and I could also connect my devices to a USB power plug for charging. I love how small the size is, and how easy is it to tuck away into my purse or work backpack with no tangling of cables!
I'd definitely recommend this product for anyone that needs to carry a microUSB cable everyday. It's great to use in your car, work, or home. The only problem that I just discovered is that it's so small, you might just lose it!  The Scosche microBOX microUSB cable can be purchased via the Scosche website or online at Staples.com for about $14.99.