We use affiliate links. If you buy something through the links on this page, we may earn a commission at no cost to you. Learn more.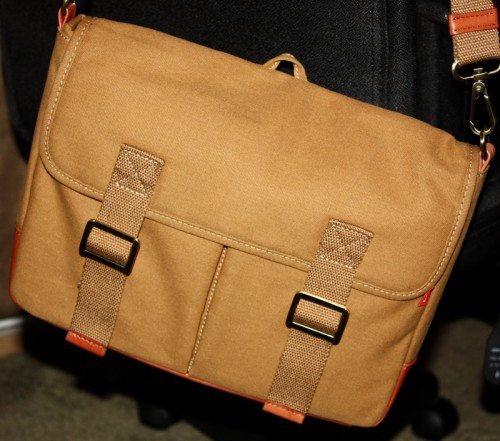 A few months ago, Julie asked us to post our EDC (everyday carry) bag. Since then, I realized that I had nothing remotely resembling an EDC, so I thought I would try to remedy that. The main requirement I had was that it had to fit my iPad with its case on, and be big enough to fit all of my purse items and a few extra gadgets. The first bag I came across was the Mission Rucksack for iPad from Toffee. It claims to have good storage space and is made to fit and protect an iPad. Let's see how it performed.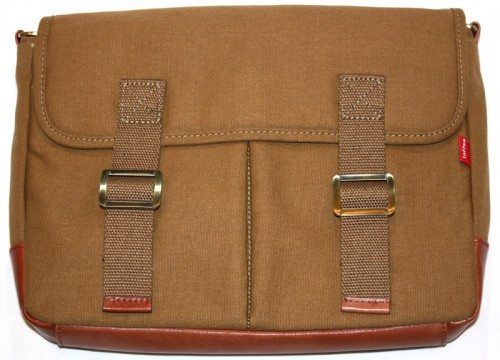 The rucksack is made of water resistant, waxed canvas with tanned leather trims. Solid metal buckles allow you to close the top flap as you would a belt, making it adjustable to accommodate quite a few gadgets, or just an iPad and keep it secure inside.  This is what gives it the 'rucksack' name, and despite looking far from the rucksack's of old, my mother-in-law still commented that "It looks like one of those old rucksacks!"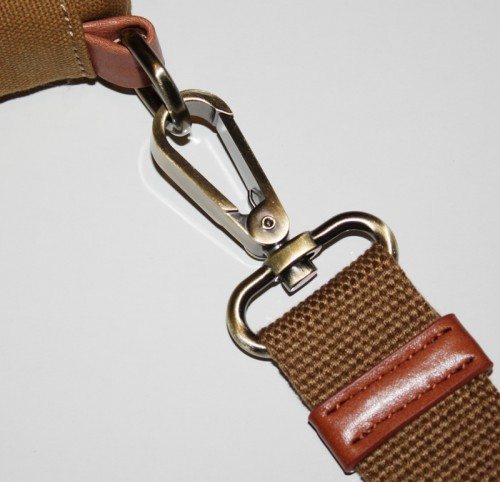 There are solid metal, swiveling clasps attaching the shoulder strap to the rucksack. I really liked the look of the buckles and clasps and they are very sturdy. Since leather also attaches the strap to the bag itself, that gives an extra bit of strength.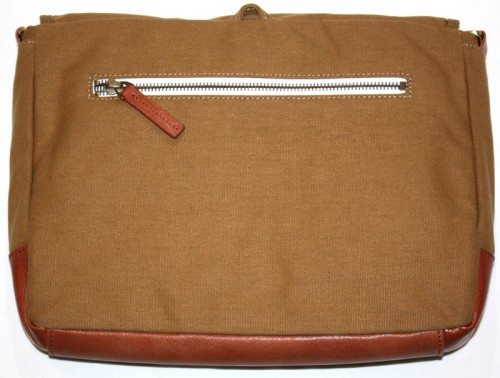 On the back of the rucksack, you'll only find a zippered compartment. This is perfect for storing things you need easy access to, like your cell phone or wallet. Otherwise you have to unclasp the buckles on the front, retrieve your item, and replace the buckles when you are done using the phone.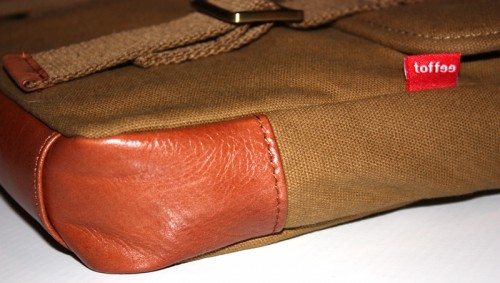 The stitching on the rucksack is solid and will hold up well to normal wear and tear. You can see above, the leather trim on the bottom of the rucksack provides extra protection and looks stylish while it's at it.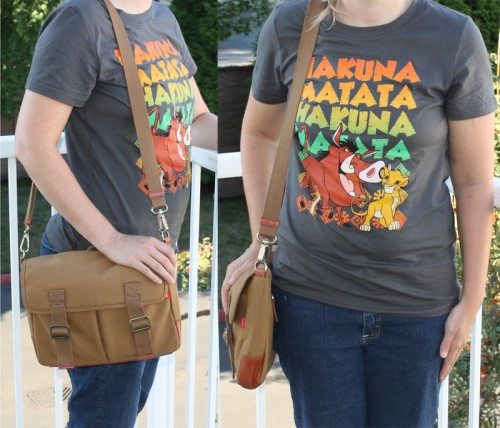 The size of the rucksack fit my body style wonderfully. I'd consider myself average in weight and height, and as you can see in the above picture, the rucksack is just the right size. I have the shoulder strap at about 80% length so if you were really tall, this may not work so well, but for the majority of the population, the size would fit. It is also extremely lightweight.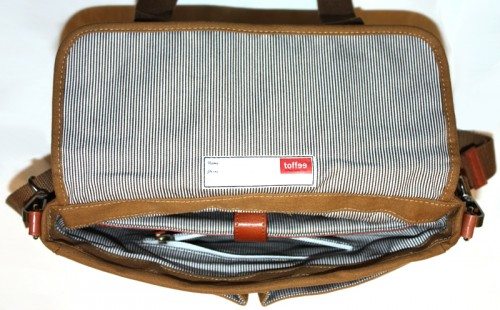 Inside of the rucksack, you'll find a contrasting pinstripe fabric. I really liked the print. A name tag is visible on the top flap in case your rucksack is lost. Deeper within, there is a padded area for your iPad with a leather strap that snaps around the iPad to keep it securely in place. I was just barely able to fit my iPad with a keyboard case in this area and still be able to snap it closed, so it will easily accommodate most regular iPad cases. There is a bigger pouch next to the iPad area for putting in books, magazines, or in my case, over-the-ear headphones, small purse, and the current magazine I am reading. A zippered pocket is also inside to safely store any smaller items. Since there is no zipper on top, I would recommend putting the small items here. While I had nothing fall out during my trials, I still felt that the possibility was there.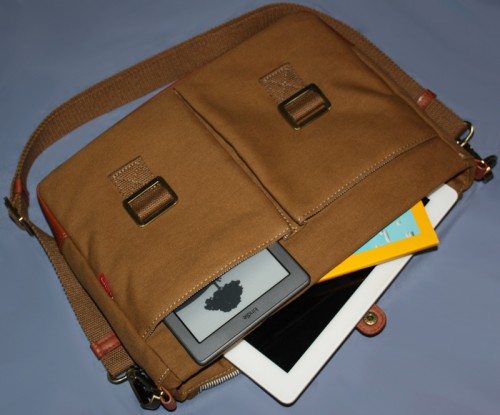 There are two front pockets that are the perfect size for holding a 7 inch tablet (with case) and a kindle. When making it into my EDC bag, I put my kindle, magazine, and iPad inside and there is plenty of room to spare. The full dimensions of the rucksack are approximately 13″ x 8.5″ x 2″ (330 x 220 x 50 mm).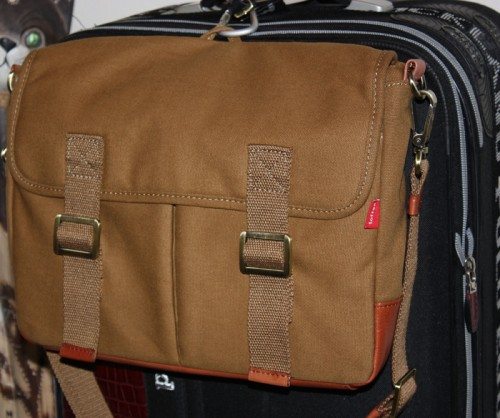 One nifty thing that I found was there is a small loop on the top of the rucksack, which coupled with a clasp I found lying around at home, allowed me to hang it from my carry-on luggage. I am torn between wanting the loop or an actual handle there, but I think I would prefer a small handle. I kept gripping the small loop as if it was a handle when taking it off of my shoulder.
During my last trip, I decided to try and make this my personal item on the plane. I fit inside of the bag: an iPad, magazine, earbuds, kindle, my small purse, snacks, three charging cables and power brick, a portable battery, my wallet, and my iPhone. With all of the above inside, the straps were about halfway to their max.
I really enjoyed the Mission Rucksack, and it is now what I would consider my EDC bag. It works great for travel as well if you don't travel with a backpack full of stuff normally. The only thing I would change on it is to add a small handle on the top, but otherwise, it is stylish, sturdy, well built, and at just under $100, is within my price point. If you are looking for an everyday bag to carry around your iPad in, then I would recommend taking a look at the Mission Rucksack to see if it would be right for you.
Product Information
Price:
$99.95
Manufacturer:
Toffee
Pros:

- Lightweight
- Sturdy, well-built, and stylish
- Good padded protection for your iPad
- Ample packing space

Cons:

- Could use a small handle on top