We use affiliate links. If you buy something through the links on this page, we may earn a commission at no cost to you. Learn more.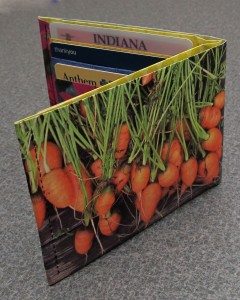 It seems like wallets are the latest me too fad on crowdfunded sites. Everyone and their brother is hawking the next best thing in minimalist wallets. The ThinFolio is also a Kickstarter project for a thin wallet, but it's unique enough that I agreed to let them send me a sample so I could try it out and post a quick review.

Note: Images can be clicked to view a larger size.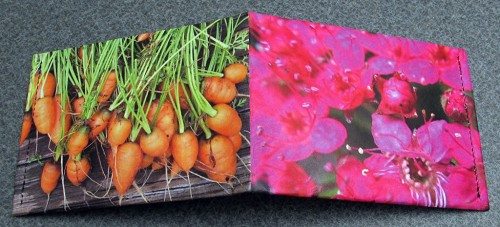 ThinFolios are wallets that have been made out of Tyvek, a synthetic polyethylene "paper". If you receive many packages in the mail, you've probably received one in a Tyvek mailer at some point. The material is so popular, that people have created their own wallets by sewing left over envelopes. That's what Mark Abramson and his wife from Sausalito, California have been doing out of their home for years for family and friends. Now they have a crowdfunding project to expand their business to the masses.
These are wallets that will be uniquely yours because you get to pick four of your own images to customize them. Two images go on the front and back.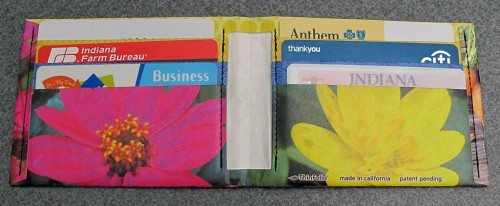 And two on the inside. These are my images that Mark retrieved from my Instagram acct. I pointed him to the account and he picked the images. If funded, Mark plans to offer an easy to use web based image upload feature.
Each wallet is printed, cut and sewn by hand and offers slots for at least eight cards or more depending on their thickness. There are three horizontal card slots on each side and then one additional vertical slot behind each side.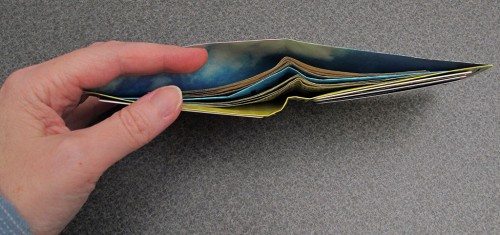 There are also two money slots in the main area of the wallet.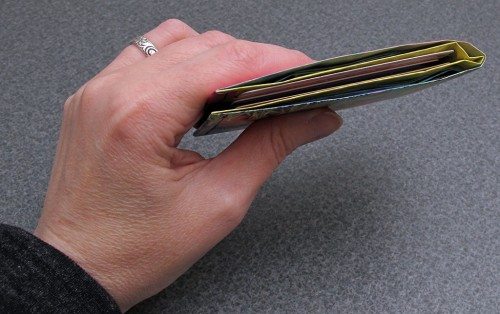 I loaded the ThinFolio with six cards and ten bills, five bills in each slot. What I ended up with wasn't a uber thin wallet, but minimalism isn't really what the ThinFolio is all about.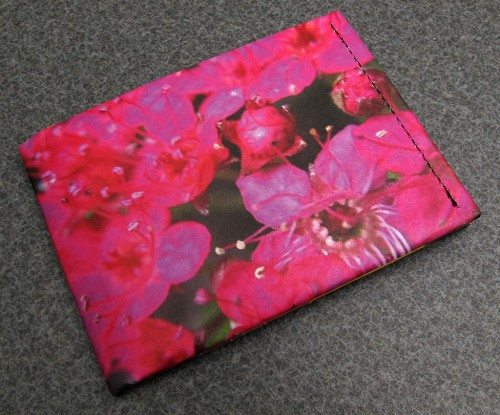 The ThinFolio is a wallet that is uniquely yours.
Construction is meticulous. All cuts have straight edges, the folds are perfect and the stitching is neat with no loose threads. Although simple in style and design, there's nothing about this wallet that screams DIY or home brew. It looks and feels professional. And if you're worried about the whole Tyvek "paper" thing, don't be. Tyvek is really strong and doesn't easily rip or tear.
I'm not quite convinced on the pricing, which seems high to me, but custom US made stuff always tends to be pricey.
The ThinFolio Kickstarter project is closing in on being 50% funded with 22 days to go. To pre-order a wallet, the minimum pledge is $35. That will get you a wallet shipped to you by February 2014. If you want one in time for the Holidays, $50 will reserve one that ships in November.
Product Information
Price:
$35 for February shipping, $50 for the holidays
Manufacturer:
Thinfolio
Retailer:
Kickstarter
Pros:

Unique
No two alike, uses your own photos
Durable Tyvek material

Cons: