We use affiliate links. If you buy something through the links on this page, we may earn a commission at no cost to you. Learn more.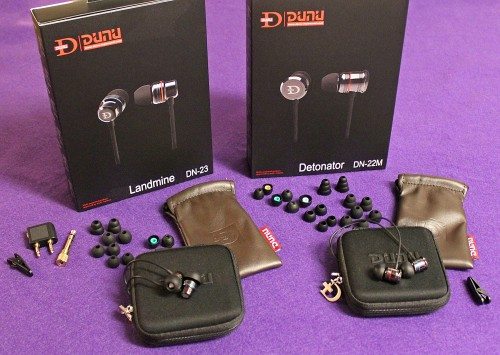 It's no secret that China is where most headphones and earphones are manufactured, but the products have always been to each brand's individual specifications. Until recently, the Chinese were not known for originality when it comes to audio gear and sound design. That's rapidly changing, and companies like DUNU are at the forefront of this shift. DUNU got their start by making other company's earphones (which provided the expertise to later make their own under the DUNU name), and throughout this process, DUNU has consistently improved on each model of earphone they release. For the last two years, I've had the opportunity to review many models with different approaches to the way they sound. It's been interesting, and I always look forward to what DUNU has to offer. This time, they sent two models to review: the DN-22M Detonator and DN-23 Landmine.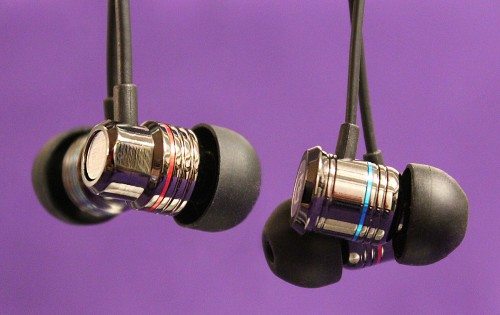 Once again, DUNU has come up with reasonably-priced and well-made earphones that try to appeal to a variety of consumer's preferences. DUNU went with aggressive names this time around, maybe reflecting a new attitude towards their competition. The Detonator is made for the head-banging bass crowd, while the Landmine is more refined across the frequency spectrum, but not by much.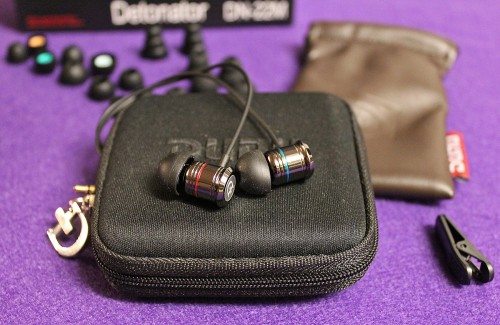 Let's look at some similarities and differences. Both the Detonator and Landmine come with an almost obscene amount of accessories. I have reviewed many expensive earphones that only come with a fraction of the accessories that DUNU offers. Each model comes with two cases; hard and soft. Who else does that? Each model also comes with a slew of ear tip types and sizes. Both come with a 45° mini plug connector. The more expensive Landmine comes with an airline and 1/4" stereo plug adapters.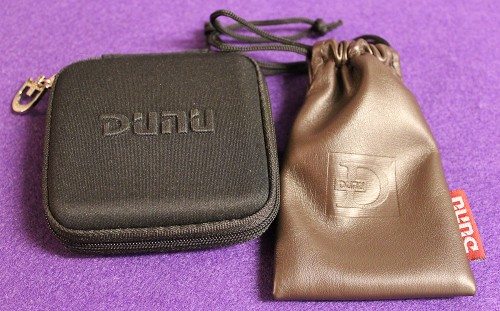 Interestingly, the less expensive Detonator has an in-line mic made for smart phones that the Landmine omits. This tells me that the Detonator is made for commuting – not just because of the obvious mic, but its added emphasis on bass also helps cut through the din of daily commuting.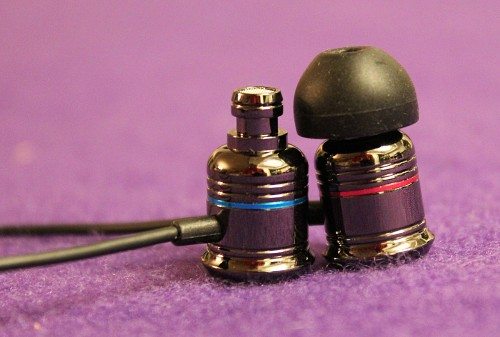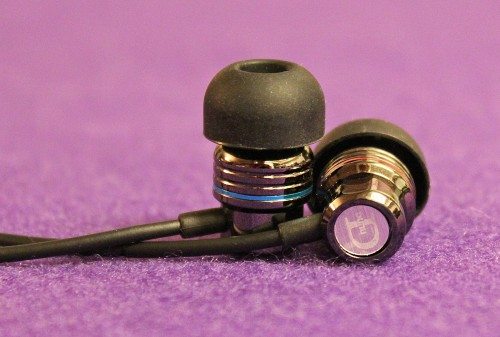 The build quality is typical of other DUNU earphones, which is excellent. Both the Detonator and Landmine have metal bodies which can be a bit on the heavy side, but not so heavy that they fall out. The design is pretty pedestrian looking – not ugly, but not memorable, either. In the past, DUNU has made a couple of striking designs, but that's rare for them. Both earphones are a dynamic design. This approach means that the earphones sound warmer and are more forgiving than the more accurate armature speaker design, which DUNU also makes.
The cords on both models are not tangle-free, but they are strong and flexible. The mini plug is gold-plated. With all the tips DUNU gives you, I was actually able to find one pair that fit, a rarity for me.  I usually have to use my own ear-tips with many new earphones being reviewed. If the fit isn't perfect, earphones will not sound good no matter how expensive they may be.
As I said before, the Detonator and Landmine sound different, but not by much. The Landmine is almost double the cost of the Detonator, but doesn't sound twice as good. In fact, if you like your bass laid on thick, then you will actually prefer the less expensive Detonator, which makes it a bargain and a half.
So what exactly are the differences between the two earphones? Let's begin with the Detonator: Because of its emphasis on bass, many classic rock songs are slightly improved upon. In the early days of rock, bass and drums were not pushed to the front as they are today. Analog dynamics had to be cut back or the diamond needle would jump all over the record. With digital, that's just not an issue. If anything, we've gone too far in the other direction; but don't get me started on that rant.
A good example of this difference is the Rolling Stone's compilation, "Hot Rocks," which covers their hits from 1964-1971. It's an amazing collection that sounds as good as it possibly can taken from 40+ year-old master tapes. In this remastered form, the bass is a bit more pronounced, but not much. The Detonator earphones help overcome this deficiency, but sometimes border on mushiness. It all depends on the song. Conversely, the Landmine earphones are cleaner sounding, but the bottom end is lacking and the songs are sometimes not as involving.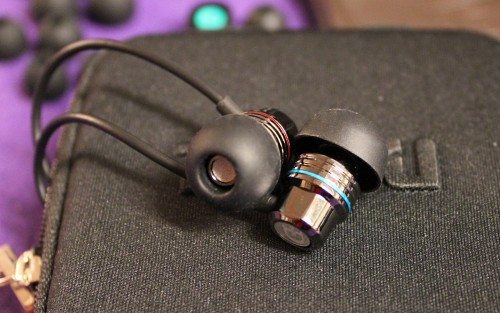 Another example is the classic Tim Buckley folk song, "Song to the Siren." This is not the original mid-60s version, but a slower out-take with Buckley's vocals front and center. The only instruments are acoustic and bass guitars. As expected, the Detonator lets the bass become more prominent, but here is where the Landmine shines. Unlike the Stones, the bass on this song is perfectly balanced with the guitar and Buckley's singing. The Landmine reminds me why I like this song more than the better known version.
It's the modern songs that I have issues with. Since bass is much more pronounced these days, the Detonator only adds to it, and not in a good way … unless of course, that's what you like. It seems that I am outnumbered on this because when I do A/B tests with younger ears, the Detonator almost always wins. Oh, well.
Frans Bak's theme to the TV show, "The Killing," is a deliberate, drum-laden synth piece that builds to a faster and less structured climax. Underneath that is a deep bass drum that booms noticeably. Once again, the Landmine dials it down to where it should be.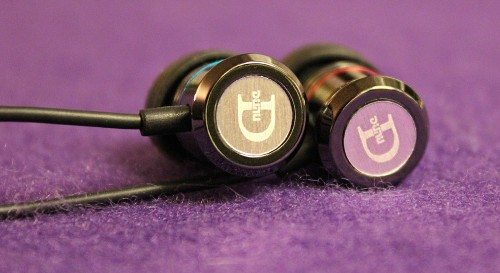 With DUNU's other earphones, it was sometimes difficult to distinguish between the slightly different sound signatures. Not so with the Detonator and Landmine. Even though both earphones are very well-made with many accessories, the choice is audibly clear. If you prefer bass and lots of it, the inexpensive Detonator should be your choice, plus it's almost half the cost of the (still affordable) Landmine. However if you prefer a slightly more realistic sound, but are on a tight budget, the Landmine can play nice to both your ears and your wallet.

Product Information
Price:
DN-22M Detonator: $49.99 US DN-23 Landmine: $80 US
Manufacturer:
DUNU Topsound
Retailer:
Amazon
Requirements:
Pros:

Well made
Each earphone has distinct sound signature
Many accessories
Excellent pricing

Cons:

Detonator's bass sometimes muddy
Metal construction heavy
Visually dull