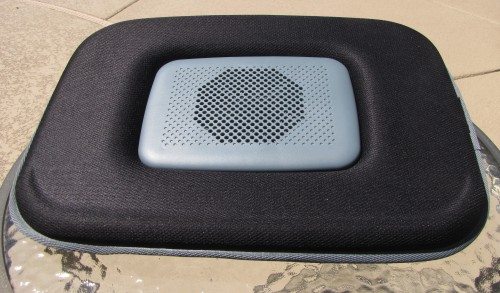 Come on, you know you have felt it if you own a laptop. You've felt it in bed or on the couch maybe even when traveling. Admit it, you have felt the heat on your lap coming from your laptop computer.  It can be more than discomforting – it can down right burn. The Comforter Air from Cooler Master is a portable laptop desk that aims to end that burning feeling.
Note: Images can be clicked to view a larger size.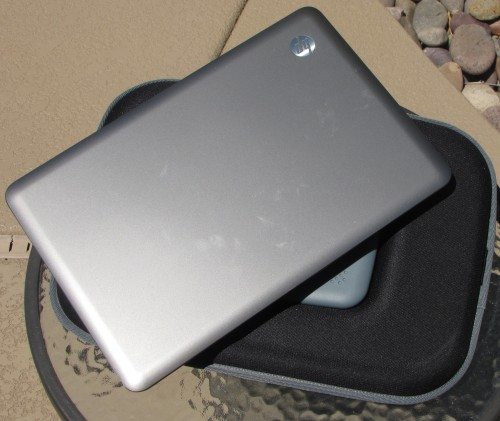 There are many portable laptop desk on the market today, some with fans some without, made out of all types of materials such as plastic, wood, metal and cloth. But I have yet to see any that provide the flexibility and uniqueness of the Comforter Air.
Specifications
Material: Plastic, Sponge with clothing
Weight: 486g (17.14oz)
Dimension: 15.0 x 10.9 x 2.2 inch
Fan Dimension: 100 x 15mm (3.9 x 0.6 inch)
Fan Speed: 1200 +/- 15%RPM
Fan Airflow: 37 CFM
Fan Noise Level: (dB-A) 21 dBA
Power: USB 5V DC
USB: 1 x USB2.0
Current (Ampere): 0.18A
Power consumption: 0.9W
Compatibility: Supports up to 15.6″ laptops and all sizes of tablets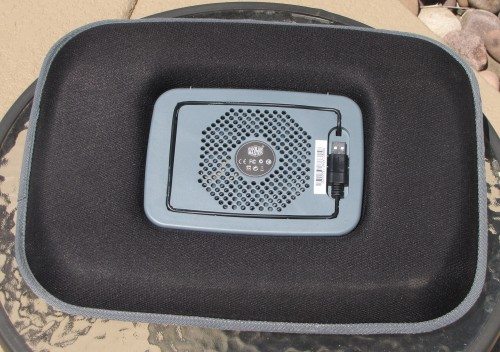 The top side of the Comforter Air has a contoured ridge to help keep your laptop from sliding off. The center is sunken to allow the air flow across the bottom of your laptop computer. The desk itself is made of a sponge or foam-like material covered by a textured cloth. The underside of the Comforter Air has two humps on either end of the desk to allow air to circulate while it is on your lap or on a flat surface. Just as a note, if you are pulling the heat away from the laptop you may feel warm air on your lap, depending on how hot your laptop runs.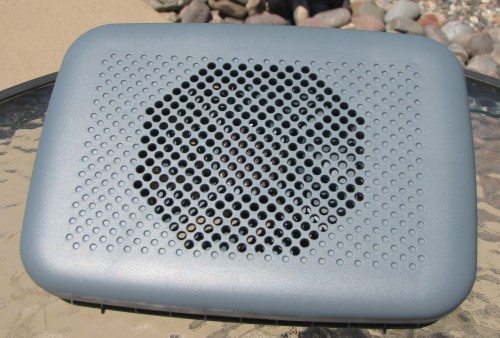 The fan for the Comforter Air is conveniently powered by the attached USB cable. One of the more unique features of this lap desk is the ability to flip the fan unit over so you can blow cool air into your laptop or suck hot air out. You can also remove the fan and use the lap desk without it. The fan itself is lightweight and quiet when in operation. The fan has a 37 CFM (cubic feet per minute) rating, which should be more than enough to keep your laptop happy.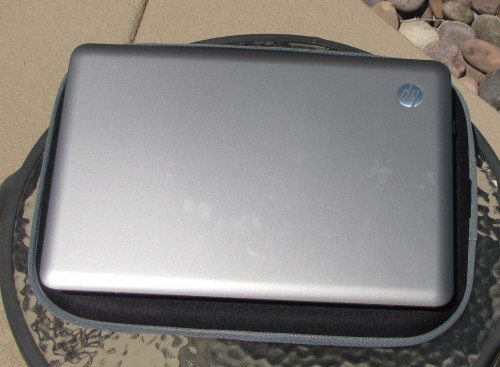 Although, the Comforter Air is a little on the bulky side (but not the bulkiest laptop desk I have seen by far), the overall comfort while using this laptop desk is great. During my testing, I used it in many situations inside and out, and it always kept my 15″ laptop in place and cool. The material used to cover the desk as well as the design keeps the laptop from sliding around on the desk. The one key design that this laptop desk has going for it is its low weight. For a product of the Comforter Air's size with a built-in fan, it is relatively lightweight. The fan is also very quiet when in use, and it was not even noticeable when I was using it watching television.
So, whats the bottom line on the Comforter Air laptop desk? It's a nice accessory to have! The versatility is great, the fan is quiet, and it is comfortable to use. The light weight means it is easy to travel with, and the USB-powered fan means it can be used almost anywhere. If you are in the market for a laptop desk, the $29.99 price does not break the bank.
Some of our links in posts like this one are affiliate links, which means that we may receive a small commission on purchases at no cost to you.
Product Information
Price:
$29.99
Manufacturer:
Cooler master
Retailer:
Various Retailers
Pros:

Lightweight
Comfortable to sse
USB-powered
Price

Cons: