We use affiliate links. If you buy something through the links on this page, we may earn a commission at no cost to you. Learn more.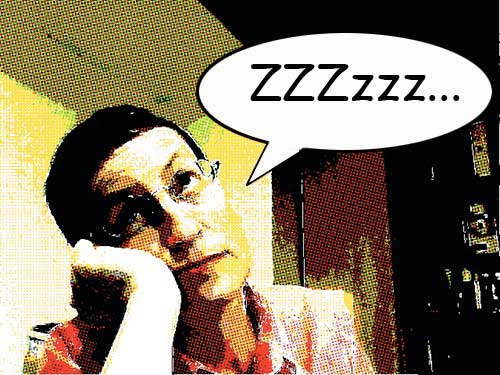 I really tried to be excited about yesterday's Apple iPhone 5C and 5S unveiling. As I watched the live stream, I kept telling myself maybe Apple will surprise me again. Maybe there will be "one more thing" to wow me. Maybe… But there wasn't and it made me sad. Today I visited Apple's site and decided to watch the video for the 5C. The first sentence out of Jony Ive's mouth was: "The iPhone 5C is in many ways the distillation of what people love about the iPhone 5." Distillation… really? Come on. It made me wonder if I used to sound like a pompous know it all when I was at the height of my Apple fan-girl period. I sure hope not. Listening to Jony go on and on about the beautifully unapologetic plastic iPhone 5C  made my eyes roll and pegged my annoyance meter to 11. When he started talking about the specially designed micro fiber lined silicon cases, I had to stop watching. Apple, what's happened to you? 
Where is the company that once inspired my gadget lust and excitement? I haven't be surprised, or excited about an Apple product since the original iPad over 3 years ago. Since then, every new device whether it be the iPhone or iPad, has been pretty much the exact same device with small improvements in the display, processor and memory capacity. Granted, at this point, it's hard to come up with completely new and cool features to add to a phone or tablet. Oh wait, how about NFC, wireless charging and OTG? The iPhone doesn't have any of those features, but they have been available in other phones for awhile now.
When it comes down to it, the thing that really gripes me is that Apple tries to make everything they do sound like it's the greatest thing in the whole world, even when it's not that much different from their last greatest thing in the whole world. Do I care about a fingerprint scanner? No. Better camera? Ok, yeah. 64bit processor? I think that's another feature that they are making sound better than it is. As I understand it, until they start shipping phones with more than 4GB of RAM it's pretty much unnecessary. All I know is that the current batch of non-64bit  1.5 – 2.3GHz processors are already fast enough for most of the things we do with our phones. But hey, 64 is bigger than 32, so that makes it the greatest thing in the whole world. Ugh.
It makes me wonder what we would have seen yesterday if Steve Jobs were still alive… Darn it, now I'm sad again.