We use affiliate links. If you buy something through the links on this page, we may earn a commission at no cost to you. Learn more.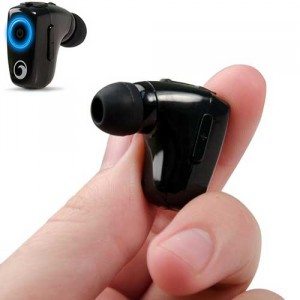 Although I've tried quite a few Bluetooth headsets, I've never really been a big fan of them. Don't get me wrong, I think they are really useful, especially while driving, but most of them make you look like you're part of the Borg collective. The Bit from Marware is really small, so if someone does happen to see you wearing one, they might not think you're a total dork – maybe. This little guy features one-touch controls and a rechargeable battery which allows up to 3 hours of talk time and 100 hours of standby time. The bad news is that the included AC adapter that you use to charge the headset is about 5 times larger than the headset itself. The good news is that The Bit is priced at a very thrifty $19.99.
What do you think? Do you use a Bluetooth headset, Bluetooth speaker phone, or nothing at all?