We use affiliate links. If you buy something through the links on this page, we may earn a commission at no cost to you. Learn more.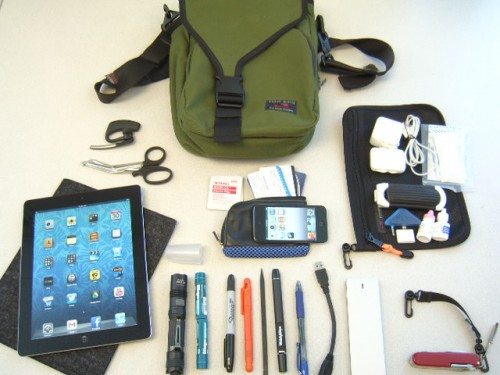 Recently, Julie suggested we follow up on what WE carry on an everyday basis.  She's set the standard, so here's what I carry!
First you'll notice my bag of choice is the latest version of the Tom Bihn Ristretto Bag for iPad that I reviewed in January 2013.  Durable, practical, good looking!
Although the Ristretto has a nicely padded iPad pouch, I also carry my iPad in a woolen sleeve by Nedrelow.  Made in USA and wonderfully wooly.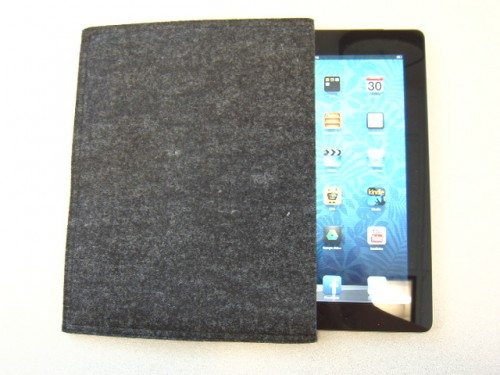 On the Tom Bihn lanyard (clipped inside the Ristretto) I have a Swiss Army Knife and tweezers from CountyComm.  These metal tweezers clip into the holder that slides on the keychain, so they don't slip out.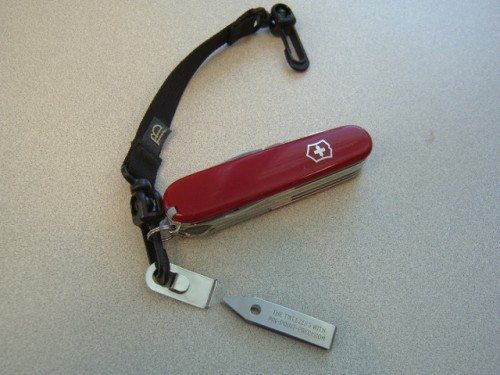 Next up is a Plantronics Voyager Legend Bluetooth headset.  So far it's the best performing headset I've had to date.  Next to that is a pair of small trauma shears.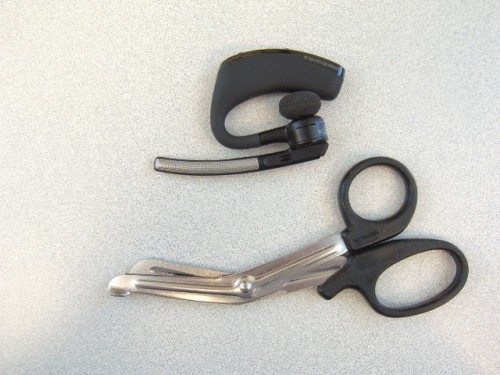 A Tom Bihn mesh ballistic pouch slips neatly inside the Ristretto bag.  (I added the orange zipper pull).  Inside you'll find:
A folding brush
Plastic baggie of adhesive bandages
Small plastic box of various pills (headaches, allergies),
PayPal Here credit card reader that allows credit card payments on my iOS device
Two eyedrop bottles
10W iPad charger
USB Lightning cable
Apple 30-pin to Lightning adapter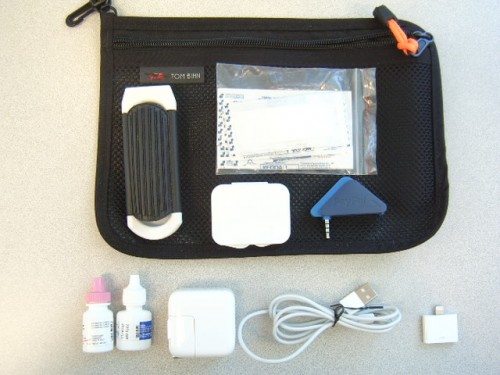 From left to right:
A Fenix PD32UE flashlight with slip-on diffuser (not attached)
Two lip balms (I don't know why I had two!)
A black Sharpie
A Spudger tool (it's a plastic doodad with a flat end and pointy end) that's used by Apple technicians
A blue ballpoint pen
The OWC Aurora Pro + Envoy SSD with USB 3.0 cable.  It's basically a Macbook Air SSD drive in an aluminum case.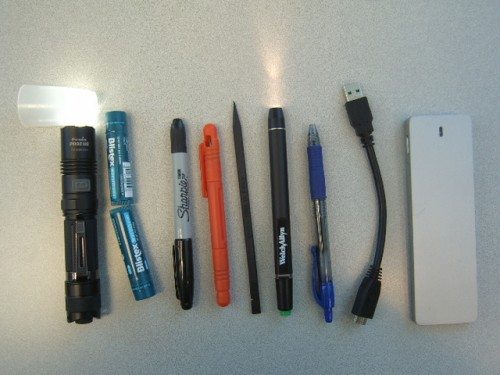 A closer look at that little screwdriver.  Comes with two bits with two ends each, all reversible.  I chose the orange one so I don't lose it as easily.  Now that I've said that, it's probably lost forever.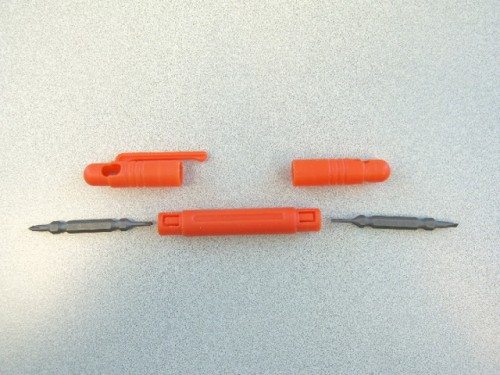 Then there's the little Waterfield Wallet:
Alcohol wipes
Cards
Old iPod Touch.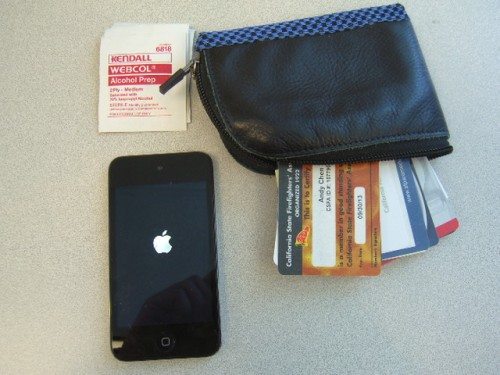 Like Julie, the contents of my bag evolve over time.  If it changes significantly, I'll be sure to follow up.