We use affiliate links. If you buy something through the links on this page, we may earn a commission at no cost to you. Learn more.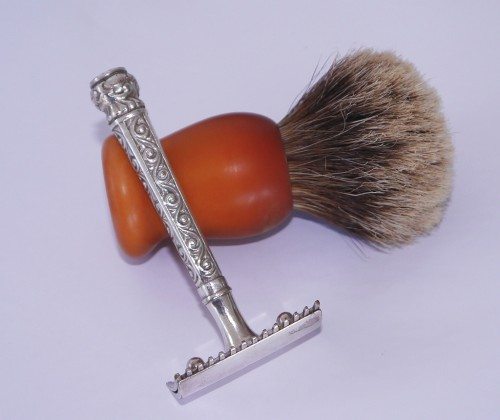 Let's face it we live in a disposable age, phones have a desirable life span of less than 2 years, printer ink costs more than a new printer, things break within the first couple of years, and we just go and replace them.
A true Gadgeteer covets the latest and greatest, but in the "old days",  things were built to last and last. I was thinking it'd be interesting to see what gadgets people still use from the "days of yore".
Here's my Gillette shell-pattern Pocket Edition razor from around 1914 . You can keep your 10 blade, battery-operated vibrating, sonic razor. There's something special about shaving with an old double edge (DE) razor. The brush is a Kent KS7  from around 1949, and it's made of catalin, an unstable, pre-plastic material. This brush started ivory white, but some reaction in the material has turned it this lovely butterscotch colour. I did have to replace the badger hair knot in it for looks, functionality, and hygiene.
What's your oldest gadget that still sees use today ? Doesn't have to be electronic, because believe it or not, there were days before electronics. 🙂