We use affiliate links. If you buy something through the links on this page, we may earn a commission at no cost to you. Learn more.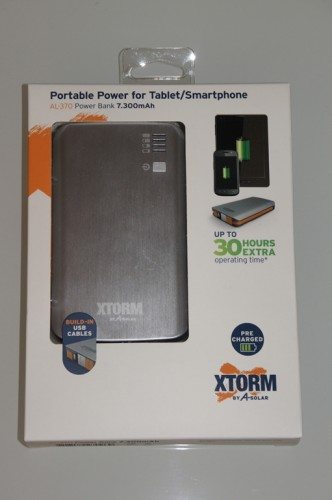 Most of us carry around a bunch of tech devices throughout the day, and pretty much all of them require batteries. And we all know that batteries usually don't last all day long, especially those in power-hungry cell phones.  That's where A-solar's Xtorm Portable Power Bank 7300 comes in.  Can it keep us powered all day long?  You'll find out soon!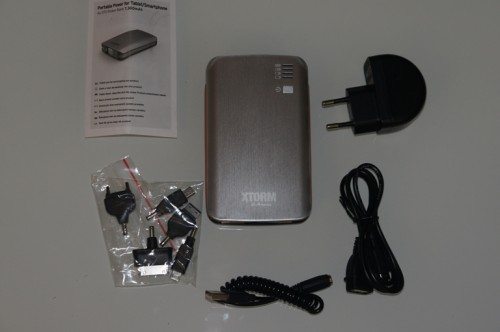 The Xtorm Portable Power Bank 7300 is a 7,300 mAh battery pack, and it comes with a power adapter, USB extension cable, USB adapter cable, and 5 interchangeable tips.  The power adapter that came in mine was for European counties.  It would be nice if they shipped it with the American adapter if they're shipping to the USA.  But you can use any USB power adapter that's laying around the house or you can even plug it in directly to a computer to charge it.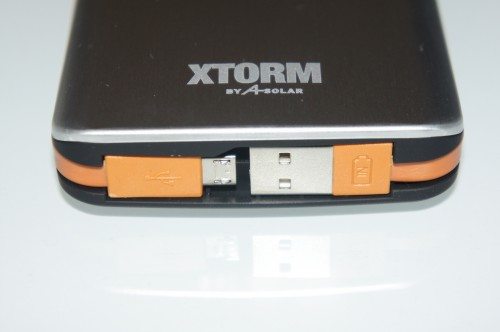 The Xtorm comes with 2 built-in USB cables.  The full sized USB cable is the charging cable for the Power Bank.  The microUSB cable is for your devices.  The microUSB only outputs at 1 Amp.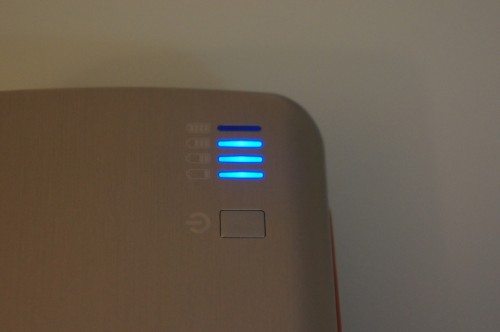 The Xtorm has 4 LED power indicator lights above the power button.  The LED lights up blue and shows the remaining charge left in 25% increments.
While the top of the unit is brushed aluminum, the bottom is made up of a soft-touch plastic.
There's also a USB port on the top of the unit which outputs at 2.1 Amps.  This is the port that you would use for faster charging for power hungry devices like iPads and other tablets.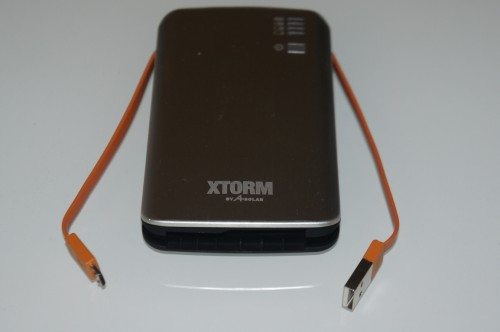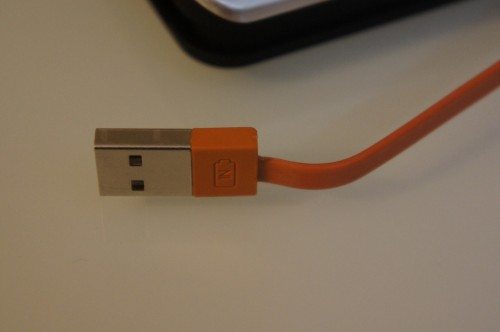 The 2 built-in USB cords pop out for easy access.  The problem that I found is that the cords feel rather thin and fragile.  I suggest to handle with care and not to pull on them that hard.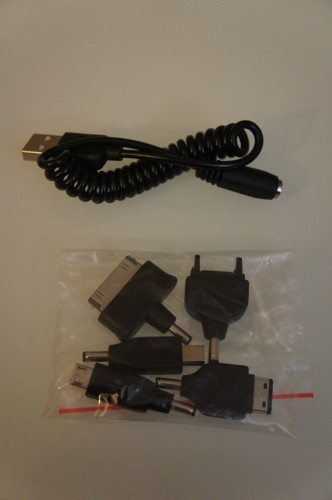 The 5 USB connectors are for miniUSB, microUSB, Samsung, Sony Ericsson, and Apple's 30 pin.
So how many devices can a 7,300 mAh battery charge?  A fully charged Xtorm can fully charge my iPhone 4S about 4.5 times.  My drained iPad Mini can be charged 1.3 times.  The Xtorm Portable Power Bank 7300 holds an amazing charge that can keep your devices charged throughout the day.  It costs € 69, which is about $89.  It can be purchased directly from A-Solar.
Product Information
Price:
$89
Manufacturer:
A-Solar
Pros:

Huge capacity 7,300 mAh battery
Extra charging tips
Built-in USB port outputs at 2.1 Amps

Cons:

Built-in cords are fragile
Built-in microUSB only outputs at 1 Amp