We use affiliate links. If you buy something through the links on this page, we may earn a commission at no cost to you. Learn more.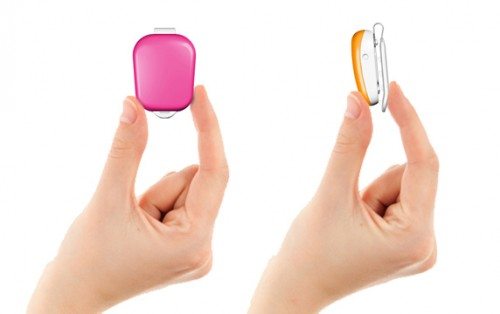 Many kids and adults nowadays have trouble getting off the couch and exercising. Running is not the most enjoyable activity for kids, and it takes time out of a busy schedule for adults. But what if you had another reason to do that running? The iBitz by GeoPalz has come up with a device and apps to promote running through games for kids and fitness tracking for adults. The PowerKey kid's version uses the steps registered by the iBitz to power the games and to also unlock more games, while the Unity adult version tracks your steps, calories burned, distance, activity and weight (if you have a wireless scale) and uses this data to provide details of your daily activity level.
The iBitz comes in a variety of colors and is around the size of a pedometer, but with so much more functionality. The PowerKey kid's version retails for $34.99; the Unity adult version is $49.99 and should be out later this year.