We use affiliate links. If you buy something through the links on this page, we may earn a commission at no cost to you. Learn more.
This post brought to you by DISH. All opinions are 100% mine.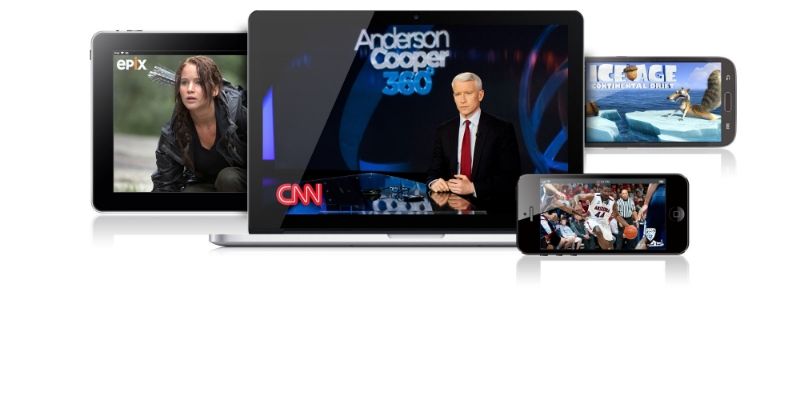 When I was a kid, we had one television set for a family of five.  That meant we tended to watch the westerns my father wanted and not the shows my sisters and I wanted.  Now I have my own family, and we have three TV sets for our little family of three.  We also have a variety of mobile devices that are capable of video playback.  We can each watch what we want, but there are costs associated with watching on each device.  We need to pay for DVRs for each TV to be able to watch programming at our convenience, we need to rent or buy movies from iTunes for the iPads.  We are being nickeled-and-dimed to death for our entertainment.  With DISH and their new DISH Anywhere apps for Android or iOS, we could share a DVR between all the TVs and we could actually watch DISH programming on our iPads or iPhones without paying anything extra for the privilege.  Furthermore, we can watch that programming for free even when we're traveling. 
DISH is a well-established satellite TV company, with 25,000 employees and 14 million customers in the US.  They have industry-leading, state-of-the-art equipment and technology and the most HD and international programming offered in the US.  They already offer the best value for the best programming.  Learn more about the Hopper and how DISH Anywhere can help you watch your programming anywhere at any time – without extra fees for mobile devices.
The DISH Hopper has whole-house DVR capability.  You can access your DVR library from any TV in your home, or you can watch live programming and have pause, rewind, and record control from each set.  The PrimeTime Anytime function lets you record up to six ABC, CBS, FOX, and NBC programs simultaneously; you'll be able to watch three hours of this programming any time that's convenient for eight days following the original airtime.
Did you know that a typical 30 minute TV show has 8 minutes of commercials and a typical hour-long show has about 18 minutes of commercials?  The Hopper's AutoHop function automatically skips commercials in recorded programming, so you can save time watching your favorite shows.  DISH Hopper is included free when you sign up for DISH programming.  Packages start at $24.99. (Price for the first 12 months with a 24-month commitment.)
You can also enjoy DISH programming on your iOS or Android smart phone or tablet.  Just install the free DISH Anywhere app on your device, and you'll be able to enjoy live or recorded programming anywhere you have internet access and connect to the DISH Anywhere online portal.  You can also control the DVR in your home remotely through this app to manage or schedule recordings.  DISH Anywhere takes care of you when you aren't connected to the internet, too.  Use the Hopper Transfers function to transfer recordings from your DVR to your iPad before you start your travels, and you can watch those movies or TV shows during a flight or even on long road trips, without paying rental fees.
Watch the following video, Like DISH on Facebook, and Follow DISH on Twitter to learn more about DISH programming, and how DISH Hopper and DISH Anytime can provide your entire family with entertainment in any room of your house or anywhere you travel, on your TVs or on your mobile devices.
Like DISH on Facebook Follow DISH on Twitter