We use affiliate links. If you buy something through the links on this page, we may earn a commission at no cost to you. Learn more.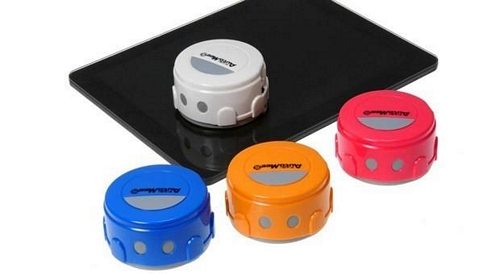 From the world of do I need this comes AutoMeeS from Takara Tomy. The AutoMeeS is a tablet and smart phone screen-cleaning tool that sits on top of your device and automatically cleans the screen. The AutoMeeS looks lot like a miniature Roomba and has the ability to detect the edge of your device so it will not fall off the edge. The AutoMeeS operates on a single AA battery (not included) and comes with 20 replacement cleaning pads. I still have not decided if this is more toy than useful tool, but just think of the looks you would get at your next meeting when you whip this out and set it to work.
The AutoMeeS will cost 1575 Yen ($16.94) and will not be available for sale until March 28, 2013. I don't know if it will be sold outside of Japan, but if you absolutely have to get one, there are links to sites to buy them online at the bottom of the AutoMeeS web page.
Note: When visiting the above sites I used Google Chrome web browser, and it did the translation from Japanese to English for me.