We use affiliate links. If you buy something through the links on this page, we may earn a commission at no cost to you. Learn more.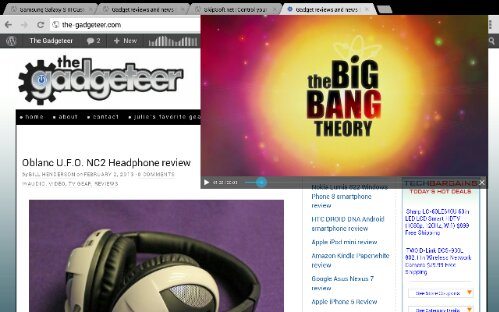 There are so many video players for Android out there, but my favorite player is Dice Player. Besides playing every format I've thrown at it, Dice Player has a number of handy features, including the ability to adjust the audio sync speed, boost your audio up to 400%, and the ability to adjust the video speed. Not something to use everyday, but useful to have if you've got a troublesome video.
Another great feature is the ability to run it in picture-in-picture mode (PIP – see header picture), something that's really useful when you want to keep working but have your video running in the "background". The size and position of the window is fully adjustable; you can control it, and full-screen mode is only a button away.
The PIP is really only useful on a tablet though, where you've got the real estate to play with it.