We use affiliate links. If you buy something through the links on this page, we may earn a commission at no cost to you. Learn more.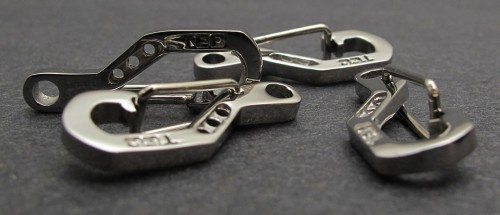 The other day I was surfing one of my favorite EDC sites and saw a mention about new product from TEC Accessories called the Python Clip. Although I had no idea what I needed one for, I headed straight over to the TEC site and ordered 4 of the clips. Within a few minutes, I received an email from Tom Clawges telling me that he was going to refund my money. He said I didn't have to review them, but he wanted to know what I thought of them. Although I still haven't figured out exactly what I'm going to use them for, but I've been lightly using them for a couple of weeks, so it's time to share my thoughts.
Note: Images can be clicked to view a larger size.

The Python Clip is made of 303 series stainless steel. It is 28mm (1.10″) long x 10mm (0.39″) tall x 2.70mm (0.10″) wide (wire gate is 7.20mm (0.28″) at its widest point) and has a weight of 2.4 Grams (0.08 oz.).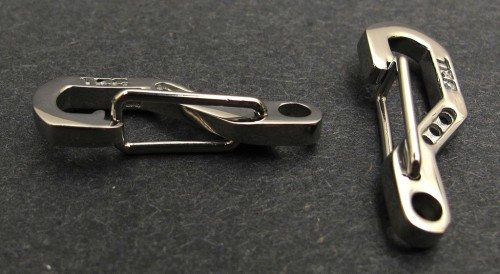 This type of clip is called a gate clip. The gate is the loop that enables the clip to stay closed.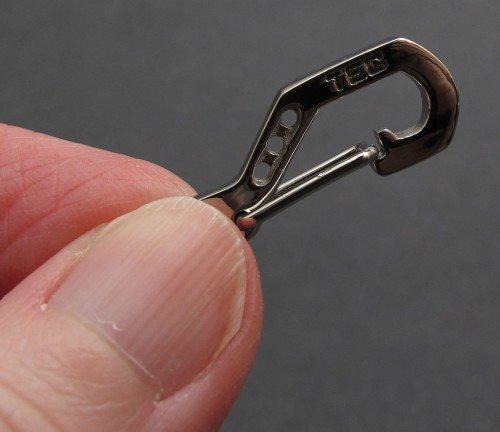 The Python Clip is small, but strong. It has a thickness of 2 pennies stacked on top of each other.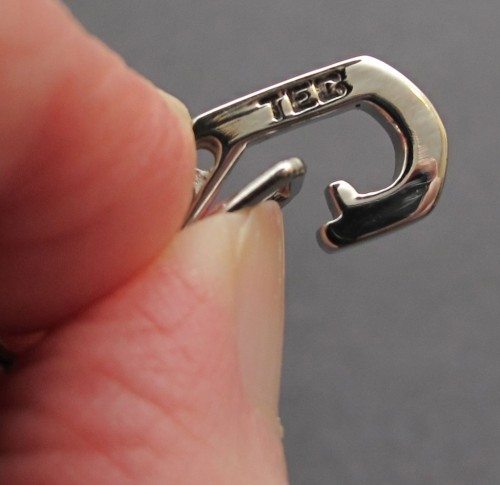 The gate is springy and automatically closes when you release pressure.

These little clips are very tough for their size. I tried to twist them, bend them, and break them using my kung-fu grip and they didn't budge. With effort, I was able to pry the gate off the clip. But I don't think they will slip off with normal use.
The only problem I noticed was when I closely inspected all 4 of the clips and noticed that the end of the gate on one of the clips (see the left clip in the image above) was slightly too short. It's just barely under the hook of the clip, so I was worried that it could be be pulled out instead of pushed in. Using my fingers, I was unable to make the gate pop out from under the lip of the clip, but it is something to be aware of. It's possible that this one just skipped past quality control.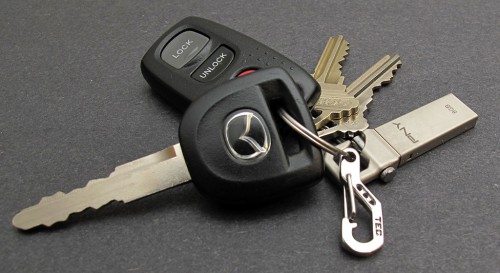 I've been using one of the clips on my keychain, to hook to a loop in my gear bag and one on a AAA flashlight that I sometimes hook on my keychain. So far neither clip hasn't failed, hasn't corroded, etc. My final verdict is that I like the TEC Python Clips. They look cool and work well. Both of which are important when it comes to EDC (Every Day Carry) gear.