We use affiliate links. If you buy something through the links on this page, we may earn a commission at no cost to you. Learn more.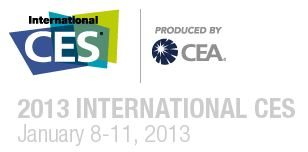 So, the Consumer Electronic Show 2013 (CES) is on right now. A Gadgeteer writer's heaven wouldn't you think? I'm probably seeing about 5000+ news items a day from the show via my feeds, but there are lots of repetition there, so let's say 900 unique news items.  The problem is that, truth be told, I'm not really seeing much that I consider worthy of writing an article for on The Gadgeteer.
As expected, there are heaps of new Android devices, everything from cheaper tablets to Android-enabled rice cookers and fridges.  There are new cameras with more mega-pixels, larger displays, heaps of mobile speakers and external batteries, and of course, phones and Windows 8 tablets/notebooks/hybrids. But for me, there's no "killer" product, that product that just stands out as being something special. To me, bigger or faster doesn't automatically mean better.
Is it just me, and am I coming to expect too much from technology? Am I becoming jaded, or am I just becoming more fussy and harder to impress as I approach 50 (grumpy old man territory)?
Has anybody seen anything coming out of CES 2013 that really excites them?