We use affiliate links. If you buy something through the links on this page, we may earn a commission at no cost to you. Learn more.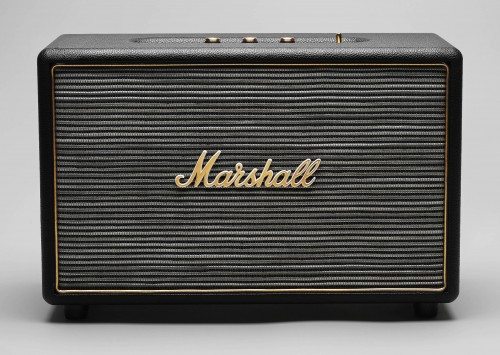 If you play a guitar, you've heard of Marshall amps. It's hard to miss a rock photo from the 60s and 70s without some guitarist wailing in front of a wall of Marshall amps. Now, you don't have to be a musician to feel that power. Marshall has introduced the Hanwell – its first consumer speaker that, of course, looks like an amp.
The Hanwell Anniversary Edition is housed in a wooden cabinet, covered in black vinyl with the ubiquitous Marshall logo in gold on the front grill. The Hanwell thumbs its nose at the digital world with analog switches and knobs. It's also big and heavy like an amp.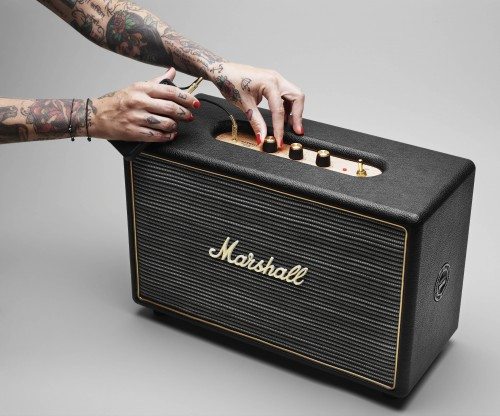 Marshall states that the sound is tuned to deliver that famous Marshall tone and deliver it loud with long throw woofers and hi-fi tweeters. How successfully Marshall succeeds would need a full review.
Each Hanwell Edition comes with its own numbered commemorative badge, so the quantity is limited. The Hanwell is available in the US, Canada, Japan, EU, Norway and Switzerland. It is available now for $800 US.