We use affiliate links. If you buy something through the links on this page, we may earn a commission at no cost to you. Learn more.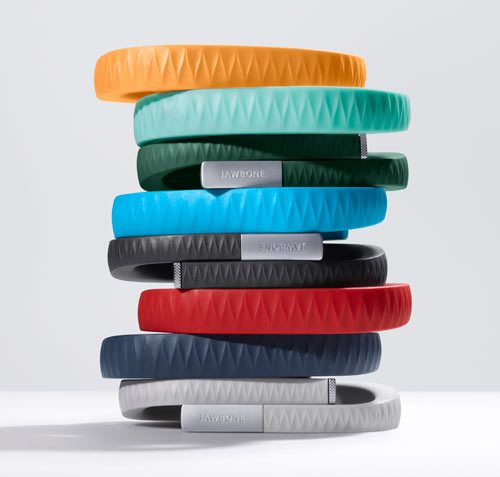 The exercise band/pedometer/calorie-counter market is growing and growing, and Jawbone's first foray into the market created quite a stir. Much is the pity it was for the wrong reasons. Due to design faults, Jawbone, better known for their speakers and headsets, recalled the first model after a short time on the market.  Their new and improved version of the UP is finally ready for release.   When paired with the appropriate app, it's capable of collecting personal data such as sleep patterns, food intake and calories burned (including the ability to scan in food barcodes), and it gives you an insight into your daily habits and how to improve them.
Available in 8 colours, the water resistant wrist band is meant to be worn 24/7 .  Currently there's only an iOS app available, with an Android version coming soon.  Pricing is $129.99 from Jawbone's store and estimated shipping is December 18, 2012.