We use affiliate links. If you buy something through the links on this page, we may earn a commission at no cost to you. Learn more.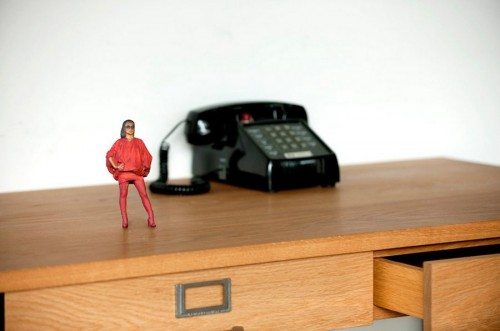 3D printing is becoming cheaper and much more accessible these days.  We reported on small cardboard avatars of yourself recently, and  a Japanese company is going one step further with their 3D photo booth. Between  24 November 2012 and 14 January 2013 at EYE OF GYRE shopping centre in Harajuku, Omote 3D will be running a 3D photo booth.  Rather than your standard 2D photo, you'll end up with a 3D model of yourself.   Pricing starts at ¥ 21,000 ($265) for a single person in 10cm minature going up to ¥ 42,000 ($530) for a 20cm figure.  Group discounts apply if you want that family "portrait" taken.
Not that cheap, but I'm sure with advances in 3D printing it will only get cheaper and more accessible, and it is something that's pretty unique at the moment. If you're lucky enough to be in Japan at the right time, you'll need to book your sitting via their website.